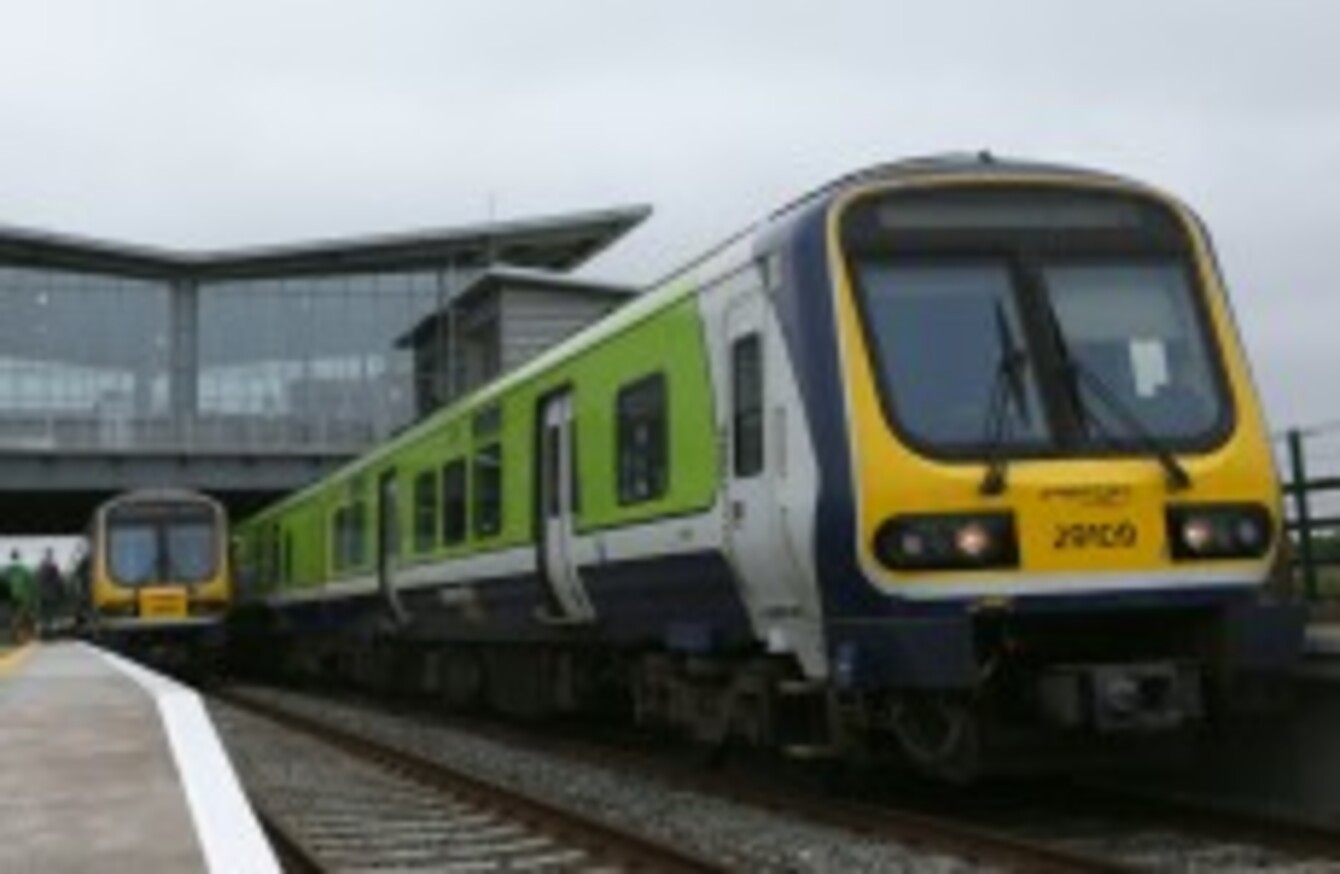 Image: Photocall Ireland
Image: Photocall Ireland
IRISH RAIL IS insisting that strike action by workers is not "not inevitable" following comments by Transport Minister Leo Varadkar that he was "not hopeful" a deal could be reached between management and unions on a plan to cut payroll costs.
Negotiations at the Labour Relations Commission ended without agreement before Christmas, and Varadkar is quoted in today's Irish Independent as saying that he could see strikes happening before March.
The minister warned of "inevitable strike action" while stressing that it was "the last thing anyone wants to see".
Speaking to TheJournal.ie this morning, Irish Rail spokesman Barry Kenny said that the situation was difficult, but that the disagreement was "not insurmountable".
The company is targeting savings of €8.7 million this year, with €4.7 million of that amount to come from savings in direct pay. The proposals centre on changes to leave and some allowances.
"We've achieved savings of €68 million since 2008, but its essential we achieve further cost reductions," Kenny said.
"We've opened our books to the unions because ultimately we want to be able to make savings by agreement. If we become insolvent that obviously threatens rail services but its also a very important issue for our staff.
Kenny said that Irish Rail's finances were "on a knife-edge" and that the situation was becoming more precarious "as every week goes by".
He said the company had asked the Labour Relations Commission to refer the matter to the Labour Court. A date for that hearing is expected to be confirmed within the coming weeks.
'Surprised'
Assistant General Secretary of the National Bus and Rail Union Dermot O'Leary said he was "surprised" at the Transport Minister's comments.
He said the main impediment to progress in the negotiations was a disagreement over how voluntary severance payments for staff leaving the company under the terms of an earlier agreement were being handled.
It was agreed in June of 2012 that Irish Rail would seek a minimum of 450 redundancies in a bid to make savings.
O'Leary said that some 320 workers had since left, but that the company had come back to the unions last year seeking to change certain aspects of the agreement pertaining to pension payments.
He said it was his members' position that the uni0n couldn't move on to other issues until that matter was properly addressed.
O'Leary indicated progress could be achieved and said Varadkar would be better off "leaving the sabre-rattling alone".