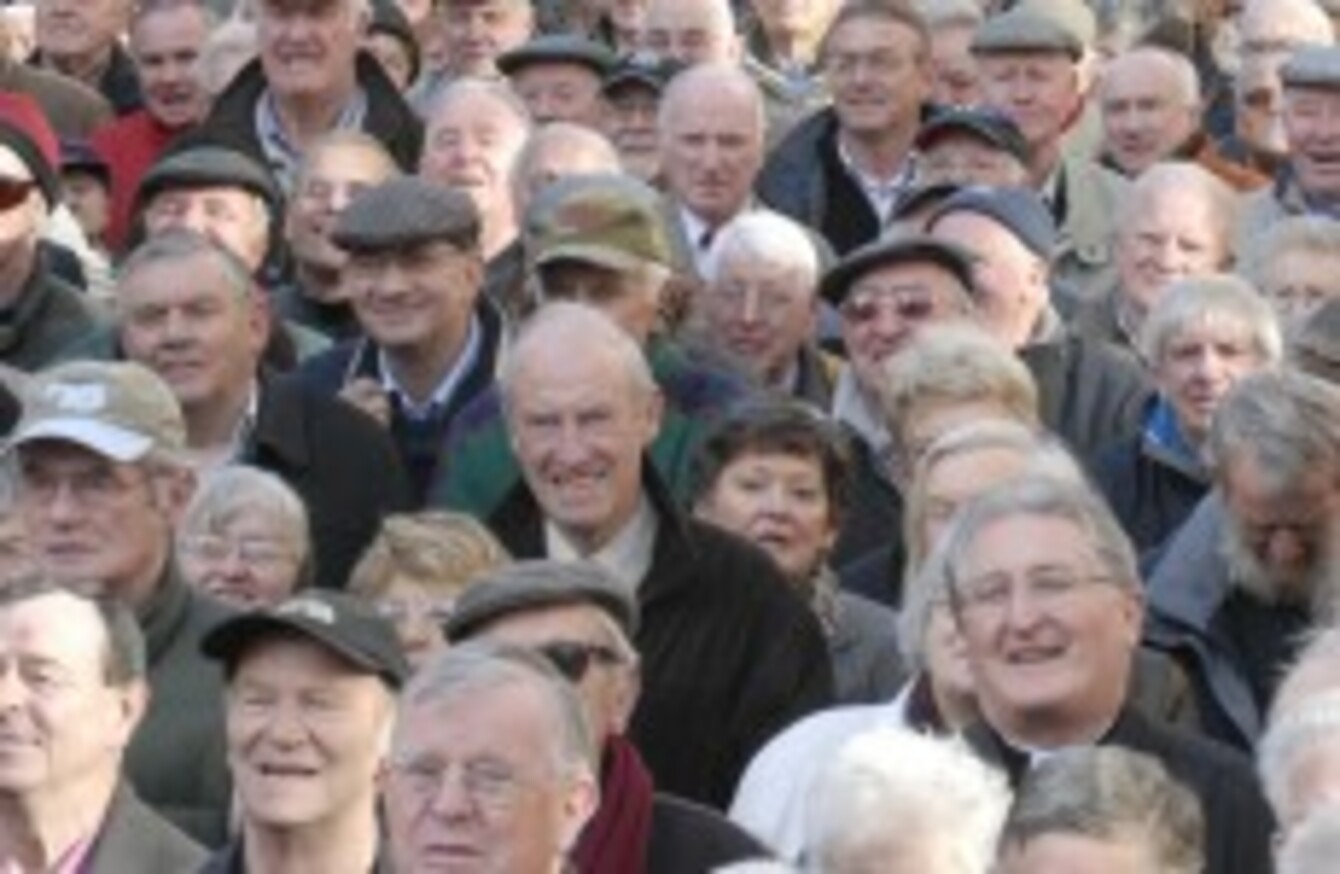 Some 15,000 older people turned out for the 2008 rally
Image: Sasko Lazarov/Photocall Ireland
Some 15,000 older people turned out for the 2008 rally
Image: Sasko Lazarov/Photocall Ireland
ORGANISERS OF A rally being organised for outside the Dáil next Tuesday are hoping for a large turn-out, and they're encouraging those taking part to "bring your colourful and imaginative banners and placards".
Timed to coincide with the anniversary of the massive demonstrations that followed the announcement of the 2008 Emergency Budget, which included both pensioners and students, the protest is being arranged by representative group The Irish Senior Citizens Parliament.
Some of the most controversial measures announced on Tuesday as part of Budget 2014 will impact older people hardest: the lowering of the qualifying threshold for medical cards, the increase in the prescription charge to €2.50 and the scrapping of the bereavement grant.
SIPTU is also lending its support to the protest effort, which takes place outside the gates of the Dáil at 1pm on Tuesday.
According to the chairman of the union's Retired Staff Countil, Frank Gannon, "Older people have been accused by media commentators of not having been hit by the austerity measures introduced by the current Government.
"The fact is they have been hit by cuts that include those to Home Help care packages, respite care grants, the fuel support scheme, rising drug costs and soaring energy bills.
"The loss of the death grant could drive vulnerable people into the hands of money lenders; increased prescription charges could see those with multiple illnesses having to make choices about what drugs to take and the lowering of the income threshold for medical cards means an estimated 35,000 people will lose their cards."
Some 15,000 older people and around 10,000 students took part in a rally outside the gates of Leinster House on 22 October 2008.