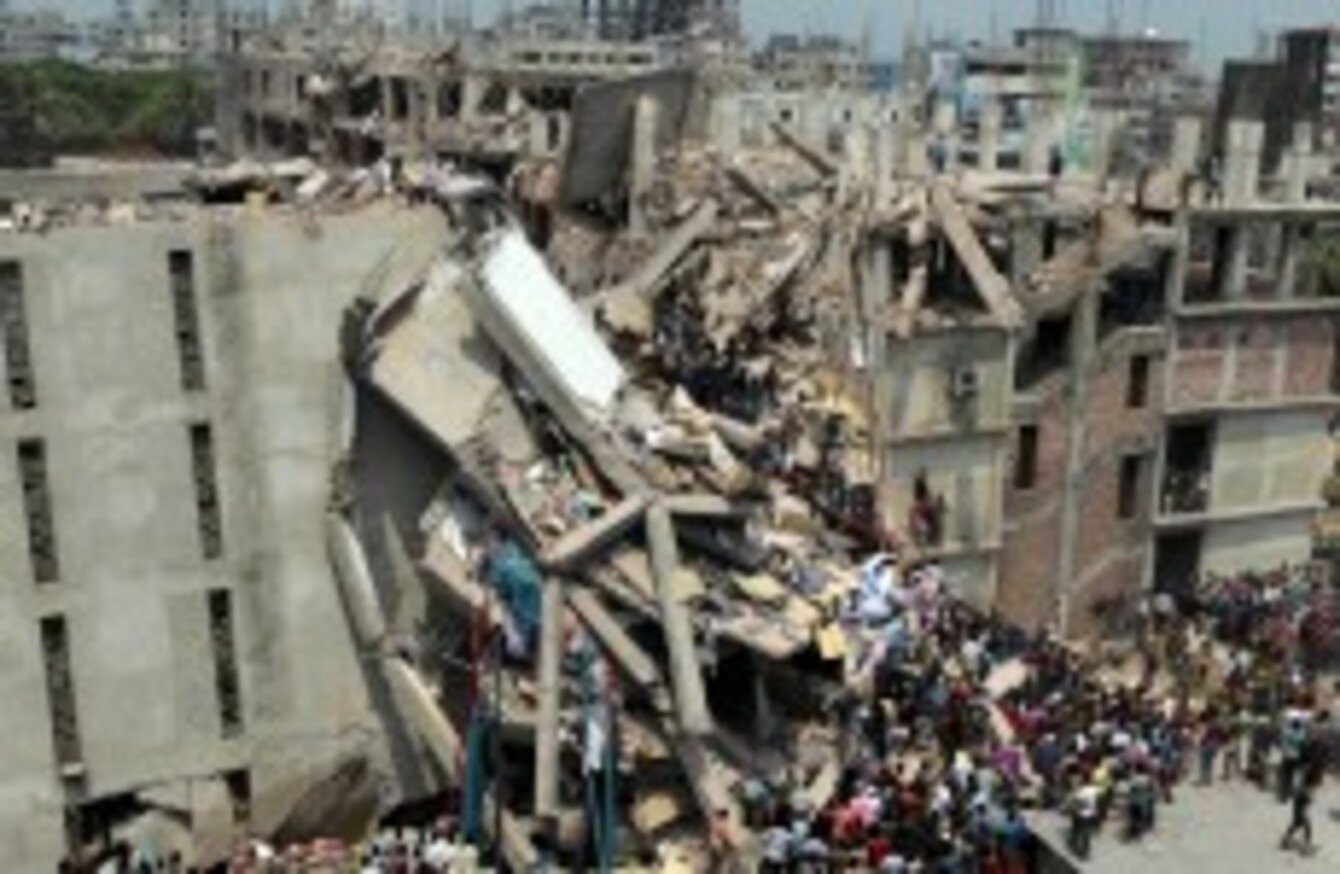 Image: A.M. Ahad
Image: A.M. Ahad
ONE YEAR AGO tomorrow, a garment factory in Bangladesh collapsed, killing nearly 1,150 people.
Today, three quarters of the 1,400 survivors are still too traumatised to return to work.
That is according to a new survey from the international development agency – ActionAid.
The survey of 1,436 survivors and 768 family members of those who died in the disaster found that the majority are struggling to pay for food, rent, and outstanding debts as they await full compensation.
While Primark has pledged to pay out $10m to workers who were injured and the families of workers who died in the tragedy, the survey found this money has been slow in coming.
The survey found that the victims had so far received average payments of only $1,086, with some offered as little as $20.
ActionAid's Country Director in Bangladesh, Farah Kabir, says that more has to be done.
"'Pocket money' is not a compensation package and it is offensive that some multinational companies think that small, sporadic cash hand-outs are the same as a lifetime's earnings.
"What survivors want is a long term compensation package that will support their needs for ten to fifteen years or more, depending on their ability to work following the disaster."
So far only US$15 million of the agreed US$40 million agreed has been contributed to the Rana Plaza fund, the mechanism for coordinating compensation for victims and their families.