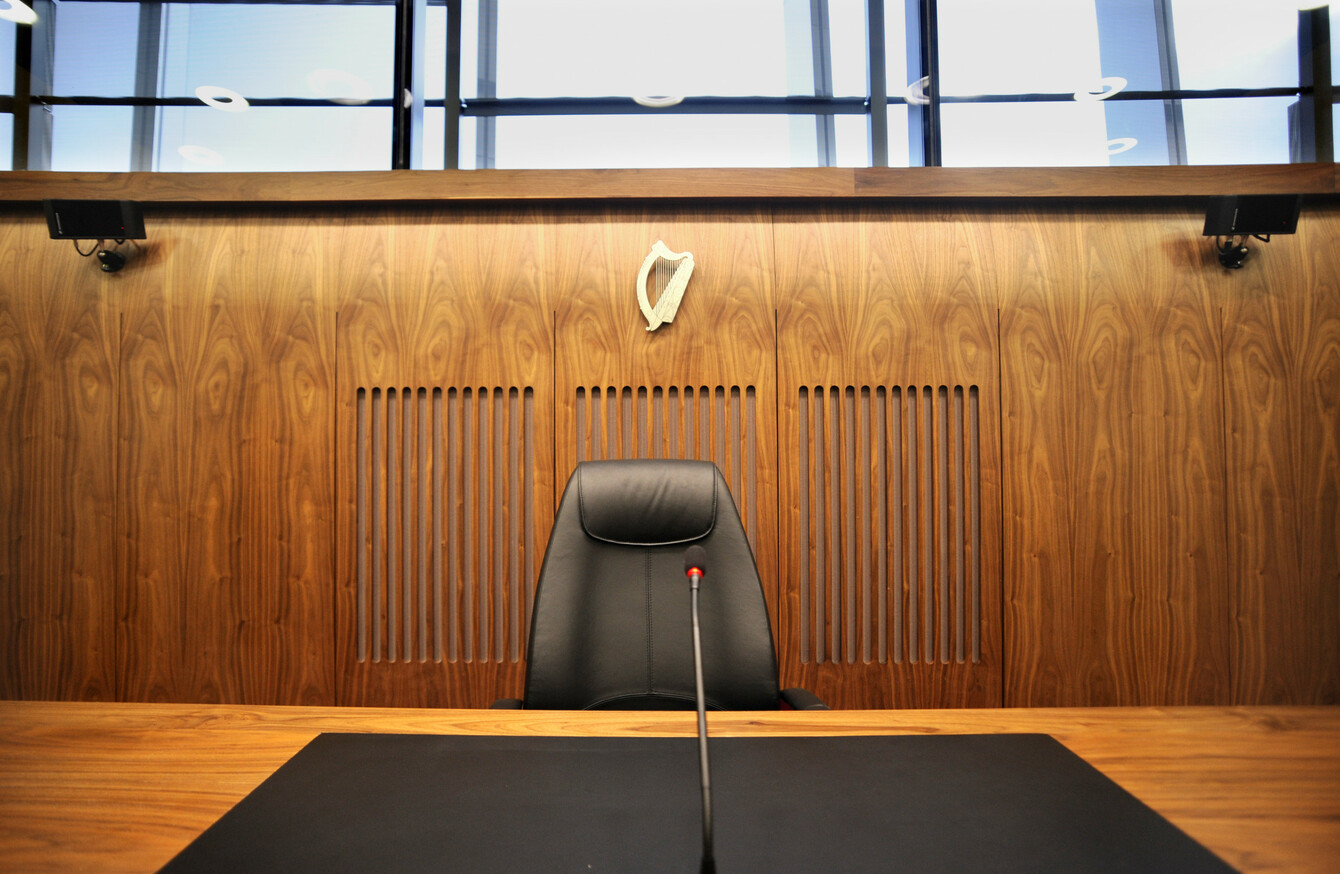 Image: Sasko Lazarov/RollingNews.ie
Image: Sasko Lazarov/RollingNews.ie
A HIGH COURT judge has said he "completely" agrees that complainants in rape cases should have access to legal advice during trials.
Mr Justice Paul Butler made his comments during his sentencing of a 24-year-old Dublin man who raped a teenage acquaintance after forcing her into a park.
Mr Justice Butler noted that the case was "an illustration of the fact that rape trials are a very harrowing experience for complainants".
The Central Criminal Court heard that the trial collapsed twice before it went to a jury a third time, because the victim had a panic attack on the second occasion.
The man, who cannot be named to protect his then 17-year-old victim's identity, was convicted of one charge of rape after a trial last February.
He had pleaded not guilty to the offence at a west Dublin park on 7 March, 2015. The jury acquitted the man of another rape charge involving the same complainant.
He was jailed for five years and has 51 previous convictions for non-violent crimes.
Today Mr Justice Butler said the difficulty was that the presumption of innocence remained with an accused until they were found guilty.
The judge said trials continue to be "a source of great stress" to complainants and discouragement to other complainants in coming forward and this needed to be addressed.
Mr Justice Butler warned that while "every consideration" must be given to complainants in trials, it should not serve to plant a suggestion of guilt in the jury's mind.
Grabbed
During the sentence hearing, a detective garda told Paul Murray SC, prosecuting, that the man prevented his victim from going home by grabbing her and taking her to a park.
After the assault, the teenager's mother noticed the girl was in a distressed state and brought her to a garda station.
A doctor who examined her, noted recent trauma on her right arm and fingers and her genital area. The man was arrested but maintained the sex was consensual.
In her victim impact statement, read out by Mr Murray, the girl described how her life had changed forever and that she suffered fear, anxiety, panic attacks and suicidal thoughts.
"I never asked for this but it was brutally brought into my life", she stated.
She said the attack affected her school attendance, that friends drifted away from her and that she had been prescribed medication to help her cope.
The detective said the victim had suffered with mental health difficulties for many years before the incident.
Mitigation
Michael Bowman SC, defending, asked Mr Justice Butler to take into account that his client had his own psychological issues and came from a troubled family background.
He said his client had been "blighted" with drug difficulties and was already serving a prison sentence when he was charged with the rape offence.
This meant he was moved to a sex offenders landing within the prison and not entitled to avail of the education facilities he had previously made use of.
Mr Bowman said the changed status resulted in his client being prescribed two medicines for depression.
Mr Justice Butler imposed a six year sentence with the final year suspended.
Mr Murray told the court that the jury was discharged during a first trial because of something the complainant said in evidence. The second time the hearing had to be abandoned because the victim had a panic attack.
The matter then went ahead again in February when Mr Justice Butler allowed the victim to give her evidence via video link.