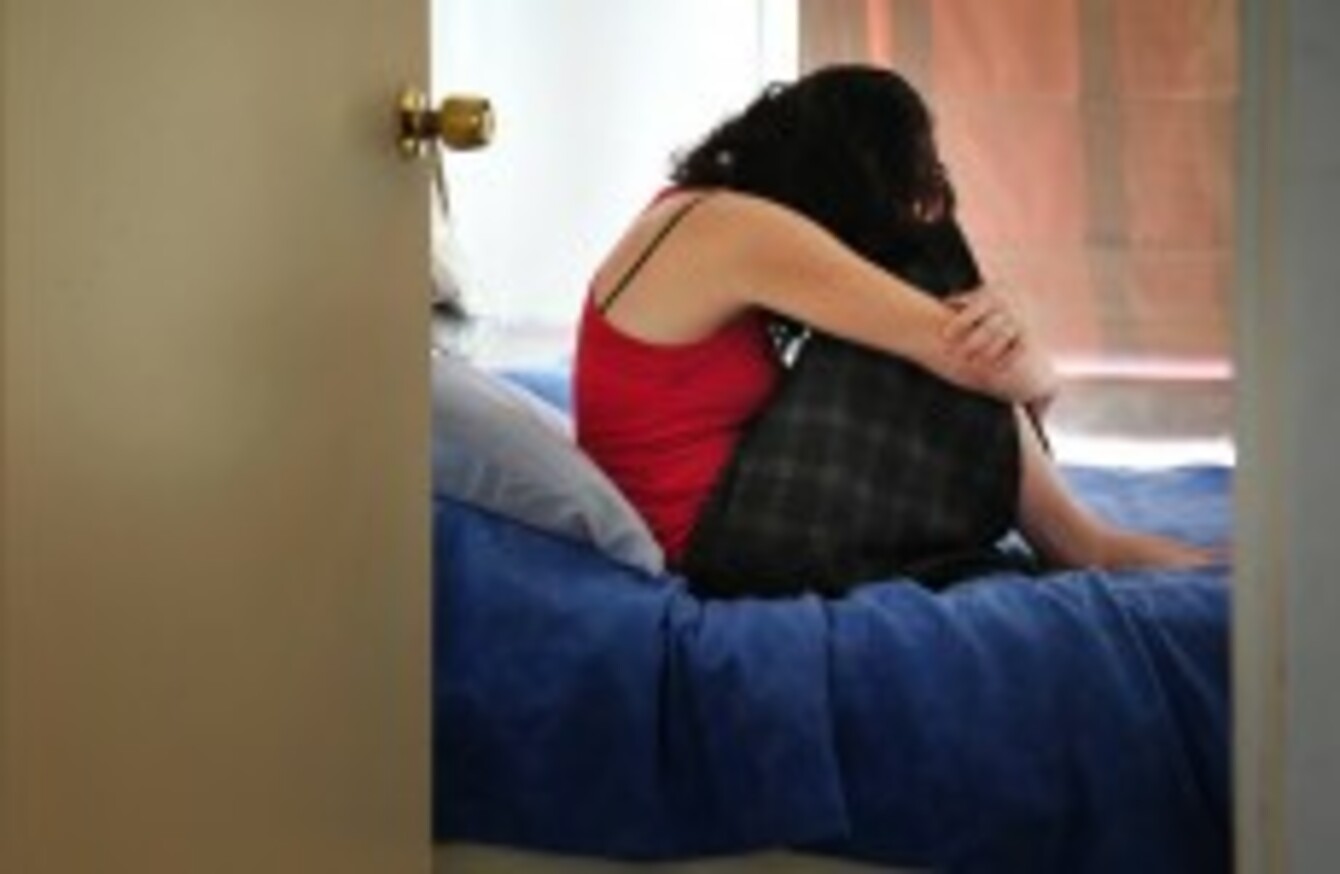 Image: Shutterstock/ChameleonsEye
Image: Shutterstock/ChameleonsEye
IN 2014, 64% of sexual violence cases that were known to Rape Crisis Network of Ireland (RCNI) were not reported to any formal authority.
In 2013, that figure was largely the same for the Dublin Rape Crisis Centre (DRCC). This is despite 89% of victims saying that gardaí either treated them sensitively (67%) or neutral (22%).
Gardaí maintained contact in 60% of cases and only 20% said they had difficulty obtaining case files and information.
The RCNI says in its annual report, released this week, that this problem has huge knock-on effects for both the survivor of sexual violence and society as a whole.
[N]on-reporting of sexual violence has a number of consequences for the survivor and society; survivors may not be able to access the support services they need, offenders are not held to account, and information about the violence and it's impact on the survivor is not
collected.
So why are the figures so low?
Question of convictions
A legal source who has worked on both sides of sexual violence cases says that the system can be "tough, long and uncompromising" on victims, who may not be prepared for the rigours of a trial.
That is something echoed by Ellen O'Malley Dunlop, CEO of the Dublin Rape Crisis Centre. She says that many victims are "daunted" by the system and feel isolated when the case goes to court because they themselves have no legal representation.
The solicitor says that system is adversarial and it can prove difficult to get a conviction. That is backed up by the DRCC stats. In 2013, 106 cases were reported to gardaí, a reporting rate of 37.32%.
Of those, five cases were tried and four saw a conviction. A further 17 were pending and 16 were dropped, either by the DPP or the victim.
A case being dropped by the DPP can be particularly hurtful, O'Malley Dunlop says.
"If the DPP does not go ahead, it is very upsetting. The person can feel like the DPP is saying that they don't believe you.
In new legislation (the transposing into Irish law of European directives) , the DPP will have to give reasons.  That means that victims can have it explained to them that maybe the DPP doesn't feel there is enough evidence to bring about a conviction and doesn't want the victim to have to go through a trial.
Those who don't report, however, can still avail of support and counselling services, says Elaine Mears of RCNI.
Through the independent RCNI data, knowledge and information system and our programme of analysis and research, survivors can inform legislation, policies and practices nationally regarding sexual violence. We now have a highly developed and internationally recognised data collection system which continues to give a powerful voice to survivor stories.
The fallout and the funding
Ireland isn't unique in terms of victims not taking cases through the courts, but we do have the highest percentage of fallout between reporting and the courts.
While the difficulty of a court case is one reason, the nature of who commits sexual violence is another. In the vast majority of cases, the perpetrator is known to the victim.
Only around 20% of recent adult rapes are committed by strangers. The legal source says that this causes its own issues.
I knew of a case where a girl claimed she was raped, but her accuser lived in the house opposite hers. If she took the case to court, she would be travelling home on same bus route as him.
"She decided it was easier to drop the case and move."
Dr Clíona Saidléar of the RCNI says that at a time when funding is being cut to rape crisis services, more help is needed. Earlier this week it was revealed that RCNI core funding from Tusla was cut from €292,770 in 2010 to €183,878 in 2014, before being fully cut.
Addressing this very serious challenge requires working in partnership with the specialists who can assist government. Instead, at a time when the RCNI and the limited specialist resources available to government are in jeopardy, this government have put their energy into dismissing and attempting to silence and undermine them.
Tusla, for its part, says that the RCNI was cut because it doesn't provide front-line services itself.
"The decision to cease the funding to RCNI is dictated by the need to achieve the best use of limited available resources. RCNI does not provide direct services to victims."
Ellen O'Malley Dunlop agrees that funding Tusla is key.
"Our funding was cut up to this year, luckily it wasn't cut this year. But we want to make sure the government properly funds Tusla."
Teaching
Source: Blue Seat Studios/YouTube
O'Malley Dunlop is clear on how the system, and part of the problem, can be tackled.
"It's about education. Young people should be taught about consent and these issues in a more clear way.
We need to get to the perpetrators. When we put out staying safe campaigns, we start off by saying 'don't be that guy who takes advantage of someone who's in a vulnerable situation'.
"There's no grey area in the law."
Helpline
The Dublin Rape Crisis Centre operates a free helpline 24 hours a day, 365 days a year on 1800 77 88 88 or you can visit this website.