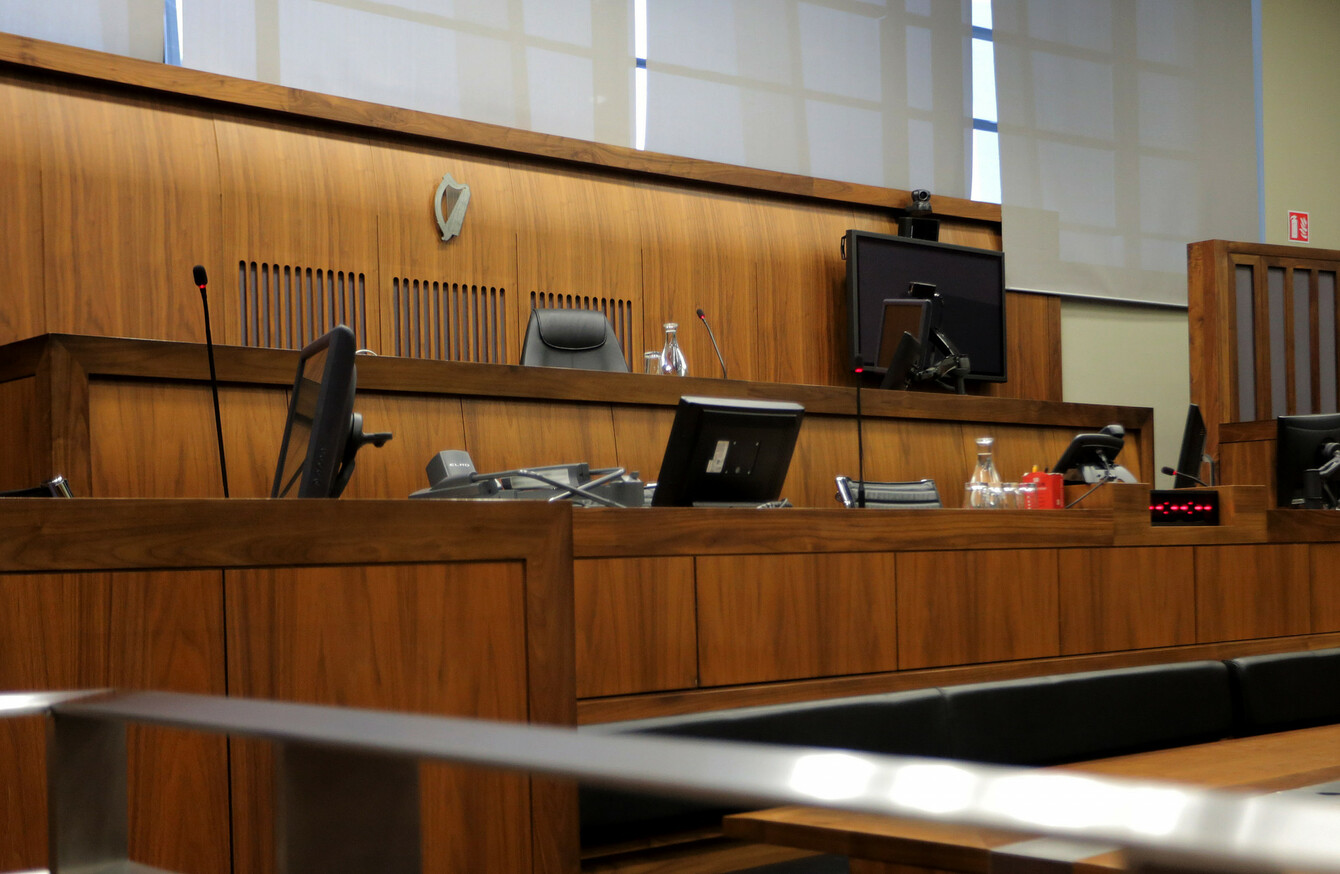 It's argued that this would protect vulnerable victims.
Image: PA Archive/PA Images
It's argued that this would protect vulnerable victims.
Image: PA Archive/PA Images
A NEW REPORT has recommended that vulnerable witnesses including victims of sexual violence could be better protected by the use of pre-recorded cross-examinations.
The working group that compiled the 33-page report was convened by the Rape Crisis Network Ireland (RCNI) and was made up of members of the legal profession, gardaí and a number of NGOs.
The report makes 33 separate recommendations which it says would help support vulnerable witnesses, such as those with intellectual disability or mental health difficulties as well as victims of sexual or domestic violence.
Among the recommendations are that the use of pre-recorded evidence should be increased and that pre-recorded cross-examination should be trialled in Irish courts.
The group says this has been done in England and Wales.
The report argues that live in-trial evidence can often be delivered months or years after an initial complaint and that the use of video statements taken by gardaí at the time of a complaint would be more useful.
"Our criminal justice system is based on the premise that face-to-face live evidence at trial is the best evidence which can be obtained," RCNI's legal director Caroline Counihan said upon publication of the report.
"Modern psychological research does not support this conclusion, particularly since the advent of high-resolution pre-recorded video and video-link solutions."
Pre-recording a garda statement soon after a complaint has been made maximises the potential of the witness to recall, fully and accurately, what happened, to give his or her best evidence and to help minimise the risk of secondary traumatisation by reducing exposure to the adversarial criminal justice process itself.
To allow for pre-recorded statements and cross-examinations to be used as part of the trials, the report says that it would need to be put on a formal statutory footing.
Other recommendations include that trained intermediaries be used to give evidence on behalf of witnesses if they are a child or have some form of intellectual disability.
Victims of sexual violence
The report makes some specific observations about how victims of sexual violence are treated during trials.
It says that victims of sexual violence "are at risk of being cross-examined without limit other than relevance by defence lawyers" and argues that "it is possible to do justice without resort to oppressive questioning".
"Some judges are reluctant to intervene when witnesses are clearly overwhelmed, upset, are feeling bullied, and/or confused by the form or the content of the questions," the report states.
Small inconsistencies between statements made years ago, are mined as if they are of significance and not merely the natural outcome of the long delay between report and trial.
Last week it was announced that a review of the legal protections offered to complainants in sexual assault cases was to be established by Justice Minister Charlie Flanagan.
That review was announced amid a national debate about consent and the conduct of sexual offences trials and the RCNI has described this report as "timely".
#Open journalism No news is bad news Support The Journal

Your contributions will help us continue to deliver the stories that are important to you

Support us now
"The rights of the witness and the defendant within the legal system are not always or necessarily in direct competition with each other," the RCNI's Cliona Saidlear said.
The system of giving live evidence, often under arduous cross-examination, does not work well for many vulnerable witnesses because their voices are not heard as they should be.
"It does not work for the whole community either because it means that fewer perpetrators are held accountable," Saidler added.