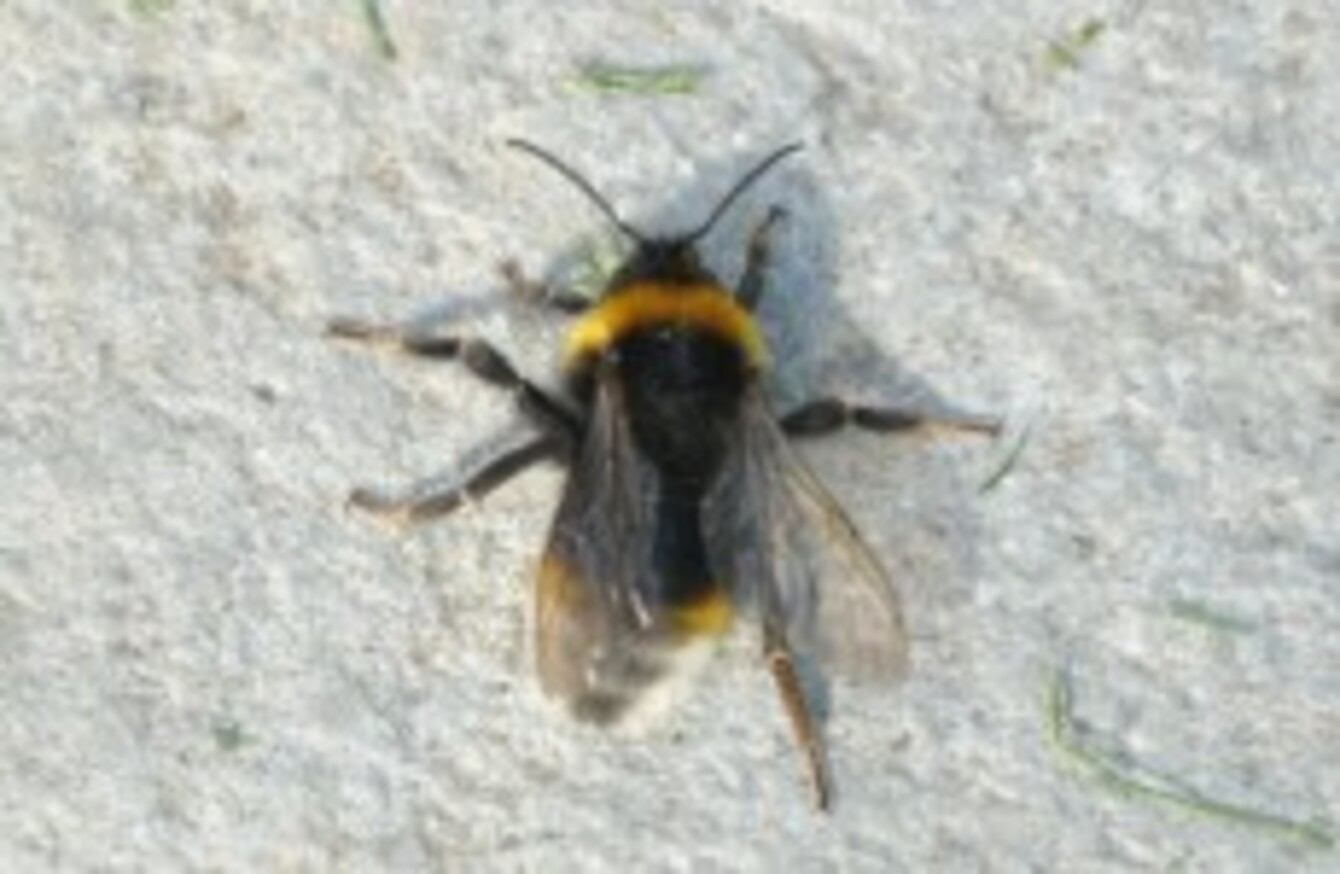 Image: Tomas Murray via National Biodiversity Data Centre
Image: Tomas Murray via National Biodiversity Data Centre
THE RARE SOUTHERN cuckoo bumblebee has been spotted in Dublin after 88 years.
The bees were found in Rathfarnham last week. It was the first sighting since 1926 when they were spotted in Carlow near Bagenalstown.
A gardener at St. Enda's Park in Rathfarnham, Eddie Hill, saw the unusual looking bees feeding on flowers within the grounds of the park.
He sent photographs and two specimens to the National Biodiversity Data Centre.
Ecologists Dr Tomás Murray and Dr Úna Fitzpatrick confirmed that it was the rare Southern cuckoo bumblebee.
Eddie Hill said, "I've been interested in bumblebees for the past two years after learning how to identify them at a National Bumblebee Monitoring Scheme workshop.
I'm in St. Enda's most days with my work so when I saw these bees pollinating flowers in the park, I just knew they were different.
Ecologist Dr Murray is project co-ordinator of the Bumblebee Monitoring Scheme:
Overall 30% of the 102 species of bee are endangered and given how long it's been since this bee was recorded, we thought we'd never see it again.
"Our recorders in the monitoring scheme have been passing on photos of suspected sightings, so we did get a little excited when we received Eddie's photos, but were delighted when we confirmed it was the Southern cuckoo bumblebee, Bombus vestalis."
Like other cuckoo bees, it's unusual in the sense that it doesn't make its own nest, but invades a host bee's nest, kills the queen, then uses the host workforce to rear its young.
"Being what is known as a 'social parasite', it will always have a much lower population size than its host, making it more vulnerable to extinction."
Murray said that it could be that the species almost died out but is now expanding again or that it has simply been rare but overlooked.