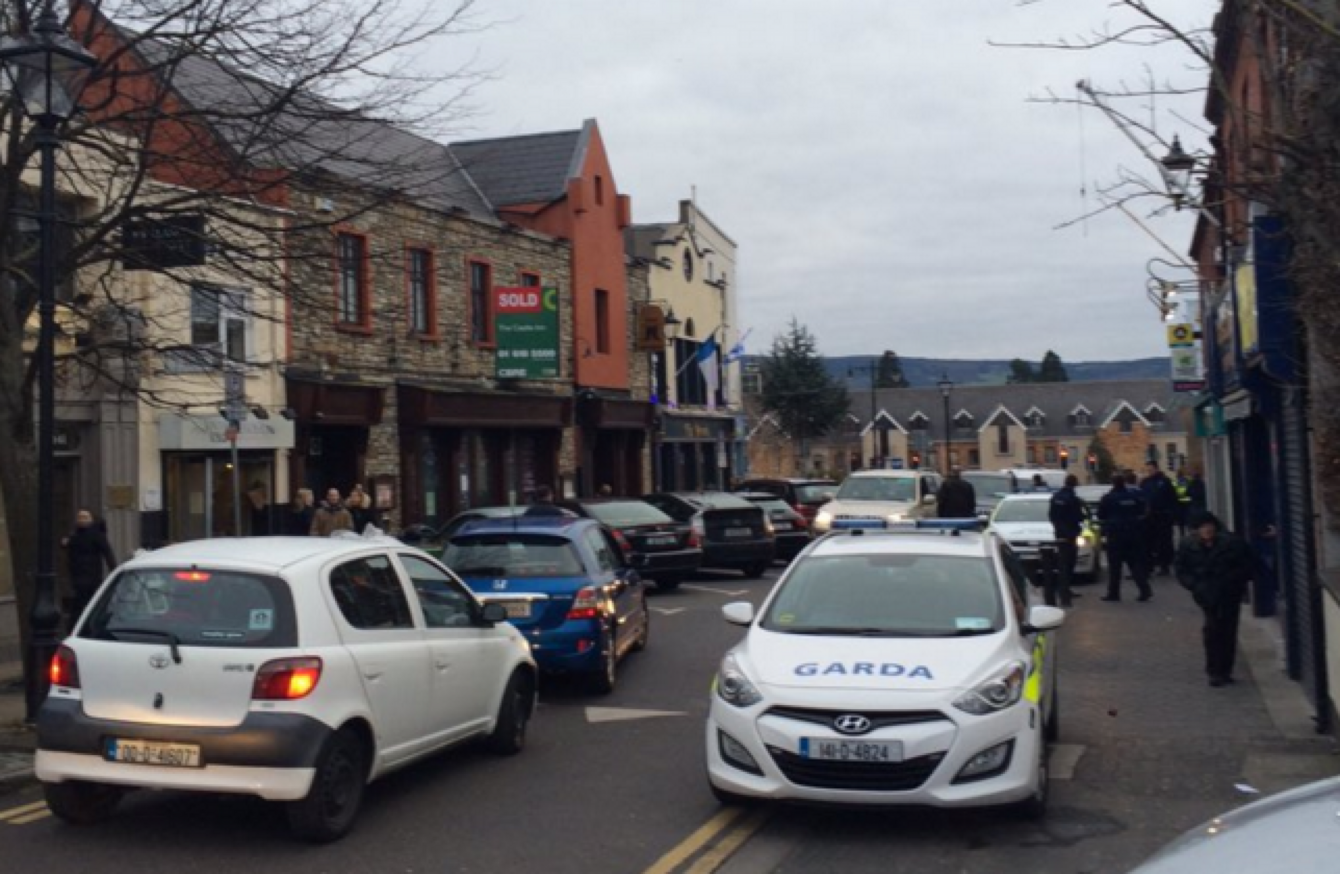 A MANHUNT IS underway in Rathfarnham, Dublin following two armed robberies this evening.
Staff in two separate Centra stores were threatened by armed men but it's not yet known if the robberies are connected, both incidents happened at around 5pm.
A man armed with a handgun held up staff at a Centra store on St Enda's Drive and made off with a small sum of cash.
Meanwhile, a man wielding a knife threatened staff at a shop at Blackglen road and left with cigarettes and cash. He made his getaway on a yellow motorcycle.
The Garda helicopter is circling the area and several garda cars are also combing the village.
There are no reports of any injuries at this stage but a garda spokesperson told TheJournal.ie that the situation is ongoing.
Gardaí are appealing for anyone with information to come forward.
Gardaí at Dundrum are investigating the incident at Blackglen Road (01 666 5600) while Rathfarnham Garda Station (01 666 6500) is investigating the robbery on St Enda's Drive.