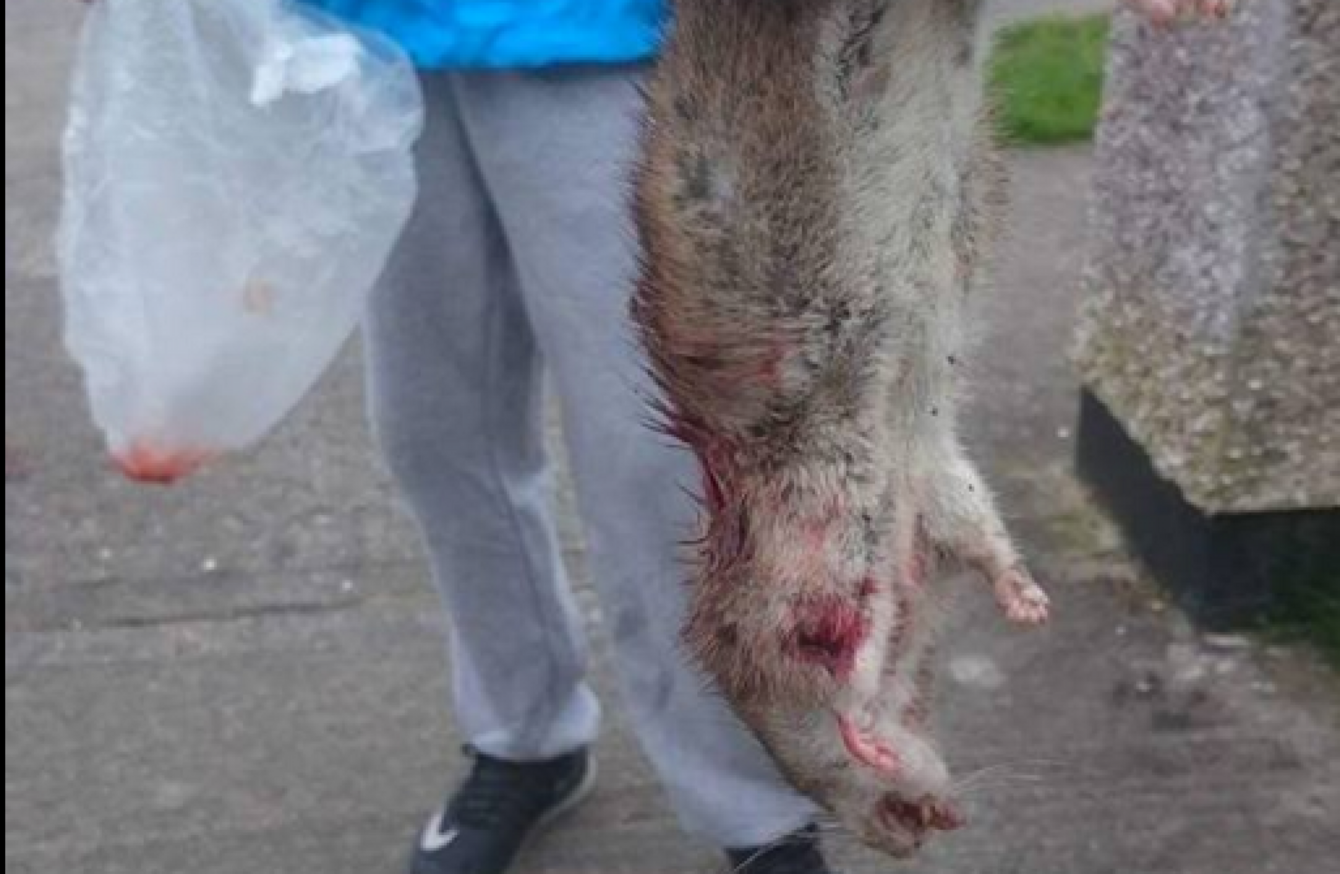 RESIDENTS OF AN estate in Clondalkin say they are being plagued by 'giant' rats.
A Facebook post claiming to show one of the rats in Kilcronan Court has been shared thousands of times over the last two days, with residents demanding action.
One woman, identified only as Lisa, spoke to 98FM's Dublin Talks saying that the rats in the area were "bigger than cats".
She said that locals had taken matters into their own hands and killed one of the rats with an axe.
Local TD Gino Kenny told TheJournal.ie that the area has issues with dumping, but that it is usually on a green away from the houses.
"There are a few rats around there. Rats will go where there's food."
Housing Agency Cooperative Housing Ireland has sent a pest control company to the area, saying that the issue was caused by illegal dumping.
UTV Ireland quotes an agency statement as saying they had requested waste in the area be moved.
"Our local office contacted the childcare facility requested them to remove the waste and also contacted the environmental health team of the local authority in relation to the other house."
They say that there has been no further accumulation of waste.