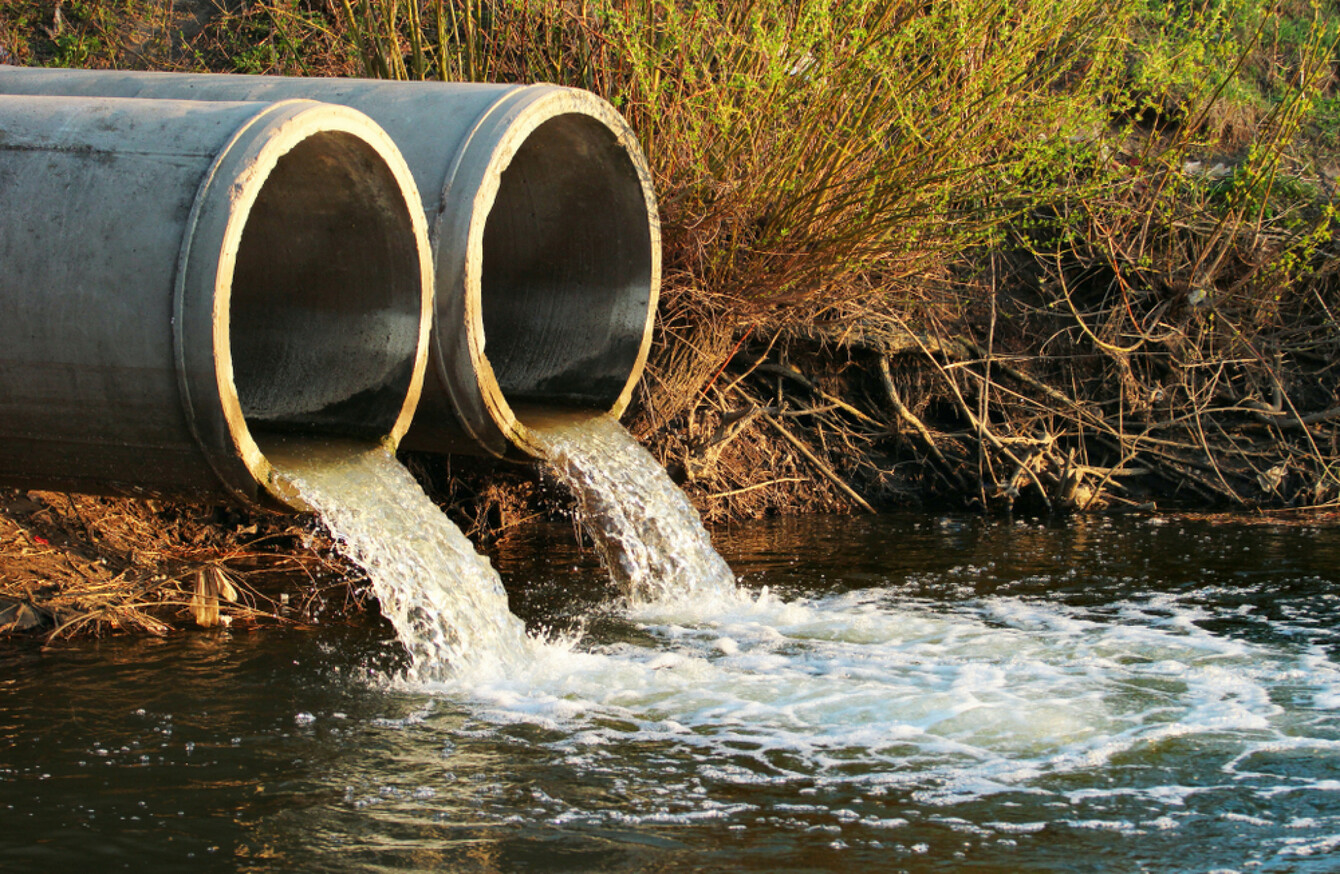 Image: Shutterstock
Image: Shutterstock
A JUDGE HAS described as "extraordinary" how almost two thirds of a Cork seaside town's raw sewage was still being pumped directly into the local harbour.
Irish Water received fines totalling €9,000 and was ordered to pay costs in three prosecutions by the Environmental Protection Agency (EPA) that came before Dublin District Court yesterday. The utility company pleaded guilty to breaching surface water and waste water discharge regulations at three popular tourist destinations.
The prosecution was brought after Irish Water failed to carry out improvements at Castletownbere and Castletownshend in Cork and at Kilfenora in the Burren, Clare.
It had been granted a two-year "grace period" by the EPA to get the necessary work done, prosecution solicitor Maeve Larkin told the court.
Judge John Brennan said there were "grave concerns" about the two Cork towns and it was "extraordinary" that in 2018 raw sewage was being pumped into the sea there.
EPA inspector Patrick Chan told Judge Brennan that Castletownbere had a population of about 1,300. Four septic tanks take 36% of waste water.
He agreed with Larkin that the remainder, 64%, was untreated and carried by a pipe and discharged directly into the town's harbour.
The court heard that oysters from the harbour which were usually eaten raw had to undergo further treatment before they could be consumed.
Irish Water was supposed to build a treatment plant for all the waste water there but it will not be completed until 2021, the court was told.
Chan said he lifted a manhole and could clearly see human waste travelling out into the harbour untreated.
He agreed with defence counsel Eoghan Cole that there was no negative microbiological impact and Irish Water was working with other stakeholders in a joint project to work out ways it should be treated and in two years there will be standardised European protocols.
He also agreed Irish Water co-operated and the location was not a straight-forward site.
It was a picturesque rural village and a suitable location had to be found for a treatment plant, a pipeline and a discharge location, which will cost Irish Water €8m, Cole told the court.
The defence barrister asked the court to note that other factors including agribusiness in relation to the impact on the harbour's oysters. A fine of €2,500 was imposed by Judge Brennan in relation to this prosecution.
He said it was extraordinary that in 2018, 64% of Castletownbere's waste water went untreated into the harbour.
Cole also asked the court to note that the problems had existed before the creation of Irish Water when local authorities were responsible. Judge Brennan said Irish Water found itself in this situation that there was no water treatment facility.
However, he warned that if in future it was being put forward as in mitigation it would not be accepted.
The EPA inspector also told the court that there as no water treatment plant at Castletownshend which had a population of around 450 people.
Their sewage was discharged directly into the sea at a nearby beach.
He showed the judge photos of the beach including one where children could be seen playing just 50 metres from a culvert carrying the sewage into the sea.
He said one photo showed it contained, "white pieces of toilet paper and brown matter".
The defence said Irish Water will have a treatment plant in operation there in 2021 at a cost of €4m.
'Lack of signage'
Judge John Brennan said it was a "grave concern" that raw sewage was discharged into the amenity and that it was a tourist location and also used by children.
The lack of signage about the problem was also not the responsibility of Irish Water which shared its data with the local authorities, Cole said.
The judge impose a €3,500 fine in that prosecution.
The court heard that the Kilfenora case related to ground water entering the supply of drinking water. Cole said the discharge problem here had existed since 1974. The EPA had given Irish Water 20 months to come up with a solution.
Counsel submitted that the difficulty in dealing with this problem had been coming up with a plan that did not cause a visual impact issue in a scenic area like the Burren. This meant solutions that applied elsewhere did note apply here, counsel said.
Irish Water had also offered to connect to the mains people in the area who have private water supplies.
The court also noted that Irish Water had pleaded guilty in the three cases and the issues had existed before it took over responsibility from local councils.