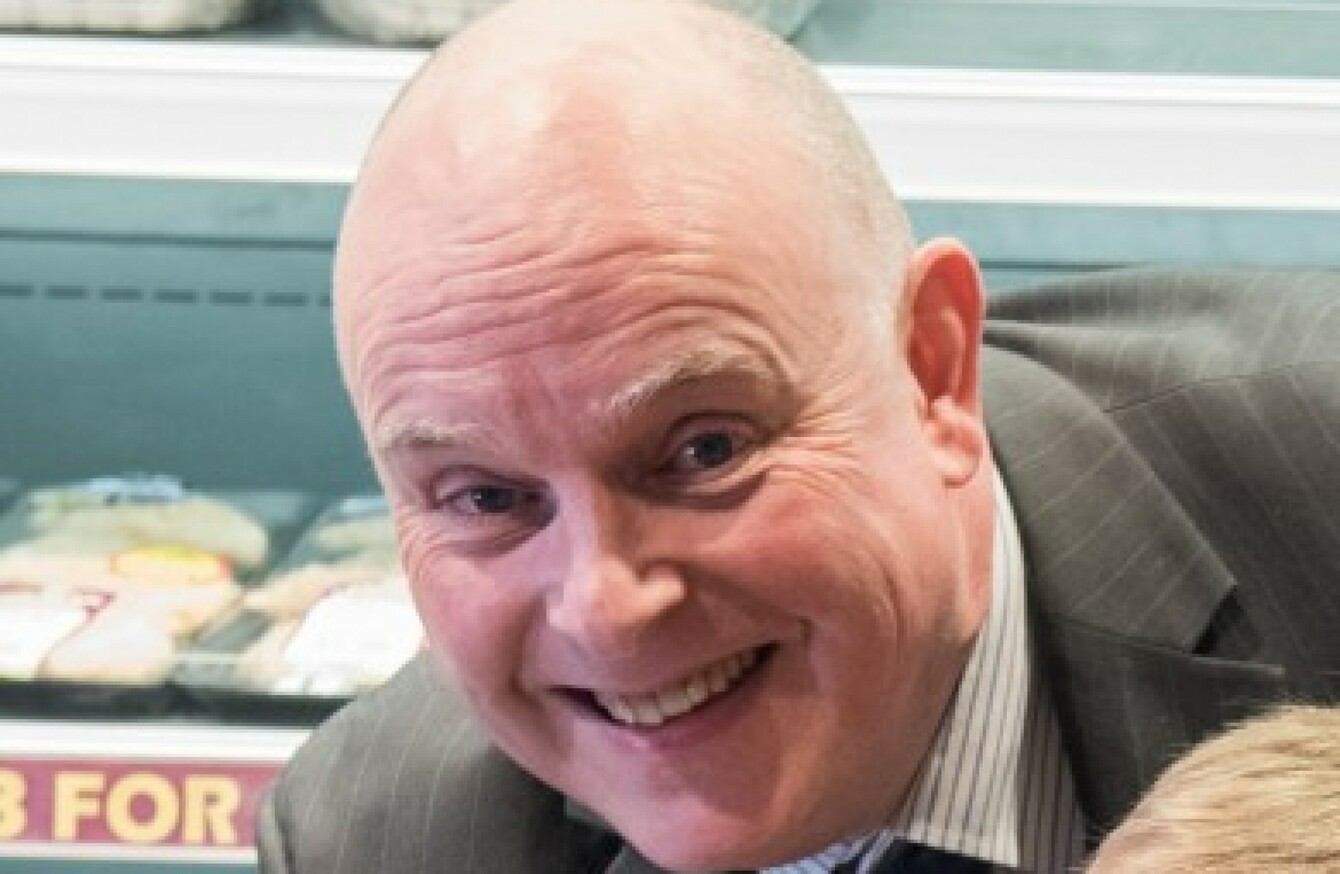 Ray Butler during the 2016 general election
Image: Rollingnews.ie
Ray Butler during the 2016 general election
Image: Rollingnews.ie
A FINE GAEL Senator has repaid just €2,000 of the large allowance he received after he lost his Dáil seat in the general election
Last month, TheJournal.ie revealed the senator had not fully repaid the large allowance amounting to over €30,904.
He is the only one of the six members of the Dáil or Seanad who has not repaid the money in full.
Senator Ray Butler received the payment, which is called a termination payment, last year. It is paid to departing TDs and senators who lose their seats to help them while they look for a new job, and is usually worth approximately two months' salary.
Formerly a TD for Meath West, the Trim-based Senator lost his seat in the sixth count during the last election in February 2016.
He was subsequently nominated by Taoiseach Enda Kenny in May 2016 to the Seanad as part of the eleven nominations Kenny is allowed make to the Upper House.
Under the law, a TD receiving the payment must give an undertaking that they do not propose to seek election as a Senator or give consent to be nominated as a Senator.
Termination payments 
Figures revealed under the Freedom of Information show that in March 2016, Butler received a lump sum payment worth almost €14,543.
In addition to the lump sum payment, a series of monthly payments are also payable to politicians, depending on how long they served as a TD.
Butler was a sitting TD for five years and was therefore entitled to an additional three monthly payments at 75% of his monthly salary. Three payments of €5,454 were made in March and May 2016. In total, the three payments came to €16,362, giving him a total of €30,904 which should have been paid back.
The figures mentioned are gross figures and do not include deductions for tax or PRSI.
TDs who lose their seat, but who are then appointed or elected to the Seanad are expected to return the termination payment.
TheJournal.ie reported in January that an issue arose between Butler and the Houses of the Oireachtas Commission, which looks after the salaries and payments for all Oireachtas staff, over the return of the money.
In a statement to this publication, the Trim-based senator confirmed that his payment had not been repaid in full:
I commenced repayment of the Termination Allowance last year and I have a payment plan in place with the Houses of the Oireachtas.
Repayments
Documents released under the Freedom on Information show that Butler has made two repayments to the Houses of the Oireachtas: one payment in November 2016, and another last month, January 2017.
It is noted that a repayment arrangement with the senator has now been arranged.
#Open journalism No news is bad news Support The Journal

Your contributions will help us continue to deliver the stories that are important to you

Support us now
It's understood that Butler has agreed to pay €1,000 per month from his salary until the money is repaid. If he ceases to remain a senator, the full amount will be due.
Not all TDs and senators who lost their seats would have received a payment, however the documents did reveal the names of all former TDs and senators (who took a seat in the Seanad last year) who received a termination payment.
Fine Gael's Paudie Coffey lost his seat in Waterford during the general election. He received a total termination payment of €17,864. Coffey repaid this in full, making two payments in June and August of last year.
The former Fine Gael TD for Longford/Westmeath, Gabrielle McFadden also received a payment amounting to €14,543. She repaid the amount in full in May 2016.
Michelle Mulherin, former Mayo TD, now senator, received a lump sum termination payment of €14,543. She received three additional payments which amounted to €16,362. In total Mulherin received €30,904. She made three repayments in September, October and November of last year. The amount has now been repaid in full.
Cavan/Monaghan's Joe O'Reilly received a lump sum payment of €12,992 and another payment of €4,872, totalling €17,864 in March 2016. The Fine Gael Seanad spokesperson on foreign affairs and trade paid the full amount back in June 2016.
Senator Marie Louise O'Donnell, who was reappointed by Taoiseach Enda Kenny to fill one of his 11 seats, also received a termination payment. In total, O'Donnell received €14,896. She repaid the full amount in June 2016.