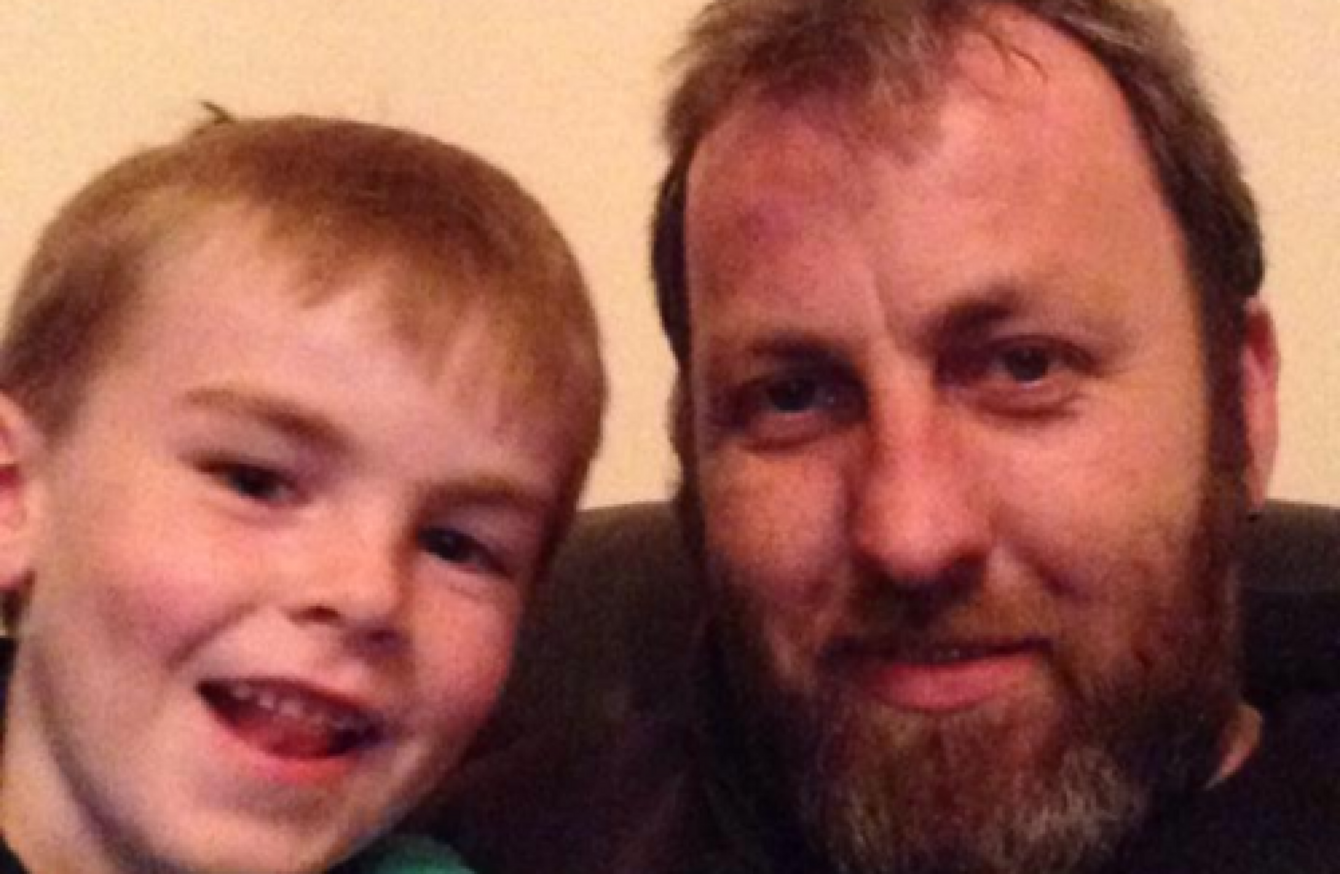 KERRYMAN RAY FLAVIN has thanked supporters who offered their assistance and donated money to help his family as he battles with Bank of Ireland to keep his home.
Bank of Ireland secured a possession order for the widowed father-of-five's home in 2016 and is fighting his appeal against it, despite admitting in February this year that it had been overcharging him on his tracker mortgage.
It also recently emerged that the bank included almost eight acres of Flavin's father's land – which was not part of the mortgage – in the possession order, and the Circuit Court still granted it.
A GoFundMe campaign set up by two of his friends has raised more than €40,000 overnight.
In a statement released this afternoon, Flavin said his family was "truly humbled" by the support:
"I was living in fear and afraid to tell my wife and family including my Mom and Dad that I could no longer support my family due to the accident of a bus falling on me and [it] broke /bust seven disks in my spine. I will never again hold a cup of tea in my right hand, never mind hold my kids when crying when they miss their mother like I do – my darling Patricia."
Flavin said he had eventually told his wife about their mortgage trouble and she had "severe panic attacks" after a number of court hearings they went to. On 7 January this year, the 38-year-old woman suffered a heart attack and died.
"I can only hope and pray that somebody reading this story will come and seek the help starting with the Hub Ireland who have groups all over the country only a phone call away – that anybody reading my story would be brave enough to seek the help they need," he added in his statement.
We can never get my darling wife Patricia back, who I depended on with my life, but thanks to your support through these trouble times I will be there for our children.  Thank you all sincerely.
'A consequence of being victim of the scandal'
Flavin's story was highlighted in the Dáil today by Sinn Féin TD Martin Ferris. Questioning Minister for Social Protection Leo Varadkar about legislation to protect mortgage customers, he said:
Minister, in January of this year a woman by the name of Trish Flavin died suddenly leaving five children – twins aged five, a boy aged six and two girls aged 11 and 16.
I would argue and her husband would argue very strongly that this was a consequence of them being victim of the tracker mortgage scandal.
In 2016, they received an eviction notice, a repossession from BOI. On 14 February this year, they received an apology from the BOI yet they continued to proceed with the repossession.
"Will you and your government ensure that the Mortgage Special Court Bill and the Mortgage Arrears Bill will be fast-tracked and will you also ensure that the family of Trish Flavin will not be evicted?"
Source: TheJournal.ie/YouTube
In response, Varadkar said this legislation is currently being worked on.
"We will progress it as soon as we possibly can. I should say, the government has put in place a lot of supports now and a lot of advice for people who are facing mortgage arrears and repossession," he added.
"Jointly funded by my own department and the Minister for Justice is the Abhaile scheme which provides people with money advice, legal advice and financial advice that they may need and that is already available."
The GoFundMe page set up for Ray Flavin can be found here.
If you have been affected by the tracker mortgage scandal, we want to hear your story. Get in touch by sending a message to trackermortgage@thejournal.ie.