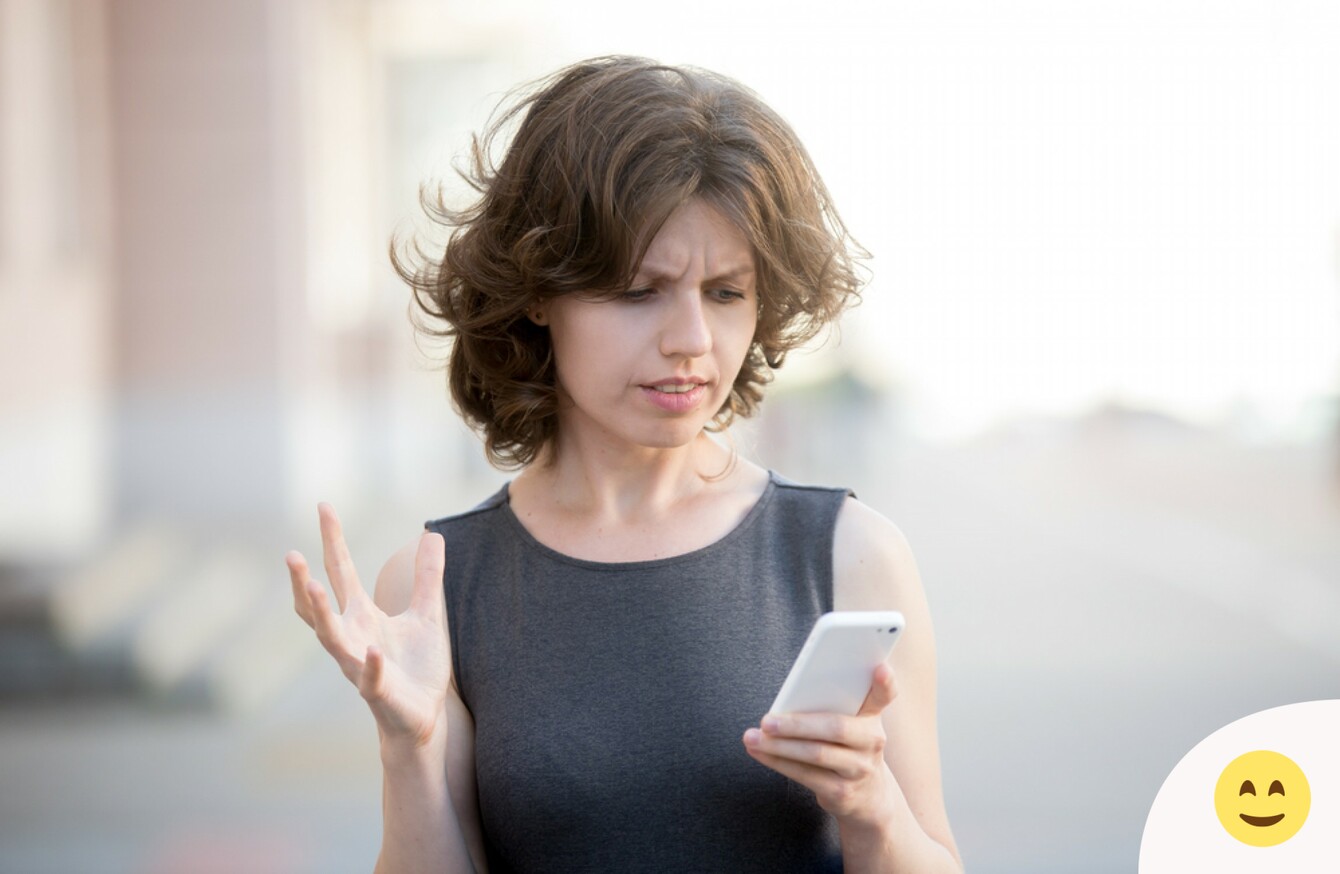 Image: Shutterstock/fizkes
Image: Shutterstock/fizkes
IT'S HARD TO imagine an Ireland where smartphones don't exist – and yet, just a decade ago, we could hardly have imagined how much they'd affect our lives.
Eighty six per cent of adults in Ireland own or have access to a smartphone, according to Deloitte's 2016 consumer survey.
The smartphone is a great thing: it makes the world smaller, and it brings us access to people, places and things in a way we didn't have before.
But it also demands our attention and can suck up our time.
Professor Larry Rosen, who literally wrote the book on being distracted by our smartphones (The Distracted Mind: Ancient Brains in a High Tech World), told TheJournal.ie:
Everyone is distracted by their smartphone. The typical smartphone user checks their phone all day long with younger people checking 60 or more times a day for about 3-to-4 minutes at a time.
A global study on students' use of mobile phones found that phones "function both as this generation's Swiss Army knife and its security blanket".
According to the study, some students were "refreshing Facebook every 15 seconds", and across a range of countries some reported experiencing isolation, distress, confusion and failure when 'unplugged' from their smartphones.
Live A Better Life
Here at TheJournal.ie, we know that people want to have a better and more balanced relationship with their phone.
That's why, from Easter Monday, we'll be starting a month-long series that will help you to do just that.
In Live A Better Life: Make Your Phone Work For You, we'll be taking a look at how and why we behave the way we do with our phones.
We'll try new ways of breaking old habits and making new, more balanced ones.
We'll look at what stresses us out about our phones and how we change this, experiment with ways of reducing our attachment to them, and see how we can make them a more positive part of our lives.
And we'll talk to experts about the best ways to do all this.
We'll guide you along the way, with articles from Monday to Friday – and an email sign-up so that on the Friday, you'll get a handy round-up of what we covered during the week, with some extra reading.
And of course, we'll be asking you to tell us how you're getting on, what challenges you're experiencing and to share your tips and tricks.
But to help us make this work for you, we'd like to know:
What do you want to know about having a better relationship with your phone?
How do you manage to balance your smartphone use with the rest of your life?
If you would like to share feedback or be part of a users' panel who would like to talk about smartphone use or take some of the challenges we will be setting over the month, email aoife@thejournal.ie