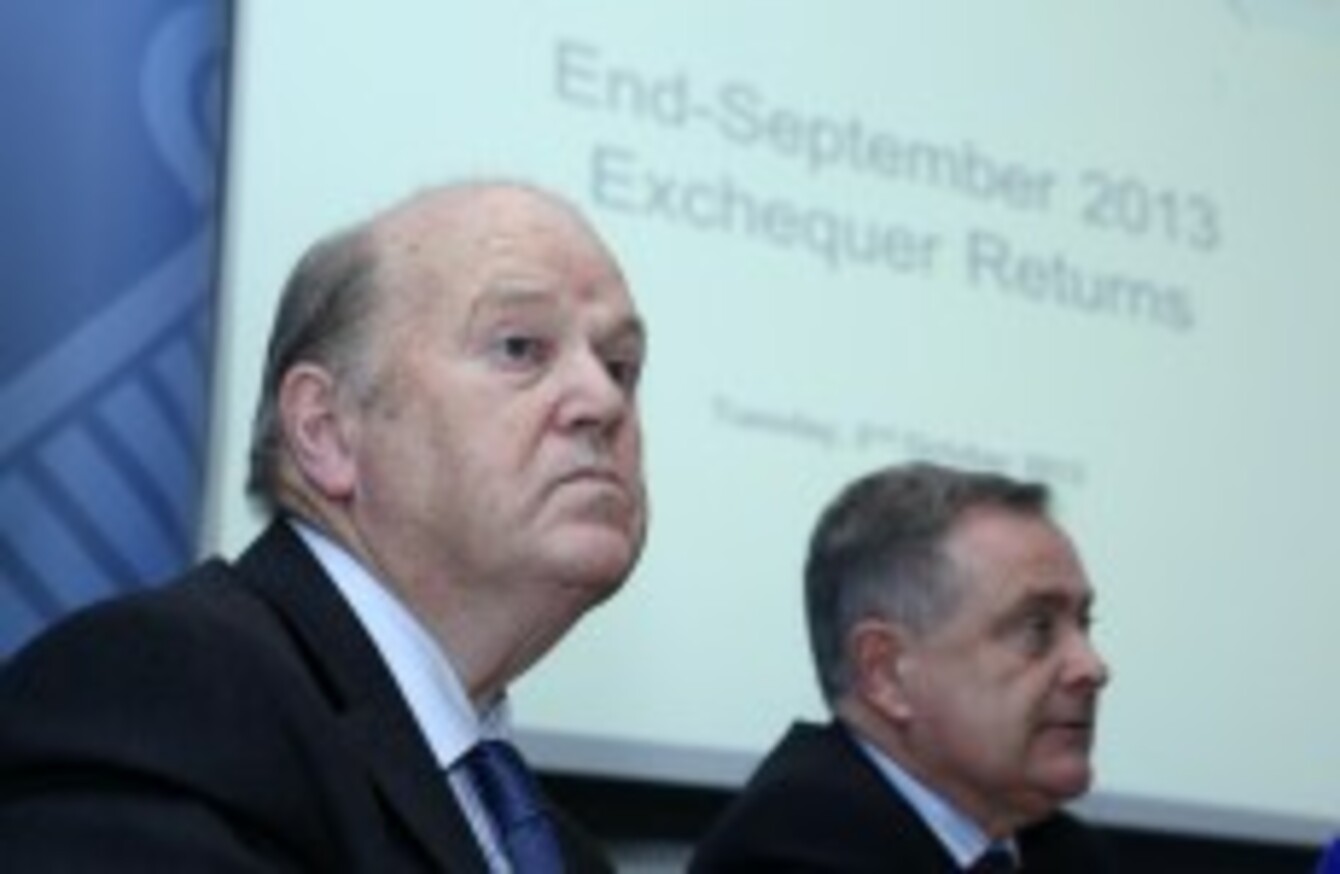 Image: Sam Boal
Image: Sam Boal
By Paul Hosford and Nicky Ryan
'YOU'LL BE ASTOUNDED at all the good news I'll be announcing' is what Minister for Finance Michael Noonan said our reaction will be to tomorrow's Budget announcement.
However, Public Expenditure Minister Brendan Howlin told the public in a video message published this morning was that "the Budget will not be easy, that's a given".
But what are your own hopes and fears ahead of next week?
We asked. You responded.
In the second of our readers' panels, we  get the views of:
A pensioner
A student
A recent emigrant
A single working person
1. Mary is a retired nurse who lives in a rural community in Westmeath. She lives with her husband who suffers from Parkinson's Disease and believes that elderly people are being forced into isolation by ongoing cuts to services.
I retired five years ago due to my husbands' illness. We live a quiet life in a rural part of the country. I would have paid into my own pension all my life, but the levies and VHI have gone up. With the fuel gone up, the property tax and septic tank charges it's tough.
The rural transport is gone as well, which has hit communities hard. I volunteer with Active Retirement Ireland and used to be able to go to Dublin, but I can't do that any more.
People are isolated. I'm lucky i can drive. But, if I take the car, it's gone and my husband has no transport for the day.
I have friends who might get taxis into Mullingar for medical appointments, but that is €25 each way, so it might be €50 before you even see a doctor.
The cuts are isolating older people and now with the long evenings on the way, a lot of elderly people are depressed.
We have a shop in the town, but the post office is gone and the garda station is not manned at times.
It's bleak.
It makes no sense to give children free GP care when they are taking medical cards from older people. My husband can't even get one. We pay €144 for his medication, €60 for doctors and €180 for consultants, which adds up.
Older people aren't selfish, we welcome children getting care if they need it.
We get allowances for gas and electricity which is welcome.
You'd be afraid of the fuel costs going up to get you through the winter and the price of foods.
It comes down to the basics. Sure, what else is there?
The older people who are out there worked hard all their lives and many have multiple illnesses.
To be cold and miserable is nothing to look forward to.
2.David is a full time mature student in University College Dublin. He works one day a week and is trying to receive more hours in order to pay his way through college. He receives a grant, but feels that the system is growing increasingly unfair.
Like any student in my situation, I am most worried about cuts to the grant, or if the student contribution is raised again. It has been raised several times in the past, and each time it has made things yet more difficult for students.
The grant threshold needs to be looked at as well. The situation occurs far too often when you hear stories of students spending the money on nights out or phones, which means they clearly are not in need of it. At the same time, it isn't quite sufficient for a mature student returning to college.
They will often have more responsibilities, which means they might require more money than a student just starting college and who might be still supported in some way by their parents.
A change is needed in SUSI to take the pressure off students, directing the funds where they need it most, and at the same time making it easier for people to sign up and be successfully awarded the grant, if they are eligible.
3. Matthew Kavanagh emigrated to Hong Kong in 2012, when faced with the cost of mounting loans to pay for education. Studying to be a secondary school teacher, he felt a job would too hard to find after college, and if he did, it would be poorly paid.
I am a graduate of NUI Maynooth and while attending university I studied English and
History with the hope of becoming a secondary school teacher. I finished college in May and my future looked bleak. I realised that I would not be able to pay for post graduate education.
I had already gotten a loan to pay for my second year of college as I waited to receive approval of a grant application (an application submitted in August of 2011 and approved in May of 2012) which I was struggling to pay back and the idea of getting into more debt was horrible. It was also clear that teaching posts would become scarce and poorly paid.
My second option was to look to emigration. I got married in 2011 to a childhood friend
who was born in Hong Kong. When the time came to discuss our future I began researching working in Hong Kong.
I discovered that it was possible to get a very well paid job teaching and that the cost of living would be quite low for us. We made the decision in late 2012 that we would emigrate.
#Open journalism No news is bad news Support The Journal

Your contributions will help us continue to deliver the stories that are important to you

Support us now
It is horrible that the situation in Ireland has separated me from my family and this is a harsh reality for so many families in Ireland who have been separated by emigration.
Since arriving here I would say my life has changed greatly. I have been here for two months and I have been working in a Kindergarten for the last month. I found myself turning jobs down here which is a situation that could never happen in Ireland. I finally feel like I am living, and not simply surviving week to week.
What it would take for me to return to Ireland? Overall I would say that a huge improvement in the economic structure of the country would be a factor.
Specifically I believe that education is vital. How can a country compete on the international stage if there isn't a skilled work force? More and more people are simply not attending college, or dropping out due to the fact that they just can't afford to go. Secondary and primary school standards are suffering due to class sizes and cuts to funding.
The idea of returning to Ireland and my future children being in the education system as it is now is scary. I think that an effective way to combat this would be to introduce more student friendly policies and to spend on education.
A student loan scheme would be a positive. This could be run in a way that repayments begin when employment is secured rather than my situation which forced me to repay while I was still in college. The use of this money could be monitored to ensure it is used for university related expenses.
As side note, Ireland NEEDS a better public transport system. Living here for two months and having to wait 5 minutes for a train (at the longest) when traveling around, the idea of waiting an hour for a train makes me shiver.
4. Lynne is an optician who lives in County Meath. She works in Dublin's city centre and feels like she pays a lot of tax for very little return.
I've gone from paying a little bit of tax to paying a lot of tax and I don't know what I get for my tax. I don't know what I get for my PRSI. You can't get glasses with it, you can't get dental work with it any more.
I feel like I can't move out from my parents home and don't think I'll ever be able to buy a house.
About 10 or 15 years ago I could have moved out but can't now.
I had to start driving because my buses were always late. I couldn't rely on public transport, which I pay taxes for, and was always late.
I think that the whole medical card scheme should be means tested and means tested properly. My grandparents waited four months to get glasses authorised on medical cards, but some people can get multiple authorisations.
A raise in taxes would affect me a lot, because I'm already paying a lot of tax.
My job would be affected by medical card cuts and will impact whether I have a job next year, so I'd be hoping that they wouldn't be cut.