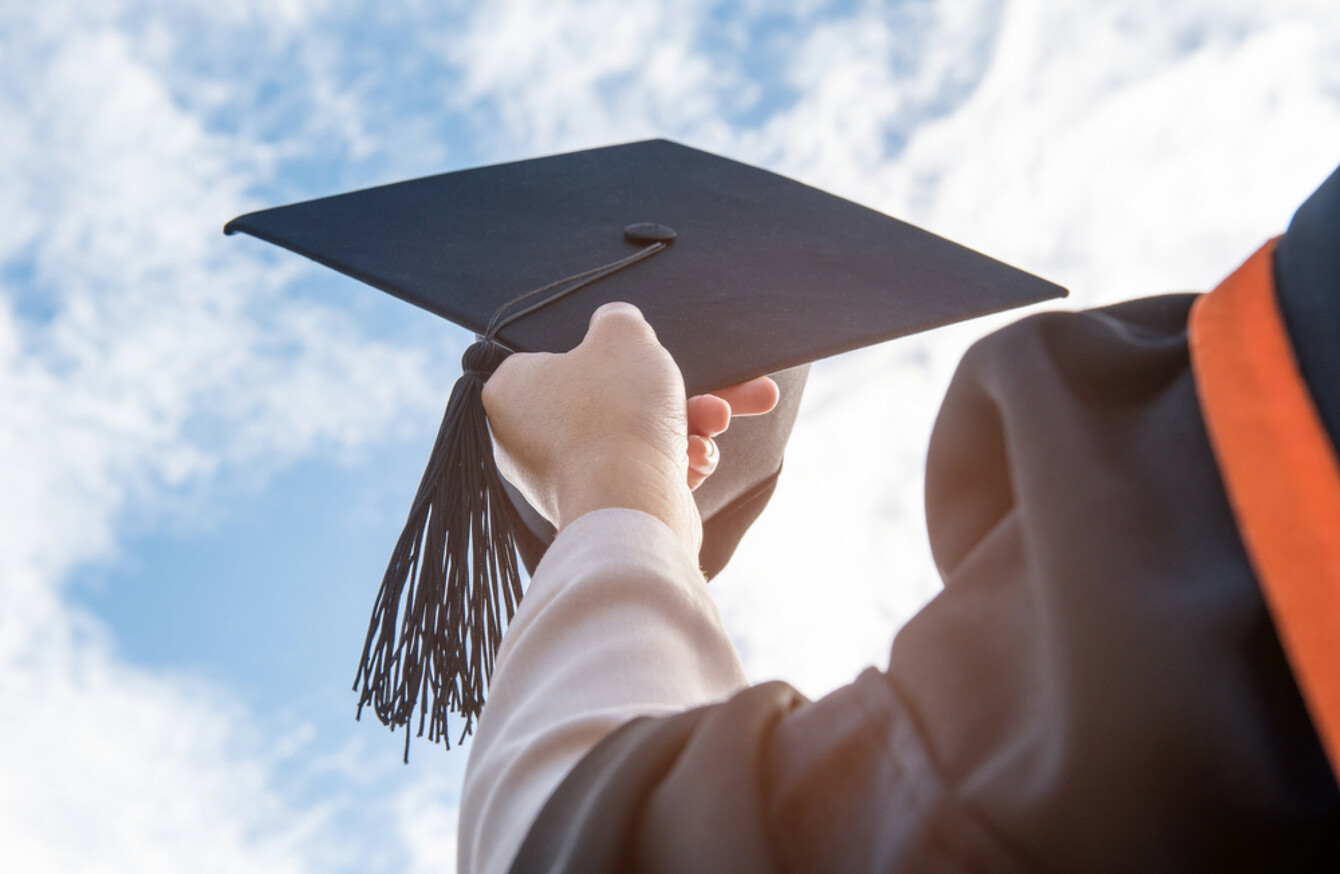 Image: Shutterstock/Nirat.pix
Image: Shutterstock/Nirat.pix
AS A TRADE Union activist and a former Union organiser I was incredibly heartened by the successful fight which the Trinity College Students Union (TDSU) took last month against the introduction of a repeat exam fee of €450.
This latest battle went to the very heart of what is really the 'Americanisation' of third level education in Ireland.
State funding
Since 2011 State funding of third level education has plummeted by an incredible 25% – grants have been cut, students dependent on financial assistance have been forced to drop out of college, mental health services have been slashed, key support services have been privatised, and the casualisation of lecturing and teaching posts has become the norm.
We now have a situation in which participation from those in the lower socioeconomic groupings in our society stands at 26%, while we have practically full participation from those born into the higher professional grouping.
Students are effectively being priced out of an education.
At present, access to third level is not merely on merit, but a lottery based upon which family and postcode you were born into. That is a gross level of inequality – and it is government policy driven.
A business model
"Never waste a good crisis" is an old adage favoured by right-wingers. Most worryingly, the boards of Irish universities have taken this crisis as an opportunity to forge ahead with their ideological preference of a higher level system based on a 'business model' – where public institutions will be aligned with the demands of business, rather than the needs of the public.
This is not Sinn Féin's theory – this is the reality of what is happening.
The fight which the students of Trinity took against the board of TCD was of huge significance – and so was that of achieving a victory. A message has been sent from TCDSU to those who run our third level institutions across the state that the exploitation of students is over and a change in policy is demanded.
Cassells report
This is of particular relevance in the ongoing debate as to how the State should fund higher level education going forward. The Cassells report (2016) outlined three potential avenues. It is that of option three, the introduction of Income Contingent Loans (ICLs), which we must voice our strongest opposition to.
ICLs have failed in England, New Zealand, Australia – they essentially have the financial credibility of a Ponzi scheme. The introduction of ICLs in England has seen student debt rocket from £12.2b in 2001 to £86.2b in 2016, and it is expected that 70% of those students will never pay those loans back.
New Zealand has now made it a criminal offence to default on your loans, and officers are waiting at airports in Australia to arrest graduates flying home for funerals and weddings.
Most alarmingly, participation levels of the lowest socio-economic grouping in Australia has fallen to 16%, even much lower than our own, while in Britain for the first time ever, 2013 saw a decrease in participation from the poorest section of their society, those individuals being those who are in receipt of the free school allowance.
#Open journalism No news is bad news Support The Journal

Your contributions will help us continue to deliver the stories that are important to you

Support us now
Model won't work here
Not only that, but research carried by TCD Dr Larkin and DCU Dr Corbet (2015) has suggested that Ireland's economy and culture could perhaps be the perfect storm of chaos in which to introduce such an ICL model.
This model won't work in a country that has (1) a history of emigration – as graduates will just leave (2) a culture of high levels of personal debt and (3) an economy characterised by low wages and precarious employment – because ICLs are based on compound interest and before you know it you're in a black hole with no way out.
What Sinn Féin is calling for a move away from the privatisation of education, and for the government to commit itself to option 1 of the Cassels report, the abolition of university fees and the implementation of a higher education system free at the point of entry.
There is a reason why the Nordic countries pay their students to go to university, there is a reason why Germany has free third level education, not only for its own citizens but even for those who reside outside of Germany. And the reason for this is that education is not simply a cost to the State, but an investment from which the State will see a return.
But this evidence will be ignored.
Paul Gavan is Sinn Féin spokesperson for education in the Seanad.