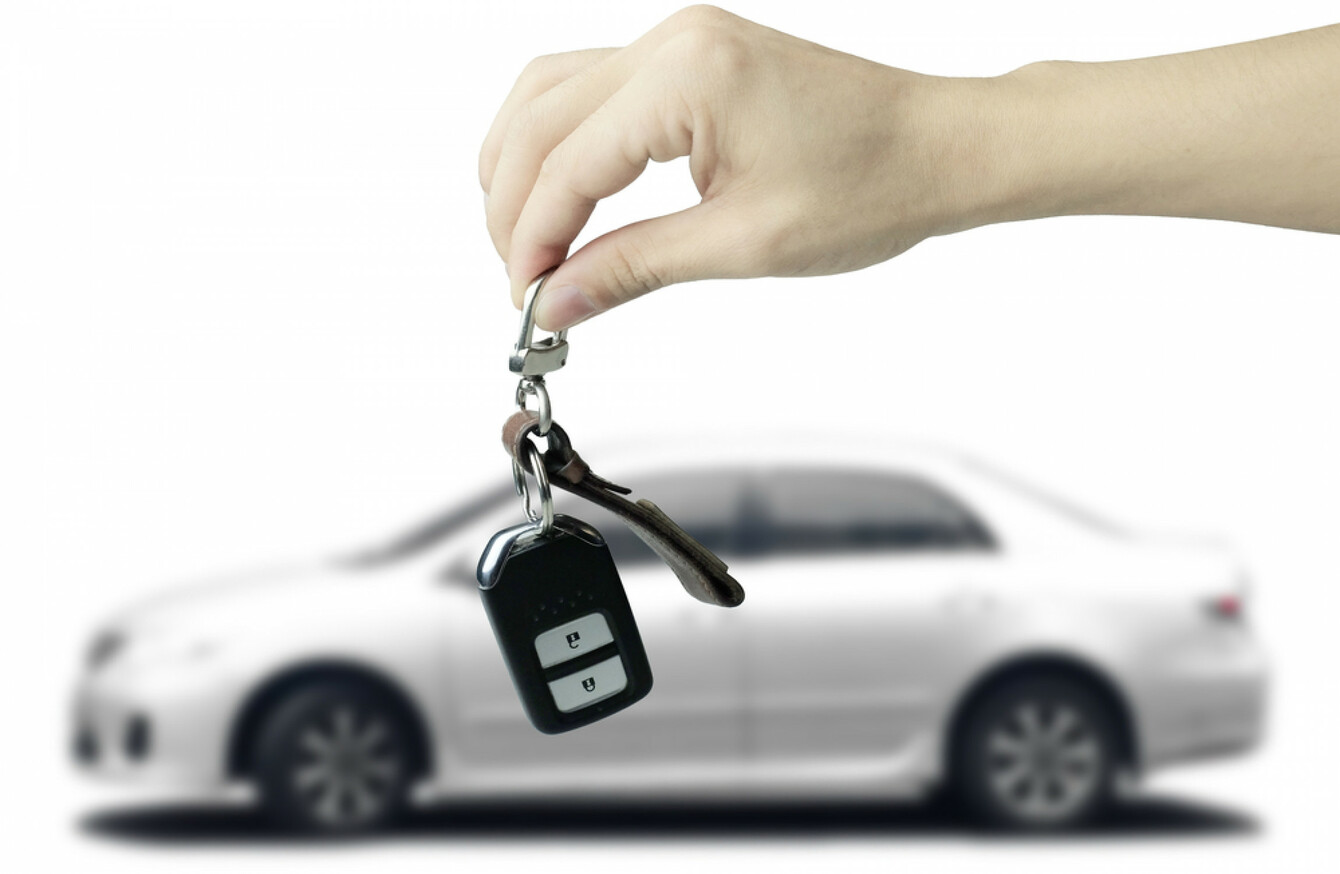 Image: Shutterstock/KOKTARO
Image: Shutterstock/KOKTARO
IF YOU ARE lucky enough to be thinking a '181-reg' vehicle purchase this year, you might think it's a less complicated purchase than venturing into the second-hand market.
That's not entirely true. Here are some areas you need to consider before signing up for new wheels.
Value
When you're buying a new car, one of the first things you'll look for is the big price tag on the windshield. It's important that you don't just accept this price without questioning it first. Take some time to research what other retailers are charging for the same model and what other drivers have reported paying. Using this information to negotiate with the salesperson can help you make significant savings.
It's an unfortunate truth that once you drive off in your new car, its value drops by up to a third of what you just paid. Even if you love your new purchase right now, within five years you're likely to be in the market to change your car again. Haggle now and you can make some immediate savings – and potentially minimise losses when you sell the car down the line.
Insurance
Unless you've been living under a rock, you'll have noticed the impact of rising motor insurance premiums over the past few years. Insurance costs for brand new cars can vary significantly. While the additional security features will be attractive to insurers, the value of these features also makes your car a bigger target for burglars – and more expensive to replace if damaged in a crash. It can be easy to get caught up in the excitement of buying a new car, but it's important that you consider insurance (as well as fuel and any other associated costs) to ensure it suits your budget.
Leaser beware
New car sales took a sizeable dip during the recession era, and PCP (Personal Contract Purchase) agreements have played a key role in reversing this trend. The allure of lower monthly repayments can be hard for motorists to resist, particularly as most people expect to trade in their car before they reach the end of the agreement.
A new car at a significantly lower cost sounds too good to be true, right?
Well, unfortunately, that's because it probably is. With a PCP agreement you never actually own the car but are in fact renting it and, in order to avoid unexpected charges at trade-in time you'll have to maintain the condition of the car at an agreed level and stick to a very strict mileage limit. Staying within these criteria can be difficult for the majority of car owners so you may find yourself paying significantly more than you expected to when you finally trade in the car.
Should you import?
The impact of Brexit and the improved performance of the euro against the sterling has provided some Irish motorists with the opportunity to make significant savings by importing cars from the UK. However, importing will also mean travelling to Northern Ireland or elsewhere in the UK as well as getting involved with the tax man and the much dreaded VRT. Unfortunately, between taxes, the cost of travelling and the process of importing your car, the thousands you save by buying in the UK in the first place may be eaten into.
As well as that, buying a second-hand car can prove to be a risky option. Second-hand cars imported from the UK tend to be less reliable in the long-term and are more likely to have been clocked or been involved in a collision.
#Open journalism No news is bad news Support The Journal

Your contributions will help us continue to deliver the stories that are important to you

Support us now
If you're buying a new car and willing to jump through a few hoops importing may be for you. With a second-hand car, however, you may be safer to stick to the Irish market – even if you pay slightly more.
Fuel for thought
Is it time to go electric? Is diesel on the way out? What's a hybrid? Given the financial investment you're making in your new car, it's important to find a balance between your needs and future motoring advancements.
While the most recent budget steered clear of increasing the carbon tax on diesel, closing the price gap between a litre of petrol and diesel is likely to remain a long-term priority for government. Combine this with a global effort to reduce reliance on fossil fuels and diesel appears to have had its day.
In the short to mid-term, petrol will maintain its popularity, but the future of motoring is certainly going to be electric. So if you primarily drive shorter distances or do a lot of driving in urban areas (where charging points are more readily available), going electric may prove cheaper for you in the long-term.
This article by Barry Aldworth is republished with permission from the AA Blog at theAA.ie