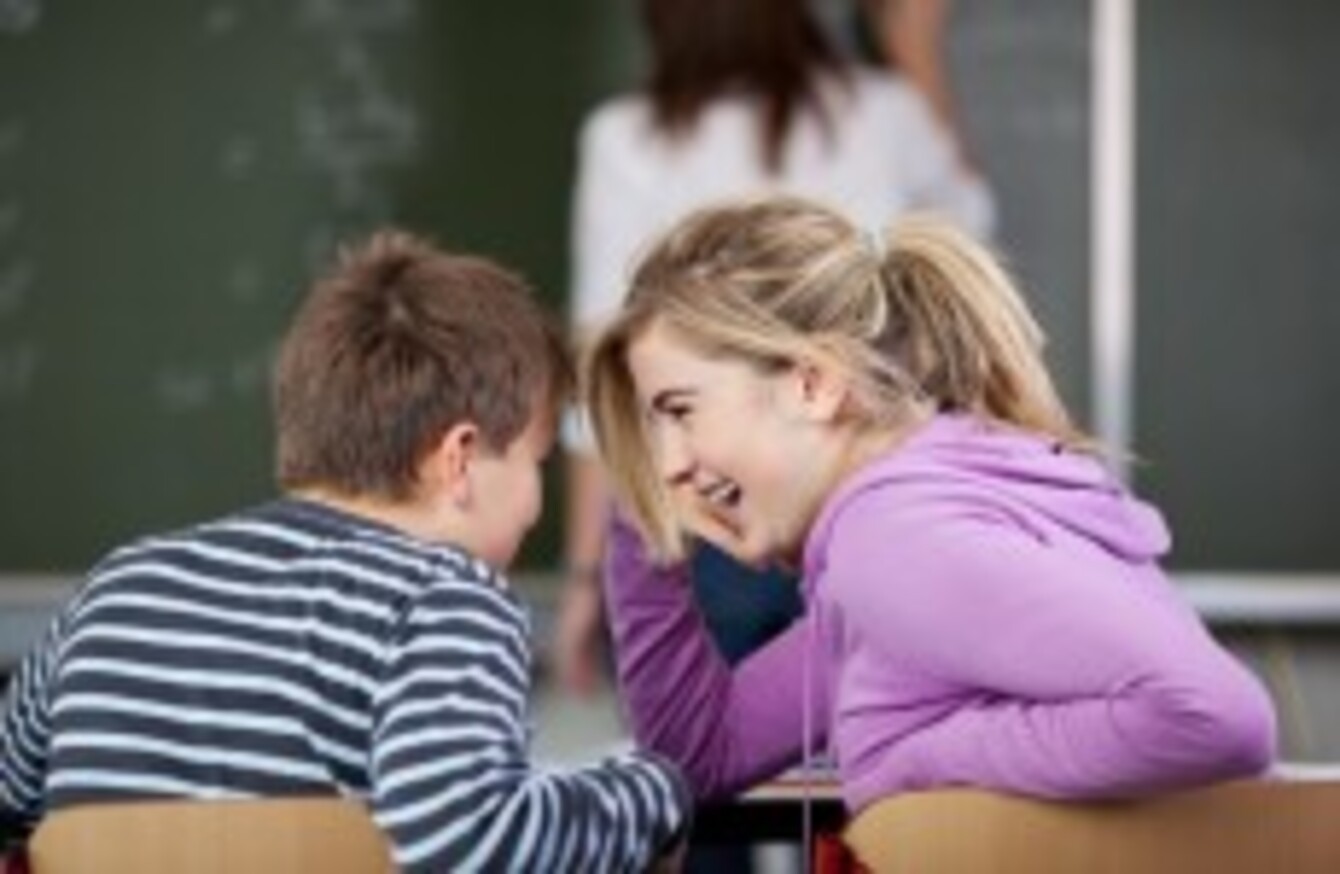 Image: Shutterstock/racorn
Image: Shutterstock/racorn
THROUGH MY FIVE years of teaching and working in education I have learned a lot about bullying and behaviour management issues.
My style of teaching is fair and I always lay down the rules as a reminder before every class begins. I am a religious education and CSPE secondary school teacher so issues like bullying and self esteem regularly come into discussions in my classes.
For many, religious education is regarded as a doss subject or one that won't be needed in the future. I disagree. From personal experience, religion class is one of the only classes in which the students can express themselves on a personal level and voice their beliefs and exchange stories based on their own life experiences.
Understanding my students 
I therefore find myself discovering things about the students personalities and gain a better understanding of who they are and how I might be able to help them with problems they have inside and outside of school.
It is usually through discussion in religion class that I would notice students that are segregated from the rest of the class, self conscious and afraid to engage in conversation.
As tiring as it may be to individually study 30 students in a period of a 40 minute class, I do so for their own protection. I always have the roll call in front of me for class and make a mental note of each student in my head – what mood they are in every day, how is their behaviour, are they tired, are they eating?
A teacher's job is intense and we are trained to look out for them not just for educational reasons, but emotional and safety reasons also.
Bullying 
As a secondary school teacher I studied for my qualifications in Trinity College Dublin. We all undertook a module called Psychology of Education in which we studied intense cases of bullying and distinguished what is actually classed as "bullying".
The one area I find to be a challenge in the class room is open discussions. If I open up a discussion and I notice some students are laughing while another student is expressing his/her views I point it out so that I am making the students aware that there are reasons we must respect the opinions of other people.
I study behaviours carefully and how they affect others in the class room and the students always follow guidance when I am clear about the behaviour that is tolerated. It really is up to the education systems (teachers) to be as vigilant as possible when it comes to bullying and the rights of children.
Even in adolescence the brain is still developing emotionally and experiences that happen within these years can effect us for the rest of our lives.
Protecting children 
I have 100% faith in the Irish education system when it comes to bullying and awareness. As part of my qualification for teaching in Ireland I undertook several intense child abuse protection courses and from these courses I have gained skills to protect the children I teach in every sense.
An important point I would like to make is that bullying of children may not always be within a school atmosphere. They may be bullied at home by friends or even family members. This is why knowing every student in the class room and caring for them individually is essential to our education and protection of children as a whole in Ireland.
More food for thought is that of the misbehaving teenager or child. Does anyone ask why they misbehave?
Behind all behaviours are feelings and thoughts. I would always encourage adults to look beyond the behaviour as behaviour is often the tip of the iceberg and something serious could be happening beneath the surface. Regular and honest communication with children is essential and trust is the key.
Tia Duffy is a religious education and CSPE secondary school teacher. The ISPCC Shield Anti-Bullying Month runs from 1 – 31 March. Support the Shield Anti-Bullying Month, wear a Shield pin or bangle. Shield pins available nationwide in Penneys, M&S and ISPCC Offices. Text SHIELD to 50300 to donate €2. 100% of your donation goes to ISPCC