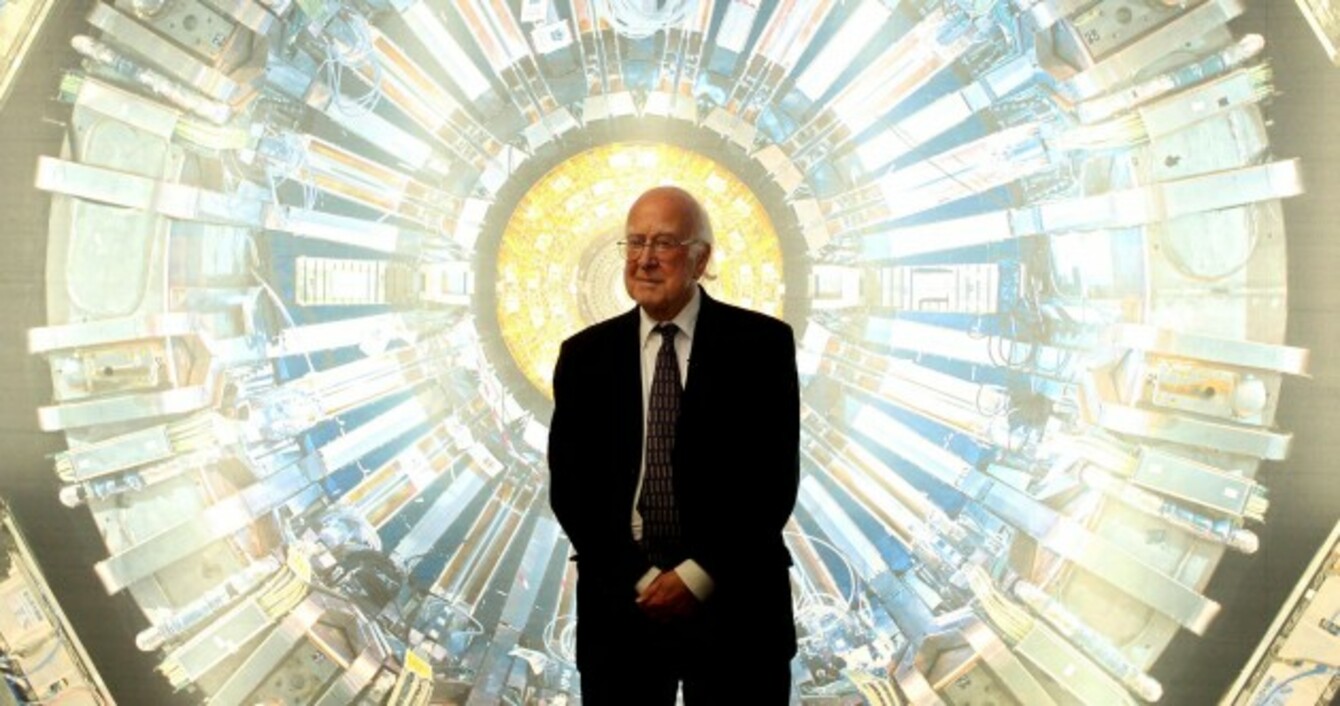 Nobel laureate Professor Peter Higgs at the Science Museum, London.
Image: Sean Dempsey
Nobel laureate Professor Peter Higgs at the Science Museum, London.
Image: Sean Dempsey
NOW THAT CERN's Large Hadron Collider has started up again to try unlock more mysteries of the universe it is past the time that Ireland joined the scientific community. Excluding Luxembourg, we are the only western EU country not to be in CERN and are missing out on economic and research opportunities – and, let's not forget, the chance to be in an organisation that's leading the way towards a greater understanding of our universe.
Full membership of CERN would cost €12m but associate membership is available for only €1.2m. Obviously, there would be more advantages to full membership but even associate level would allow Irish companies to bid for the €500m worth of contracts that come out of CERN each year. And, to put it simply, if our bailout buddy Greece can afford it then I think we can as well.
And if you're thinking 'what have these atom smashing nerds ever done for me?' maybe you're right. Maybe you should write a long comment on how it would be a waste of money and would never lead to anything. But, before you do, just know the Tim Berners-Lee created the web at CERN.
Invaluable and inspiring opportunities 
With membership, Irish people would be able to work with CERN on some of the most advanced projects in the world. Then they could come back to share their knowledge and experience with others in our universities and companies.
It would be invaluable to bring into Irish lecture halls experiences and stories of working for CERN. They could turn a boring lecture for a hungover student into something genuinely inspiring.
James Casey was born in Northern Ireland so was able to avail of the UK's membership and go to CERN as a summer student in 1994. He said of the experience:
It was an incredible time of learning. I sat in an office two doors down from Tim Berners-Lee where some of the most innovative people in computing were brainstorming ideas. It was a culture of idea sharing, a culture of discussion, of creation and innovation.There was a feeling that through collaboration there was nothing we couldn't do. What was once brainstormed over coffee, five years later became ideas on which multi-million dollar internet companies were built. We simultaneously realised that this was completely new, while underestimating just how significant it was.
Growing job opportunities 
CERN creates oceans of data, which means a lot of the contracts on offer are in data handling and processing. And this is an area that the government has said it wants to develop.
Ministers for Jobs, Richard Bruton said in 2013: "A key part of the Government's plan for growth and jobs is identifying areas where we believe Ireland has distinct advantages compared to other countries, and taking steps necessary to ensure that we realise our potential for employment in those areas … Data analytics is one such sector."
With physics worth around €7bn to the Irish economy annually there are many companies operating here who would see benefits from membership. Perhaps it may encourage other businesses to set up here.
Putting more Irish universities on the map
NUIG was the only Irish university to move up in worldwide rankings last year. Joining CERN and the research opportunities it offers could do something to allow others to claw back a few places.
Minister of State, Sean Sherlock asked the Department of Jobs, Enterprise and Innovation last year, "to carry out a review of Ireland's international engagement on research and innovation, in particular the costs and benefits of membership of international research organisations including CERN."
This is good but the time for humming and hawing is over. We need to get in now for our economy, our universities and to be a part of something at the forefront of science.
Colm Quinn is a freelance journalist based in Wexford.