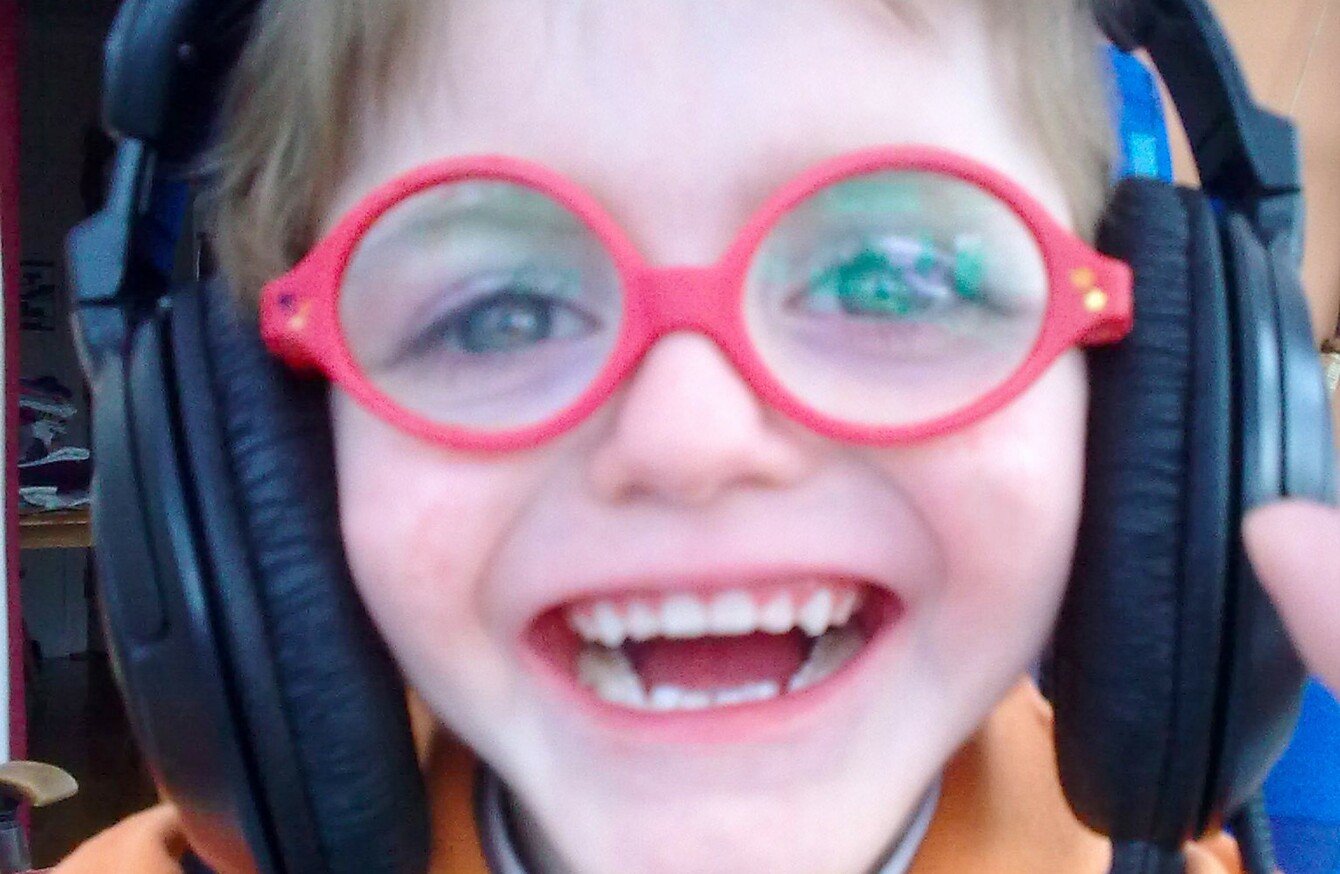 MY SON KEVIN Dunford was born on 19 May 2005. The first of three children, Kevin had a turbulent entry into the world. On arrival he did not cause much fuss, though I sensed that something was not quite right.
As the months went by the reality of Kevin the physical being, and Kevin the person, began to unfold.
His eyes were the window to his world; his smile penetrated one's soul. Physically, Kevin was entrapped in a body that grew ever weary as the years passed. However, he never allowed this to hamper his unique style.
Kevin, like so many children living with a life-limiting condition, lived a life dependent on medicalisation. Kevin, on the flip side, sought out adventure. As his physical being became weaker his zest for life grew. He enjoyed the thrill of going down the slippery dip nestled in his father's lap; the joy of removing his oxygen cannulas for the few minutes' thrill of Thunder Mountain; sitting on the back of his father's bike, swinging sideways to catch the wind on his face.
"Kevin taught us a lot during his short life"
He loved the ladies; many of the ladies with long hair on the staff of LauraLynn Children's Hospice had their hair tugged with a devious laugh. Another past-time he regularly enjoyed at the gate in LauraLynn was watching the roaring traffic going by; all the better if a truck beeped its horn.
Kevin taught us a lot during his short life, as so many children with a life-limiting condition do. He taught us about love; most of all about loving life. He taught us about dignity, fun, patience, gentleness, joy and friendship. He taught us about the wonder of a rolling wave on a stormy day; the wind and the beauty of the rain and sunshine on our faces. Kevin loved people even though he didn't suffer fools easily.
He loved the banter, the rough and tumble and the 'craic'; much of which he enjoyed within LauraLynn House. Kevin loved music, he enjoyed the keyboard in the day room of LauraLynn and getting the staff to sing or to dance as he chuckled all over. His smile lit up a thousand faces. Sadly, we have come to realise since his death that he touched many people's hearts and lives with his big beautiful eyes, and eyelashes that the ladies would die for.
Going to LauraLynn house was different
Kevin always went quiet going through the doors of Hospitals. However, going through the doors of LauraLynn Kevin seemed to acknowledge that this was different. LauraLynn came in our family's life at a time when Kevin was weaker physically.
We travelled the long journey from Mayo with a boot full of gear. Kevin slept downstairs in LauraLynn and the four of us upstairs. We went for swims next door in Westwood Leisure Centre while Kevin enjoyed the mornings in LauraLynn. It allowed us as a family to regroup.
LauraLynn was a huge positive in our lives. It took away the responsibility of the medical care; we could enjoy our child and family at a time when time itself was precious. It made the frequent hospital appointments much more bearable, lessened hotel expenses and made the trips more of an outing.
As Kevin's brother said: "LauraLynn is the best hotel in Dublin".
We have so many happy memories of our time there. Those memories and their influence have gone further than LauraLynn. In the playground in LauraLynn, Kevin's brother proclaimed that this was the first time they both could actually play together in a park without adult help.
This experience led the family, in conjunction with Kevin's school, to advocate on behalf of children with additional needs when the local town park was being redeveloped, for it to go beyond the universal guidelines for playgrounds.
In memory of Kevin
The foresight and openness of the Executive Parks Superintendent for Mayo meant that many of the suggestions were taken on board. As a result the playground in Ballina won a prestigious award from ALCI (Association of Landscape contractors of Ireland) as one of the best playgrounds in the 32 counties. They made a special mention of the park's inclusivity.
Kevin was due to officially open the park but sadly he died two days beforehand. As an acknowledgement of his influence on its development and the need for children with additional needs to enjoy life, a memorial plaque in his memory was erected at the entrance with the words "…wild and free we roam".
Remember him with a smile. The quote is from one of his favourite songs, Wild Mountainside. In LauraLynn and the park we and Kevin could be a little bit free and sometimes a little bit wild, as every child wants to be.
Sadly, Kevin died on 29 April 2014 in hospital. We hoped to get him to LauraLynn for his final few hours or days; as in the last year-and-a-half or so of his short life it had become a home from home. But Kevin never did what we expected.
We still cherish the fact that after his death in hospital we could bring Kevin to LauraLynn and rest with him for one last night in the butterfly room. A room we dared not think about in life; but cherished in death.
Children's Hospice Week 2016 is an awareness-raising and fundraising week for children with life-limiting conditions, and for the palliative care services that support them. It's estimated that almost 4000 children in Ireland are currently living with a life-limiting condition and that on average 1,800 children currently have active palliative care requirements. Some 350 children die in Ireland each year from a life limiting condition.