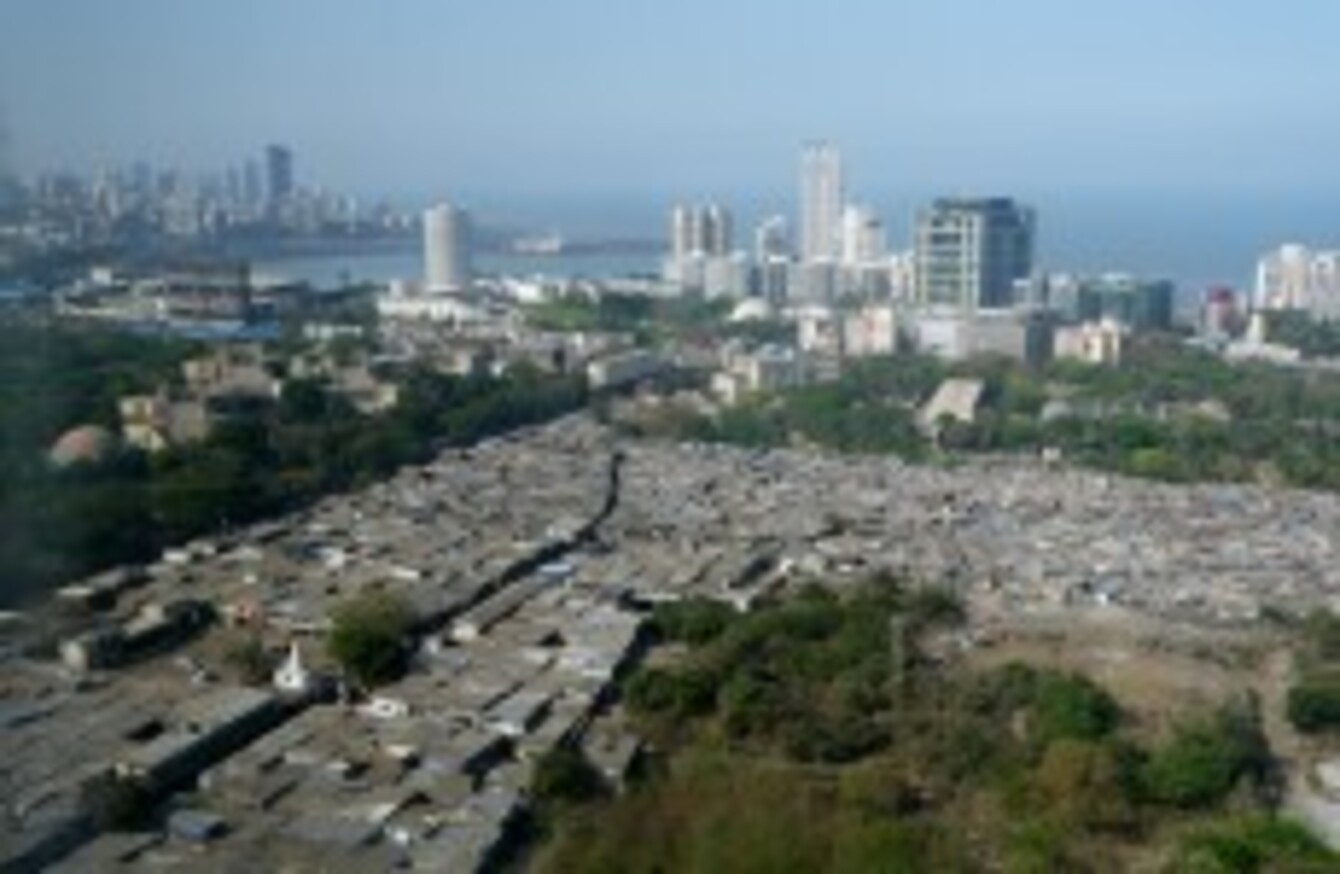 View from the Four Seasons Hotel, Mumbai, India.
Image: Brian O'Connor
View from the Four Seasons Hotel, Mumbai, India.
Image: Brian O'Connor
INDIA HAS BEEN in the news for the wrong reasons all too often in recent months. A couple of weeks ago, a building on the outskirts of Mumbai collapsed, killing 75 people, due to poor construction. Earlier, there was an article on an Indian villager who killed four women and five girls with an axe, followed by an article on how the recent high-profile rape cases in India are threatening the Indian tourism business.
Some of these stories are truly horrific, most notably the case of the 23-year-old student who was gang-raped on a New Delhi bus and died from her injuries – which was soon followed up by the alleged gang-rape of a Swiss woman and the story of a female British tourist jumping from her hotel balcony to escape what she believed was about to be a sexual assault.
All of these stories are upsetting and portray India in a negative light. It makes one wonder whether India deserves such unfavourable attention when it has a population of 1.2 billion, making it the largest democracy in the world. Those who are unfamiliar with the country must wonder if the real India is being represented in these stories.
A society of contradictions
I travelled to India for my first time three weeks ago for a one-week business trip. Before I went, I was well aware of the New Delhi student case and I was curious to see first-hand if Indian women were truly in a more vulnerable position than men. What I saw appalled me. I very quickly realised that it is not just women that are looked down upon but also the poor. I knew India had high levels of poverty before I left and I also wondered why – as the country has 6-8 per cent economic growth and is defining what a developing country is. India wants to be the next superpower but it appears more interested in how other countries view it than in taking care of its own people and carefully investing in the country.
The impression I got from my visit to India was that it is very chaotic, generally unclean, and has a culture where people show great respect to each other on their own level and to visitors – yet do not afford the same respect for those more vulnerable in their society.
One of the highest rates of road deaths in the world
The chaos is most notable on arrival due to the fact that traffic laws are essentially non-existent. One will only find traffic lights in the main cities (not that they are adhered to much). The majority of four-way junctions do not have traffic lights and instead cars approach the junction, while beeping their horns, in the hope that they can get through with enough attention on them while avoiding a crash. This is truly "incredible India" as it somehow works for them, all four lanes move and on my own trip I actually did not witness any crashes. What is more disappointing to see, though, are the lack of seat belts in cars and people wearing helmets on motorbikes, which unsurprisingly has lead to India having one of the highest rates of road deaths in the world.
If the lack of helmets was not bad enough, people then sit on the motorbikes in such ridiculous fashion that any knock will leave them in grave danger. Women do not sit with their legs apart on the bike, straddling the driver, but rather with two legs to one side while holding on to a small bar on the back. How they hold on while darting in and out of traffic is "incredible". There are small tuck-tuck taxis filled with up to eight people where they are literally hanging on to the side of the vehicle. Most disturbingly I even witnessed a family on a motorbike, with the lady sitting to the side, a child between her and the driver and a child sitting in front of the driver.
Poverty is pervasive and unavoidable
You cannot escape the general uncleanliness when you are there. Sanitation is not up to Western standards unless you are staying in a five star hotel. I was fortunate enough to stay in the Four Seasons in Mumbai for the last two nights of my trip, a truly magnificent hotel. I even paid more for the ocean view room. When I opened my window, though, right in front of me was a massive slum. The poverty people endure is pervasive and unavoidable. Once you leave the Four Seasons you are again exposed to the polluted state that I witnessed while in the state of Gujarat.
One misconception that I had before I went was that the slums were the worst place to live. The slums are a five star hotel compared to the living conditions of those surviving on the street, and I saw hundreds of them. I was also fortunate enough to go on a guided tour of the Dharavi slum while there, something I would highly recommend. Dharavi is a city within a city. Residents work, socialise and live there which leads to an amazing sense of community within the slum. The people on the street, however, are forced to live in makeshift tents with no running water facilities and they are the ones in society who suffer the most, after being born into a caste that they cannot escape.
Those on the streets are ignored by their own people, they are the untouchables of society and it is evident that they are looked down upon by their own people. It made we wonder why the Western world should help out a country with such poverty when the government refuse to take care of its own people first? India struck me as a country where people are forced to take care of themselves and let the most vulnerable and disadvantaged fend for themselves.
#Open journalism No news is bad news Support The Journal

Your contributions will help us continue to deliver the stories that are important to you

Support us now
The people are friendly and family-oriented
There is plenty of wealth in India. It is a country advancing at an incredibly fast rate. The people that I interacted with were extremely friendly and had a wonderful sense of family orientation. They have so many qualities within their religions that other religions should be striving for, notably their acceptance of other faiths within the country. But India is a country of contradictions: starvation, poverty, homelessness, wealth and filth all live side by side. It's a country where I witnessed situations that I thought I would have to wait until I toured a true 'Third World' country where it is reported about people suffering from starvation and lack of water.
I believe that India's status as a democracy is the only reason that our media do not cover enough of the atrocities that happen there,  although that is beginning to change.
India trades with the West and both sides make money, but none of that money makes it to the most vulnerable in society. It made me wonder whether India truly should be allowed to call itself a democracy when its government is clearly not acting on behalf of its people. There is no concern for health and safety, there are serious issues with disrespect of women and the poor of society, no concern for those in poverty, and corruption is rife within the country.
India truly is an "incredible" country; I'm just not sure how much of that "incredible" tag is positive – or whether the face of the world's largest democracy is actually the world's largest smoke screen.
Brian O'Connor is a pharmaceutical professional who works for one of the world's largest multinational pharmaceutical companies. He is based in Basel, Switzerland.