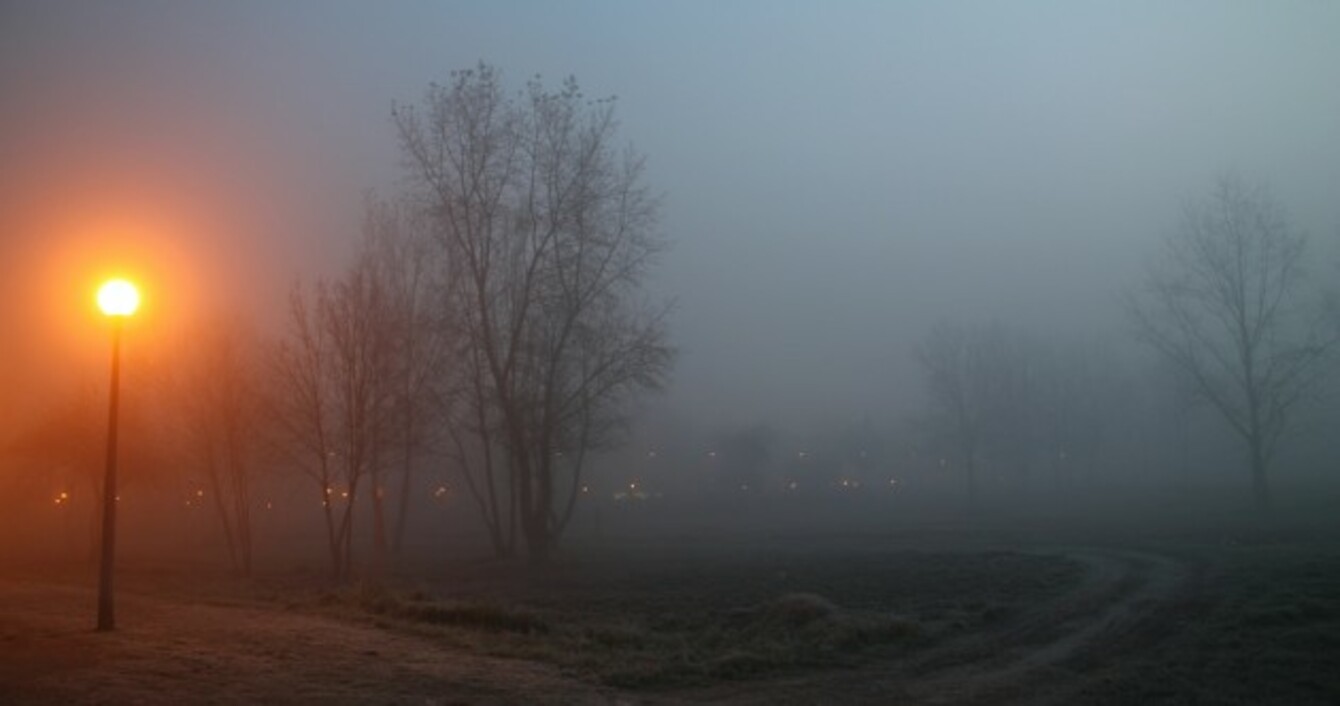 Image: Shutterstock/zlatkozalec
Image: Shutterstock/zlatkozalec
THE SEASONS ARE changing, days are getting shorter, the darkness enfolds us as we move closer to winter. No longer does the light come into our eyes at 5am and wake us.
Most mornings we stay sleepy, or feel like our sleep was rudely interrupted by the alarm clock. Why, if the actual number of hours in the day has not changed, do we feel heavier, slower and more lethargic as we move towards the shortest days of the year?
It takes more energy to do what we normally do, when it is dark.
We thrive in the light, like plants, we move towards light and find our spirits raised, our thoughts upbeat and our body lighter in itself. We eat lighter food, stay up later, and manage to pack more activities into our week.
A Japanese study showed that we even release photons of light into the atmosphere. When we feel happy, we feel lighter, and when there is less of it outside of us, the best thing we can do is create more of it on the inside.
If we see ourselves as beings of light, and the light inside of us symbolic of our health, then we can work towards becoming brighter during the dark winter months. We can deliberately choose to do things that light us up, we can take active steps to look after our inner light, so that the darkness stays on the outside.
Here are a few things you can do to help you through the darkest days of the year.
1. Meditation
In a quiet space where you won't be disturbed, visualise your inner light. See it as a candle, as a fire, or as a light bulb, whatever resonates with you. Breathe with your inner light, then breathe into it, give it the attention it needs to become stronger, to grow brighter inside you.
Perhaps there is something weighing on you, something you need to do, as you breathe more life into your inner light, ask yourself what you can do to keep your inner light burning even brighter. Then do it.
2. Sleep more
We were made to hibernate in winter, don't be upset with yourself if you have to take a nap, or bundle yourself into bed earlier than your usual bedtime. Give yourself the luxury of proper, healthy rest, instead of resting then wrecking it because you are feeling guilty about it.
3. Lighten up your world
Anything that lifts you, lightens you up, do more of that. Wear brighter clothes, put on vibrant music, choose a new perfume that lifts you. Sing in the shower. Switch off the news and watch a box set of your favourite TV show. Buy yourself flowers. You deserve it.
4. Watch what you are eating
Your body needs comfort food in winter, but you don't need to overload on the carbs. Too much sugar, wheat and caffeine can make your body heavy and slow; soups, herbal teas, adding a pinch or two of hot spice to a meal will keep your fires burning brighter and keep your body light.
5. Do things that you love
Meet friends that make you laugh, go to the movies, book that concert you were thinking of going to. It might seem like an effort, but once you're there you'll have fun, you'll light up, and your renewed light will carry itself over for a few days.
6. Book a session
Energy healing is working with light, whether it's Quantum Touch, Reiki or Reflexology, all energy healing modalities bring more light into the body. You will feel refreshed, lighter in yourself and better able to get through the weeks and months. It's good for your immune system too.
7. Don't be afraid to say no
You will have less energy to work with in the dark months ahead so you are allowed to be more picky as to what you spend it on.
Not going out with the gang after work could be just the thing you need to do to give you enough energy to go to that party on the weekend. And not going to the gym is okay too. Just don't lay on the heavy guilt trip! Your body does need to rest too.
You've got to look after yourself, nobody else can do it. If you do the meditation I suggest above on a regular basis you will see what lights you up and what does not.
Abby Wynne's new book, How to Be Well, will be published by Hay House in Spring 2016. 
Got any of your own tips you want to share? Tell us in the comments section below.