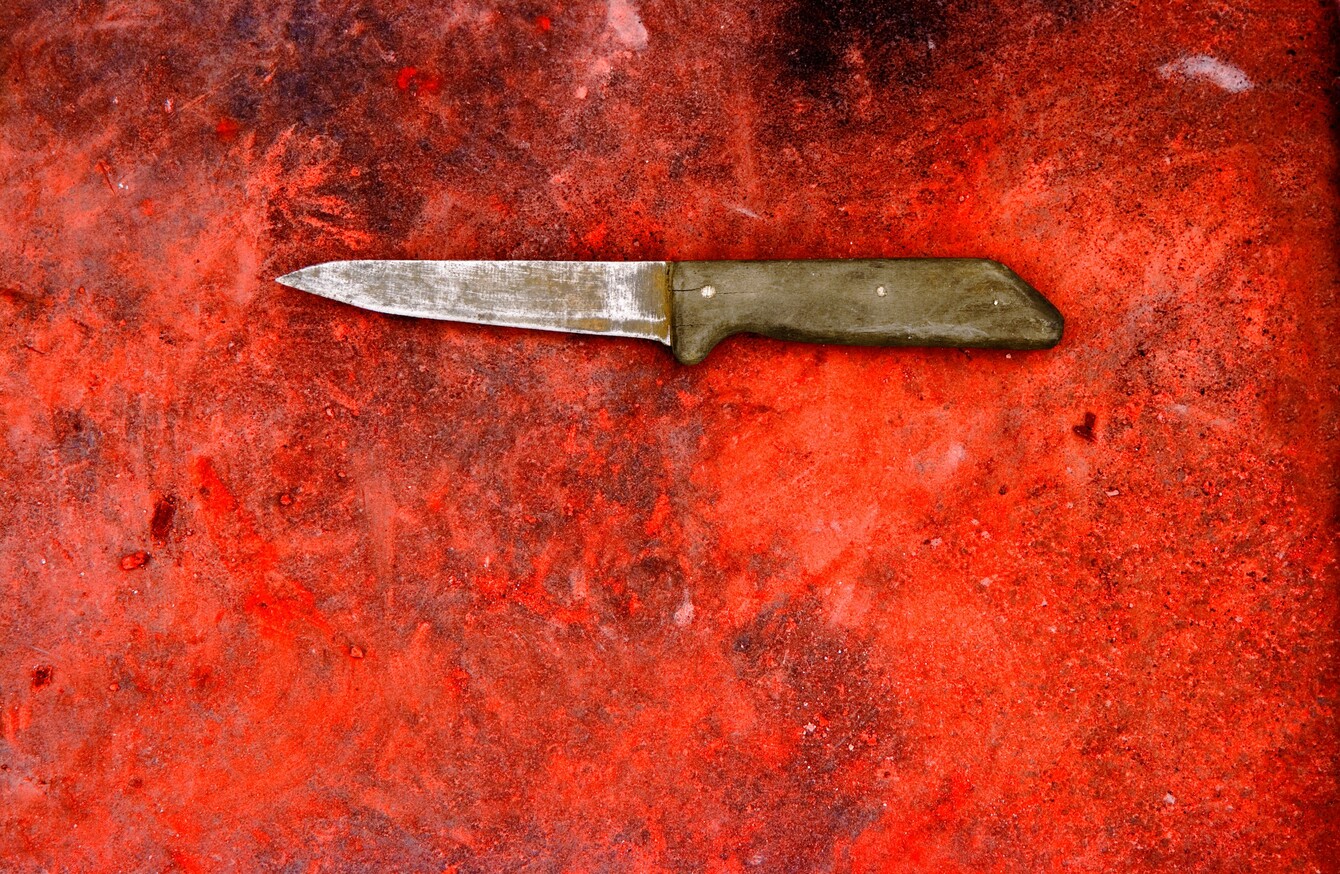 Image: Shutterstock/Andrei Nekrassov
Image: Shutterstock/Andrei Nekrassov
DINAH NYORSOK, IN her own words, was born into and belongs to the community of Kitale in the west of Kenya.
"But," she says, "unlike the majority of girls as I was growing up, I was lucky. Instead of being forced to have female genital mutilation (FGM) and enter into early marriage, my parents gave me an education."
That sentence makes the parental decision sound straightforward, painless, unagonised. Not so.
"It came at a cost. My parents' decision was so radical and against tradition, that when my father took this stance, his own family excluded him. We were mocked and bullied by other girls. It was very hard, but we believed it was the right thing to do."
Wanting more for their child 
Dinah's father, a primary schoolteacher, and her mother wanted more for their daughters than a customary circumcision which would at a cut, a clitorectomy, a labial excision, turn them from children to women and immediately available for marriage. It is their tradition. And that marriage would bring a dowry, a bride price, from the husband-to-be. A child would become the wife to an older man.
Dinah's parents' decision offered her freedom from this age-old pattern. And a future where "because of going to school I became interested in women's rights and had the opportunity to work for ActionAid and become a programme manager there. And if girls aren't given the opportunity to find out about life outside of the community, then how do they know that another life is out there?
"A large part of my job is to mobilise, to go out to enlighten girls about their rights, about the FGM laws and how they can come together to fight it. My passion is helping other women.
"There are many challenges to my work, especially changing the attitudes of men, but I have seen real progress in my country. In Kongelai, for example, half an hour from where I live, we have seen more and more women joining efforts to fight against FGM and early child marriage. This is because of the ActionAid-supported women's network there which has carried out training on female genital mutilation, targeting old men and young boys and girls."
Making it illegal 
But it is an arduous road to bring such enlightenment. Female genital mutilation still carries cultural significance in 28 west, central and east African countries even though it has been declared illegal by the parliaments of 24 of them, including Kenya's where the practice ranges from not at all in some tribes up to around 96% in others whether they be Christian, Muslim or Animist.
So what to the western mind is a barbarity, is across central Africa (and to a much lesser extent in a couple of Middle Eastern countries) a cultural rite.
It grows from an age old belief that the untamed sexuality of women must be contained by the removal of the source of their pleasure.
It would seem doubtless that this is a male construct, underscored as it is with a belief among some that it aids cleanliness, but in societies that are intrinsically paternalistic it is accepted as deeply by most women as by their men. It is the mothers and grandmothers who repress the memory of their own fear and pain to impose FGM on the next generation. Experienced circumcisers, sometimes known as cutters, are hired by families or communities to carry out this rite of passage.
Experienced they may be, but health professionals they are not, leaving behind them, as well as a decrease or loss of sexual sensation, potential future problems such as haemorrhage, infection and failure of the wound to heal, shock from severe pain and bleeding, surgical mishap, tetanus, transmission of HIV at even, at worst, death.
Complications - painful intercourse, incontinence and infertility 
Extreme forms of mutilation can lead to difficult and complicated childbirth, difficulties in menstruation, painful intercourse, incontinence, infertility, psychological trauma, constant pain around the genital area and cysts.
The Abakuria people straddle the Kenya/Tanzania border close to the shores of Lake Victoria. December of alternate years is the Kenyan clans' chosen time for the circumcision of both boys and girls. According to Merida Omahe of a woman's non-governmental organisation on the Kenyan side, the 2014 ceremony saw 500 to 800 circumcisions a day.
"We tried to keep our own records, and the numbers were alarming. We recorded 6,500 cases in three sub-districts," she says, adding that the increase in numbers was because girls who had undergone alternative rites or gone to rescue centres in preceding years were purposely targeted. Then children were in their early to mid-teens.
The community celebrated, and the blood of bulls and other animals killed for the feast soaked into the red dust of the village as the pubescent boys and girls who had undergone the practice were led back home by fellow villagers amidst singing and dancing as money was pinned on to their shukas, one-piece coloured sheets tied around them to let their blood too drip freely to the ground. They now became adults, ready for marriage outside their own age set.
The pressure to conform is compelling.
In Kuria, an uncut woman lives under a number of astonishing restrictions to remind her of her lower status. She is not allowed to open or close the main gate of her family's compound. She cannot pick vegetables from the communal garden lest she makes them wilt and die.
She is restricted from using the communal well, because she may cause it to dry up. If there is a wedding in the family, she is not allowed to eat with the 'grown-ups' and must wait for her food to be given to her by children. She is ridiculed by children and adults alike.
But In Kuria as elsewhere across this vast continental stretch the fight to end the practice is strengthening. Kenya's Nation newspaper reported in December 2014 that more than 800 girls in Kuria and neighbouring Kisii had fled their homes to avoid the procedure, living for a time in church and other premises under 24-hour protection.
The fight against the procedure 
Many local and international non-governmental organisations are helping the fight against the procedure. They need the support of the girls who increasingly through attending school see for themselves a future beyond early marriage and the cut that proves their virginity and promises ongoing fidelity through reduced libido.
They also need the support of parents who allow them stay in school and see this, added to new constructs of initiation rites that do not involve mutilation, as a way towards a new culture. And they need more courageous politicians who do not just pass laws but also encourage their implementation.
Simon Wankuru, civic rights programme officer at ActionAid's Kuria office, says that politicians too have failed to play their part in reducing FGM. "I think politicians do not speak up against FGM because the elders are for it, and these older people are the ones who influence voting patterns."
Organisations like Action Aid are banking on education as the path forward.
They have programmes which include girls' forums in public primary schools, where girls are educated about their rights. "So far, we have distributed the anti-FGM Act, the Education Act and the Constitution to them," says Simon.
They hold regular seminars, in which they learn how to protect themselves from forced FGM.
"Changing culture cannot happen overnight, but we are making substantial progress. Our focus now is education. If we profile the success of those who refused the cut, one day this generation of role models will be the decision makers. Then we will see the real change happening," Simon says optimistically.
ActionAid Ireland, through its Irish Aid-sponsored women's rights programmes campaigns against FGM in Kenya and is now beginning to educate on the issue at home with help from an EU Action Grant through which it will partner with AkiDwA, the Irish-based network for African women, to help keep vulnerable girls living in Ireland safe from FGM.
Rodney Rice is Chairman of ActionAid Ireland. Rodney has reported a number of times on FGM in RTE Radio 1's Worlds Apart programme between 1985 and 2009.