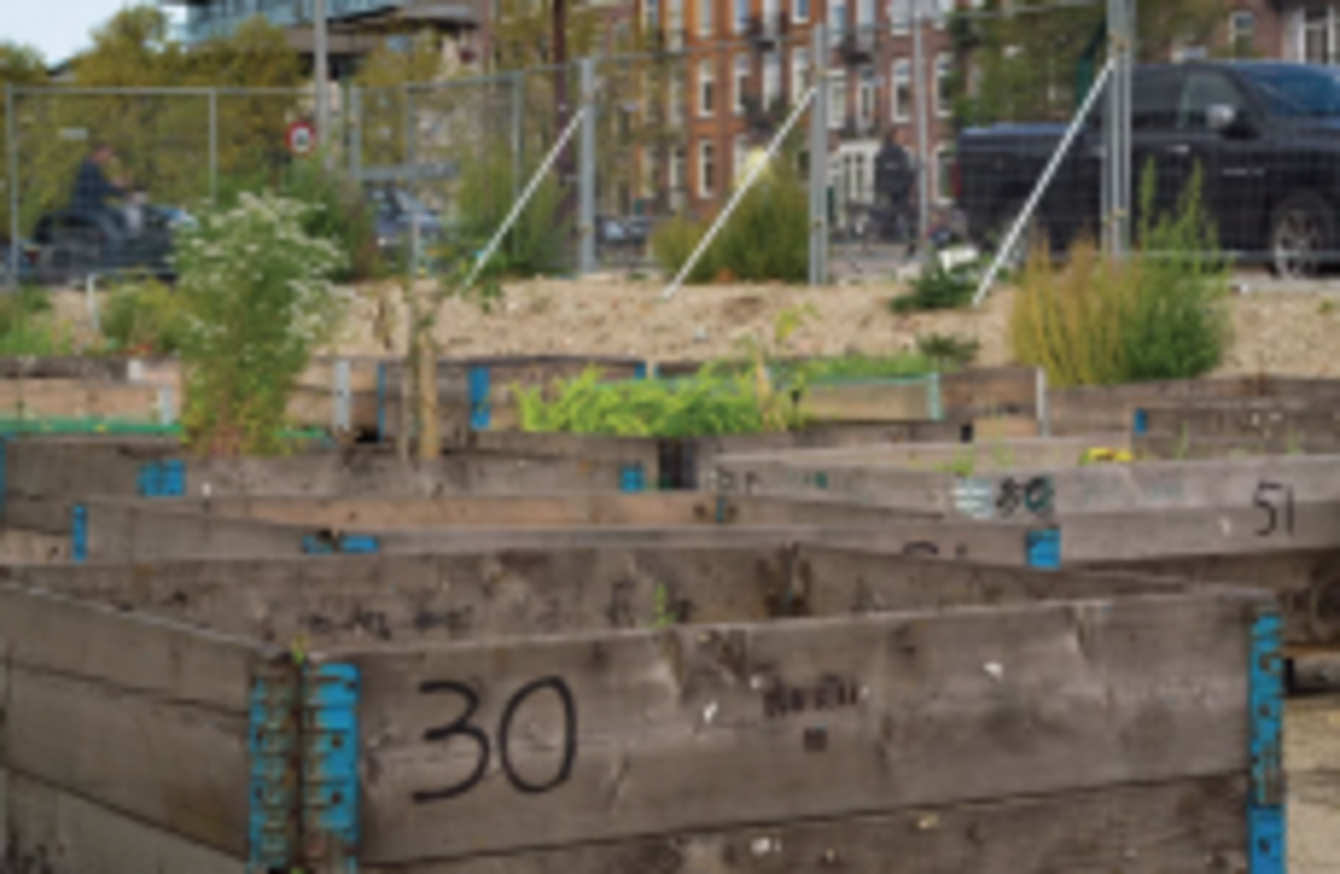 I BOUGHT A pork steak in a supermarket for the Sunday roast last weekend (we're partial to a pork steak in our house) and as I went to cut it out of its packaging, I noticed that the cooking instructions specified that it is supposed to be cooked IN the packaging.
Now, I found this a little strange – so, ok I can see the point in cooking a pork steak in some form of a parcel, to retain the lovely juices. But this packaging was plastic – what kind of witchcraft allows plastic to be exposed to 180 degrees of oven heat and not either (a) completely melt or (b) leach some nasty chemicals on the lovely pork steak? Cue some typically angst-ridden moments for me as I deliberated over whether I should play ball and cook it in the packaging, or do the rebellious thing and take it out before cooking.
We were talking about this in the office today, and so apparently this is a thing now – meat coming in a sort of vaccum pack that can be put straight in the oven. There are, I am reliably informed, brands of raw chicken which come with this type of packaging – and of course you can see how people who don't like handling raw meat (particularly chicken) could find this appealing. There was a part of me, however, that found the whole thing a little worrying, and I couldn't really put my finger on why.
Becoming more intimate with food
Let me digress for a moment. There's a very clever rooftop growing project at Belvedere College where students are growing their own veg and micro-greens in an indoor greenhouse on the roof of the school and selling them to local restaurants. The twist is that many of the veg plants are grown aquaponically – that is, without soil, using live fish and their poo to provide the nutrients to fertilise the plants. It's part living classroom, and part hipster micro-enterprise.
In a must-watch talk on You Tube one of the students, Thomas Arnold, talks about how the project has helped them to become more 'intimate' with their food – I thought that was a really interesting word to describe how food growing helps us to get under the bonnet and take a good look at what food is all about. In GIY, we call it food 'empathy' – but food intimacy is just as good (or perhaps better).
So then it struck me why the pork steak packaging thing really bothered me so much – tortured soul that I am – it's because it's such a good example of pretty much the opposite of food intimacy. It's part of a continuing and inexplicable trend of society becoming more and more removed from (and less intimate with) the food that sustains it. And this is where we end up – God forbid we'd actually handle the raw meat with you know our actual hands before it's cooked.
I should point out that the pork steak was good (damn good) and I am sure the Health & Safety police think the packaging is one giant step forward for mankind. But somehow, the fish poo and microgreens at Belvedere excite me far more.
Check out Belvedere Farm and watch the video here:

Things to Do This Week – Get Ready for Carrots
Carrots are fussy blighters and need a deep, fertile soil. Think about the length of a decent carrot and ask yourself the question – are these seeds going to be able to push down in to my soil and turn in to a nice, long carrot? If it's heavy and stony, they probably wont. So ideally, the soil should be in decent nick up to a spades depth.
It's traditional to dig the bed in the autumn in preparation for the following spring, but I never get around to this. Instead I turn the soil in the carrot bed over with a fork about a month before sowing – so around now is good for me, since I will usually sow my main crop carrots by the end of May.
Then about two weeks before sowing, I will get in there and get the bed ready for those tiny seeds – breaking up the larger clods of soil, raking the soil to a fine tilth and adding a general purpose organic fertilizer. Don't add fresh manure or compost as carrots should not be grown on land that has been manured in the past year.
Recipe of the Week – Grilled Asparagus with Olive Oil, Lemon and Parmesan
Asparagus is in season again and this recipe from our old mucker Jamie Oliver is a really simple way to cook them – and with a great ingredient like this, you really don't need to tart it up.
Ingredients:
800g asparagus, washed and woody ends chopped off
Lemon juice
Olive Oil
Parmesan cheese
Salt and Pepper to taste
Directions:
Heat a large griddle pan and dry-griddle the asparagus spears on both sides until nicely marked. As soon as they're ready, put them on to four plates and dress with a good squeeze of lemon juice and three times as much olive oil. Season with sea salt and freshly ground black pepper to taste, then take a block of Parmesan to the table and either grate or shave some over the asparagus.
Tip of the Week – Disinfectant garlic spray recipe
Here's a really useful recipe for a disinfectant, anti-fungal garlic spray which prevents pests from landing on plants (they don't like the smell of garlic) and enhances plant vigour. It can be used to spray tomatoes, pumpkins, courgettes, basil etc, and even on brassicas to guard against cabbage white butterfly. Spray once a week approx by putting the liquid in a spray bottle. Bear in mind that the spray will leave a slight tinge of garlic on plants – not a problem if you like the taste of garlic obviously, but avoid using on plants that are going to be harvested within a week if you don't. Do not use on cut and come again (CCA) vegetables.
Ingredients:
3 cloves garlic crushed
One teaspoon liquid soap (hand soap or washing up liquid, preferably something non-toxic like Ecover)
1 tablespoon vegetable oil
1 litre water
Directions:
Add garlic to the oil and soak overnight. Strain mixture and add to the water and soap. Shake well
Apply liberally!
Give Peas a Chance at Work
With our friends in Cully & Sully, we're looking for 500 workplaces to take part in our 'al desko' food growing challenge by growing peas on their desk at work. Sign up today for a free Give Peas a Chance growing kit for you and up to five colleagues. Each week we will be picking our favourite growers to win cool GIY prizes and the top prize is worth €5,000 including a €3,000 garden which you can donate to your local community. Sign up at www.cullyandsully.com/ourgarden.
GIY's vision is for a healthier, more connected and more sustainable world where people grow some of their own food. Each year we inspire and support over 65,000 people and 1,500 community food-growing groups and projects around Ireland, and run food-growing campaigns, events and publications. www.giyireland.com
Michael Kelly is a freelance journalist, author of 'GROW COOK EAT' and founder of GIY.