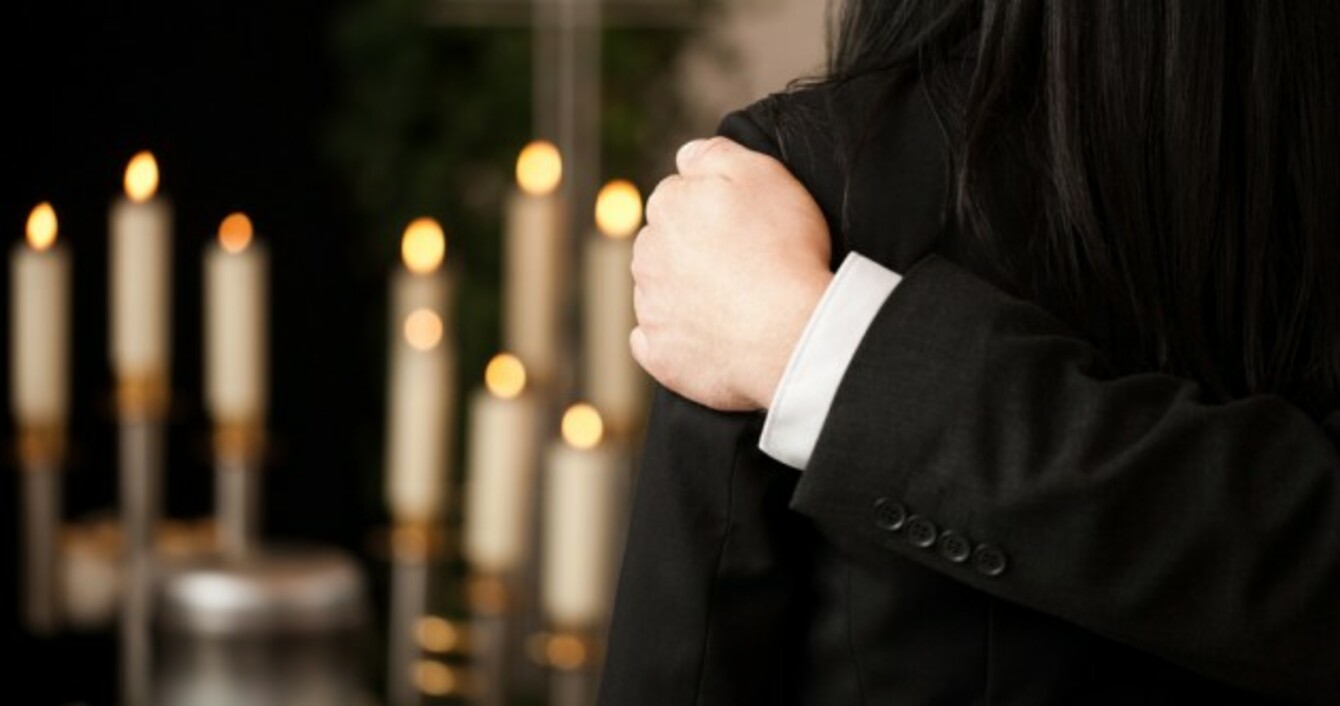 THE PHONE RINGS at 4.12am. I answer it trying to sound as composed as possible. The caller tells me their mother has died at home and the doctor is on her way.
Action stations and 35 minutes later I am in their house, consoling them, explaining how things will happen in the coming four days; these will be some of the most difficult days in their lives.
On arriving at the office, I organise the post, make essential phone calls and prepare the hearse for a 10am mass. We need payments for the clergy, musicians, church sacristan and cemetery caretaker, the men opening and closing the grave. Also, it may rain so we need umbrellas and the microphone system, not to mention the managing of the wreaths.
We return just before lunchtime and I meet the family from this morning, make the arrangements, choose the coffin and they give me the clothing. At 5pm we are to bring that lady home until tomorrow evening, when the reposing will take place at the funeral home followed by removal to church.
At 2pm I have an appointment with a local man who wishes to put his own funeral choices on file. He leaves with peace of mind, an estimated price and details for his next-of-kin and solicitor.
Next I need to sit at my desk for an hour and make a number of supplier payments through online banking, then take a coffin delivery, have a quick bite to eat, meet two individual families who wish to collect their funeral accounts and then prepare for this evening's removal from 6.30pm to 8pm.
It's a terribly unpredictable career choice, which I grew up with and take little notice of, and the business model makes no sense. What other business would give the client thousands of euro of unsecured credit and carry extraordinary debt on an ongoing basis?
You need tremendous patience and understanding, providing empathy while remaining composed and still giving clear direction. A funeral director is also a counsellor, dealing with grief and people at their lowest and most emotional state.
In today's world we attempt to bring respect and dignity to the deceased, consolation and closure to the bereaved, while maintaining professionalism and transparency in all our dealings.
Occasionally, tears come to our eyes too, and tragic situations affect us. Genuinely spoken words at a funeral service can break your heart, however, we must remain clearly focused and in control. The bereaved chose the funeral director to carry them through this difficult time and we will give it our very best efforts always.
I do enjoy being a funeral director and despite the daily difficulties, the rewarding point is the tremendous sense of satisfaction and achievement when a family member comes to you after the funeral, shakes your hand and expresses heartfelt gratitude for your assistance.
I guess when you see death so much and deal with it regularly, it doesn't necessarily desensitise you, but reinforces one simple thought – live every day, for who knows what tomorrow may bring.
Graham Gleasure is the spokesperson for the Irish Association of Funeral Directors.