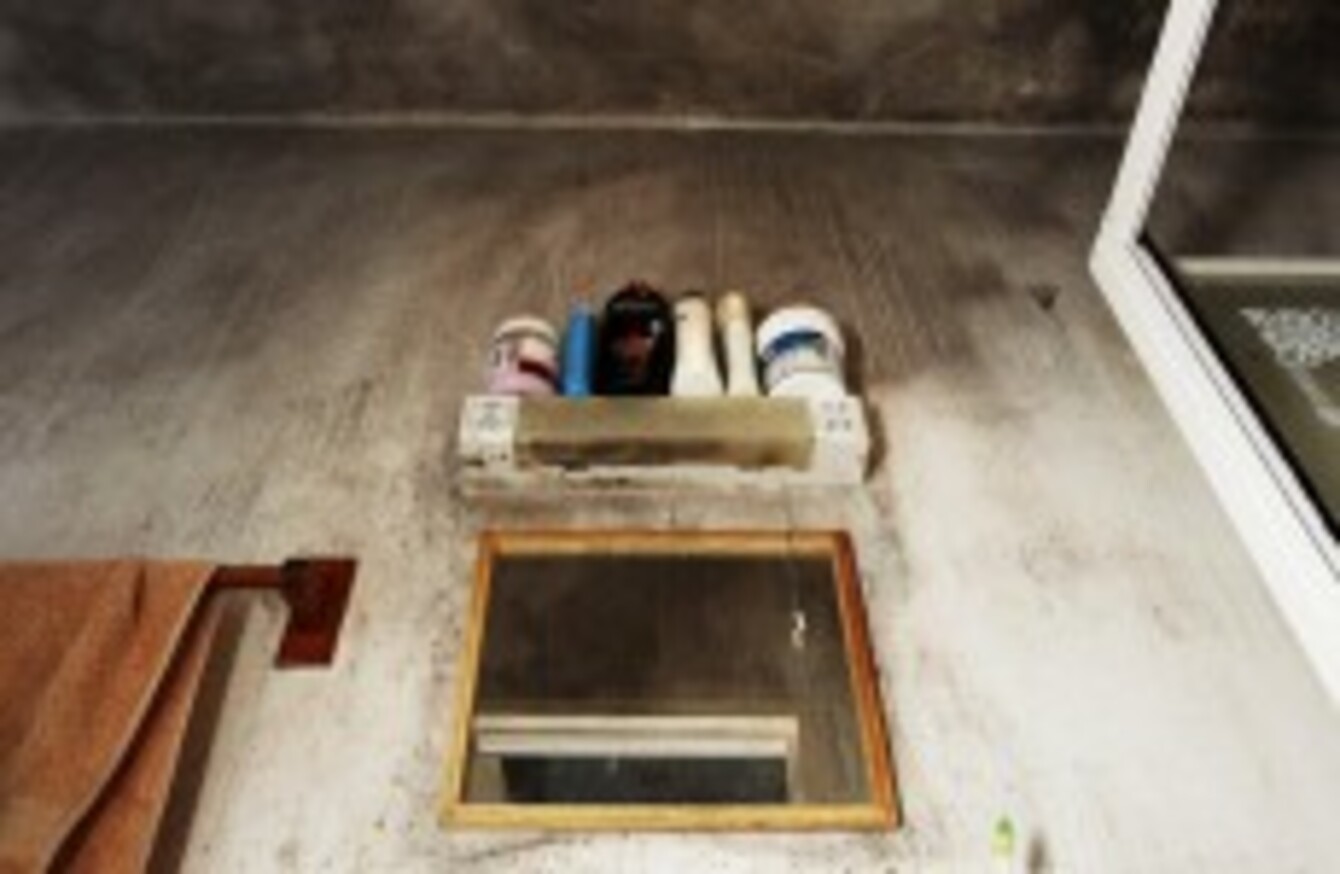 Image: Threshold
Image: Threshold
PICTURE THIS: A kitchen with mould spreading up the walls and faulty electrics dangling from the roof.
A bathroom with badly-fitted tiles cracking and slipping from their settings – dislodged by the constant damp. A bedroom so poorly insulated that, twice in recent months, its occupants – young children – have been treated for respiratory illnesses.
Desperation
And a couple at their wits end, desperate to move their family to a better home, but with no realistic prospect of doing so. This is my reality; this is my home.
Three years ago, my wife and I rented an apartment. Like most people, we were delighted at the thought of settling into our new home.  When we viewed it first, sunlight poured through the windows; fresh paint gleamed on the walls; and water, electricity and heating functioned perfectly at the flick of a switch.
A few weeks later, our nightmare began.
First, we noticed a small patch of damp appearing through the fresh paint on the kitchen wall.  Within days, it had spread so it covered almost one-third of the entire surface. We called our landlord and he dismissed it as a temporary problem that would disappear when the weather improved.  It didn't.
Four small children
Next, the electrical fittings in our bedrooms and kitchen began to play up. We have four small children, so we live in fear of electrical faults. We called our landlord immediately, and asked him to fix this issue. He didn't. Now, it has gotten so bad that one room in the house is without any electricity at all.
The first time there was heavy rain, a leak sprung up in our hall.  Since then, it has gotten steadily worse.  When it rains now for more than a day at a time, a puddle of water appears on the floor. Again, our landlord does nothing.
Earlier this year, our five-year-old got a nasty cough. Within days, his brother and sisters had picked it up.  When we brought them to the doctor, he said it was because of constant exposure to damp.  In the past month, they've all been sick again – and, again, it's because of the damp.
Why, you may ask, have we not moved out?  Why on earth would we stay where we are, rather than do everything in our power to give our children the type of home they deserve?
We have no options
The simple answer is: we have no choice.  The apartment where we live now is all that we can afford.
I lost my job in the recession, and my wife has always worked in the home. When I found myself unemployed, we became dependent on Rent Supplement to cover our rent.  That was four years ago. Since then – and particularly since we moved to our current place – we have watched in despair as rents have climbed steadily upwards and quality homes have become impossible to find.
In the past year, we've become increasingly desperate. We've viewed other properties, but we're competing with professionals whose income is more than double ours.  The apartments we see are snapped up before we can even begin to imagine the comfort of living in them.
#Open journalism No news is bad news Support The Journal

Your contributions will help us continue to deliver the stories that are important to you

Support us now
Recently, we decided to give the housing charity Threshold a call. The housing advisor we've been dealing with has told us there are laws setting out the standards that landlords must comply with when renting out a home.
Landlord in breach
Our landlord – clearly – is in breach of these laws. It's not legal to rent a property where there are fire hazards, leaks, dampness and mould.  And it's not legal to refuse to carry out necessary repairs.
Threshold is now helping us to ensure our landlord faces up to his responsibilities.
We know we're not alone: last year, Threshold helped nearly 2,000 people in a similar situation.  However, for the time being, we're stuck.  Unless demand for rented properties suddenly drops, or the Government increases Rent Supplement levels, we have no other choice but to call this shoddy apartment home.
The author of this piece chose to remain anonymous. Threshold, the national housing charity, published its annual report for 2012 today. Further information is available at www.threshold.ie.