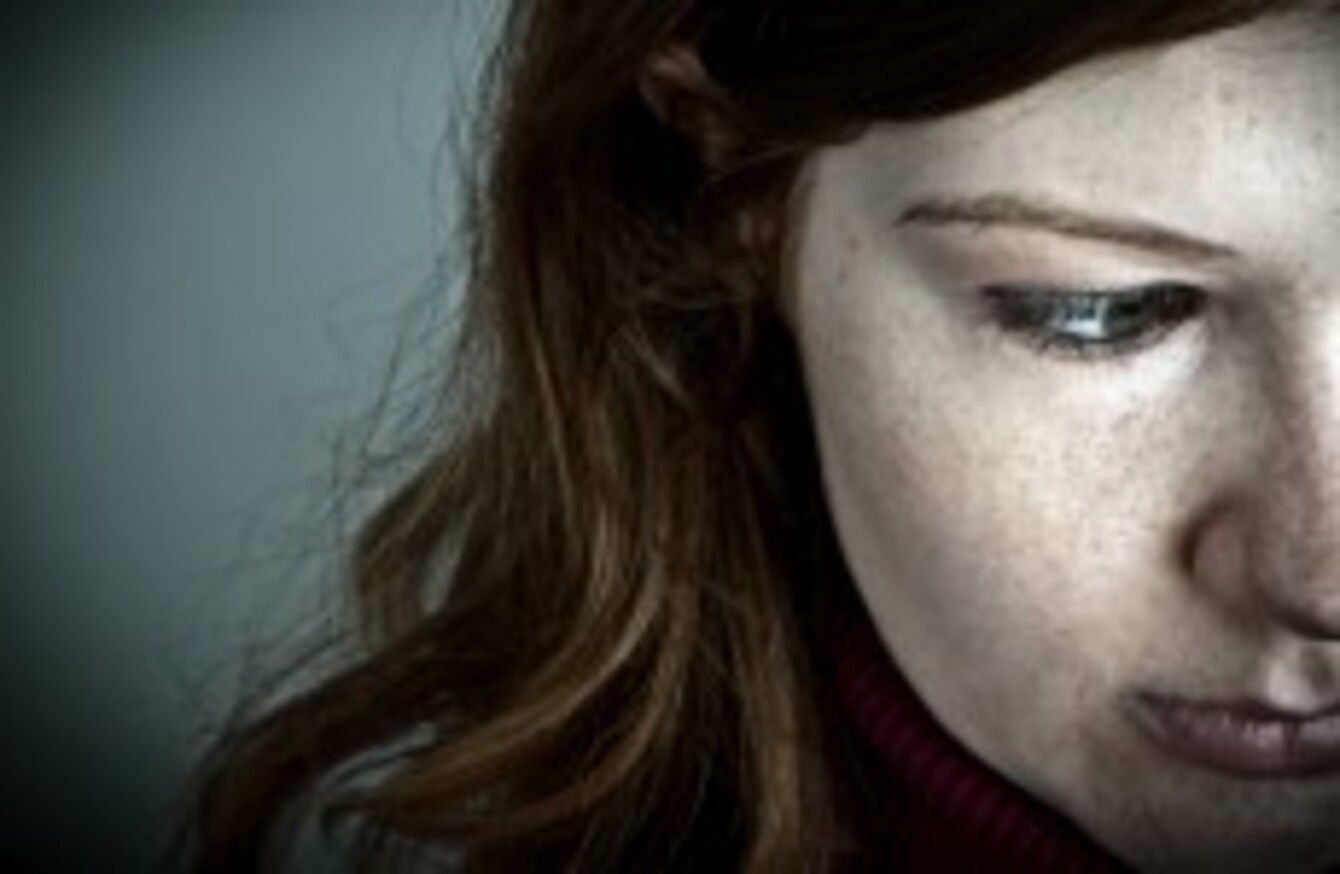 Image: Shutterstock/Rynio Productions
Image: Shutterstock/Rynio Productions
I SAW A young man in my outpatient department recently, smartly dressed because he had just returned from a job interview.
A year ago, he was hearing the voices of children who once bullied him at school. He believed he was being framed for cybercrime and that there were digital cameras monitoring him everywhere through light fixtures. He felt frightened and isolated but he was brave and he sought the right help. But if you had seen him in my clinic last month, you wouldn't have guessed he had ever been unwell – he even got the job.
The stigma attached to psychosis 
Perhaps this young man was lucky. The extremes of living with schizophrenia are an immediate recovery on one hand and an enduring disability on the other. Most individuals sit somewhere on the spectrum in between.
As a society, it is still an illness we have difficulty acknowledging. Celebrities are happy to talk about their battles with depression or bipolar disorder (and rightly so) but rarely do we hear someone famous discussing their experience of psychosis. Yet schizophrenia (the purest form of psychosis) is commoner than most people think.
One in 100 babies born will eventually develop the illness, usually between the ages of 15 and 40. It was fitting, therefore, that the World Health Organisation (WHO) gave last year's World Mental Health Day the theme of "living with schizophrenia".
Schizophrenia is not a 'split personality'
Contrary to what is still the popular belief, schizophrenia is not a "Jekyll and Hyde" split personality. Rather, it is a complex psychological illness in which an individual's thoughts and perceptions become detached from reality.
The four key psychotic features are hallucinations (hearing or seeing things that aren't there), delusions (fervently believing things that aren't true), negative symptoms (social withdrawal, speaking less and dropping out of work or education) and thought disorder (mixed-up thinking that makes communication very difficult).
Imagine feeling this isolated and vulnerable yet unable to convey your darkest fears.
Understanding schizophrenia
What causes schizophrenia? This 'million dollar question' has no clear answer. We work on the theory that, although certain factors make you vulnerable to schizophrenia, you will probably not develop it without key stressors.
Genetics makes you vulnerable, for example; certain genes seem to run in families where a few relatives have acquired schizophrenia, although there is no single specific gene. Key stressors include interpersonal conflict or street drugs, especially cannabis. Some studies have found that regularly using cannabis can increase your risk of developing schizophrenia six-fold and, as the cannabis available on our streets becomes ever more potent, this risk is likely to rise.
Can you recover from psychosis?
The key to recovery is early intervention. International best practice involves an assessment by a multidisciplinary psychiatric team – a psychiatrist, psychologist, nurse, occupational therapist, pharmacist and social worker.
Medication is important for targeting symptoms, but should be agreed fully with the individual so that their recovery goals are central. Real recovery involves CBT, structured rehabilitation courses, a good working relationship with the multidisciplinary team and the avoidance of illicit drugs.
A supportive family is often the best resource an individual with schizophrenia has, so it is not surprising carer information courses have a strong evidence base internationally.
#Open journalism No news is bad news Support The Journal

Your contributions will help us continue to deliver the stories that are important to you

Support us now
Schizophrenia and life expectancy 
The unfortunate truth – as highlighted recently by the WHO – is that individuals with schizophrenia have a reduced life expectancy of 10-25 years. Suicide accounts for only a fraction of this.
Heavy smoking is 2-6 times more common among people with schizophrenia. Obesity exists in 45-55%, diabetes in 10-15% and hypertension in 19-58%. Paradoxically, individuals with schizophrenia receive poorer medical care for their physical problems compared with the general population. Their physical conditions are frequently overshadowed by their schizophrenia and delayed diagnosis often prevents effective care.
Discrimination needs to be tackled
Widespread stigma is a key factor here. The inappropriate term "schizophrenic" continues to be used as though these individuals are somehow defined by their illness. In everyday life, they encounter discrimination regarding education, employment and housing. Their reduced life expectancy, according to a recent WHO document, is due to "a society socially and functionally biased towards the population living with severe mental disorder".
Moreover, "people with schizophrenia die earlier not because schizophrenia per se is fatal but rather because of the discrimination and lack of access to good health services". Stigma intensifies their battle.
Many people around the world are working hard to produce a real change in the lives of individuals with schizophrenia. The young man in my outpatient clinic is not unusual. The right approach can have 70% of individuals back at work within a year and 80% within two years. Such individuals have a lot to contribute to society. Perhaps we might learn something from them if we would only listen.
Dr Stephen McWilliams is a consultant psychiatrist and author. He is clinical lead of the Psychosis Programme at Saint John of God Hospital, Stillorgan, Co Dublin.
Useful websites and helplines: www.stjohnofgodhospital.ie / www.detect.ie / www.shineonline.ie
Aware 1890 303 302 (depression anxiety)

Pieta House 01 601 0000 or email mary@pieta.ie - (suicide, self-harm, bereavement)

Teen-Line Ireland 1800 833 634 (for ages 13 to 19)

Childline 1800 66 66 66 (for under 18s)