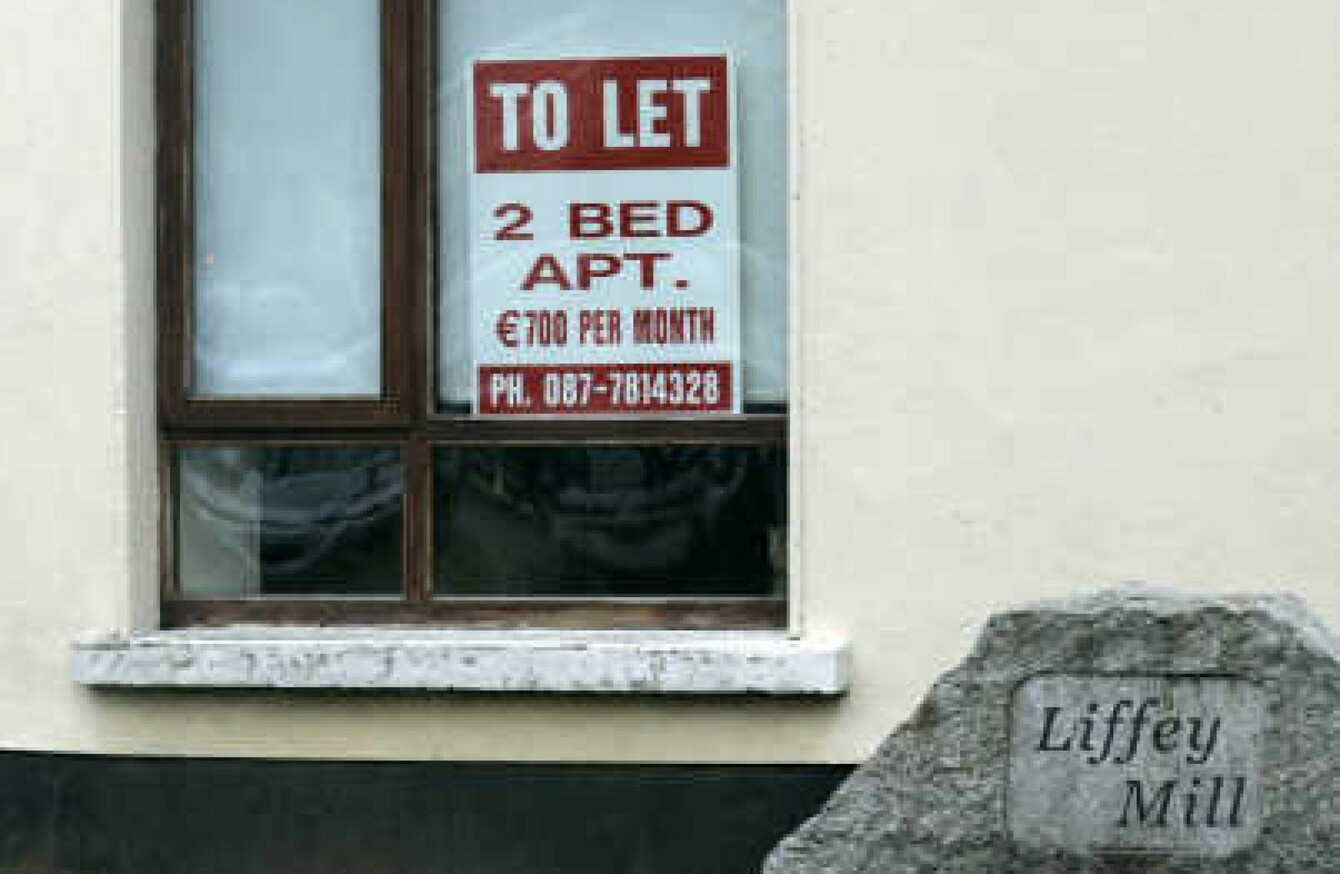 Image: rollingnews.ie
Image: rollingnews.ie
Last week, TheJournal.ie ran a piece on the difficulties students face trying to find accommodation. One student then shared her story from last year.
I STARTED LOOKING for accommodation five weeks late because I transferred colleges.
When I got the call telling me I got into DCU, I had about a day and a half to find accommodation.
I was an 18-year-old student from Donegal so anything sounded pretty good at the time.
I got a room in digs in Artane but being from 'the country', I didn't know how far away that was. I ended up walking a full hour to and from college each day and not being able to leave on gaps between classes. But that would have been ok if the accommodation hadn't been adequate.
The woman I was staying with told me her daughter was moving in and so she had to change my room to the attic. There was a bed but not much space, no table and a very tiny press where I stuffed my clothes. Being 5'9″, I couldn't even stand up straight in my 'room'.
But, I was just grateful I had somewhere to sleep.
Threatened
When I bought groceries for the week ahead, I was told – for the first time – I was not allowed to cook or even use her kitchen for any purpose. I was shocked and told my parents but carried on.
The following day, I was walking back from college and had planned to go out that night when I got a call from the woman saying she wanted to talk with me. When I walked up to the house, I could see an extra two cars outside.
The woman's sister and neighbour sat me down and started laying out a bunch of rules:
The price of €110 I was paying was to be increased to €170.
I could only shower when the woman said I could.
I was not allowed in the kitchen without the woman's permission.
I couldn't have any friends over.
I had to tell the woman when I was coming and going, including texting her my plans throughout the day.
I was not allowed to come home late.
If I didn't agree to all of this now, they told me I'd have to leave that day and pay them €170 as well.
I felt really threatened.
I started crying and went outside for air.
I rang my parents, told them the story and we made the decision to leave that week. However, I didn't feel comfortable sleeping there so I slept at my sister's place in the city centre.
Hunting for accommodation
That week my main priority was finding accommodation nearby, which of course meant my coursework went out the window for a few days.
I found another digs accommodation about a three-minute walk from DCU. The lady was lovely and I stayed there for one night. I arrived late, around 10pm, and went to the room only to find the door wouldn't close let alone lock, the wall was ripped out on one side of the room and there was a broken sink and mirror.
I wasn't happy and didn't feel safe but I slept there for the night as I had nowhere else to go. I paid the woman €20 for that night and left at 6am the next morning.
And another try
I went and viewed another digs about 15 minutes away on the bus in Finglas. I took this accommodation straight away and was delighted with it. The woman again was lovely and another student was living there. The two of us became close friends and I was happy there.
I was paying €600 per month for rent and €111 per month for the bus. It was expensive but at that stage I was glad I had somewhere I felt safe and happy.
Unfortunately the woman fell terminally ill with cancer a few months later. She couldn't keep us anymore so myself and the other student had to move out effective immediately.
Very sadly, she died recently.
For the fourth time, I found myself looking for the impossible accommodation.
Change of luck
Finally my luck changed and two days later I got a room in Shanowen Square student residences which is a two-minute walk from DCU.
I almost didn't get it. I applied to on-campus for next year but I was number 38 on the waiting list. I thought the nightmare was back again but thankfully I received an email about three weeks ago saying I got the place in the end.
I settled in and absolutely loved it there.
I'm really happy now but I went through an ordeal. My studies were severely impacted, causing me to fail one of the modules in the first semester – one I knew I could have easily passed if I had time to actually go to college instead of hunting for accommodation.
The lack of student accommodation is absolutely ridiculous in Dublin.
It was my first year there, aged just 18 and from Donegal – the countryside. I couldn't get help from anyone. It's hard enough to leave home at 18, travel five hours on a bus to get there and then have all this trouble, on top of fitting in at college and studying.