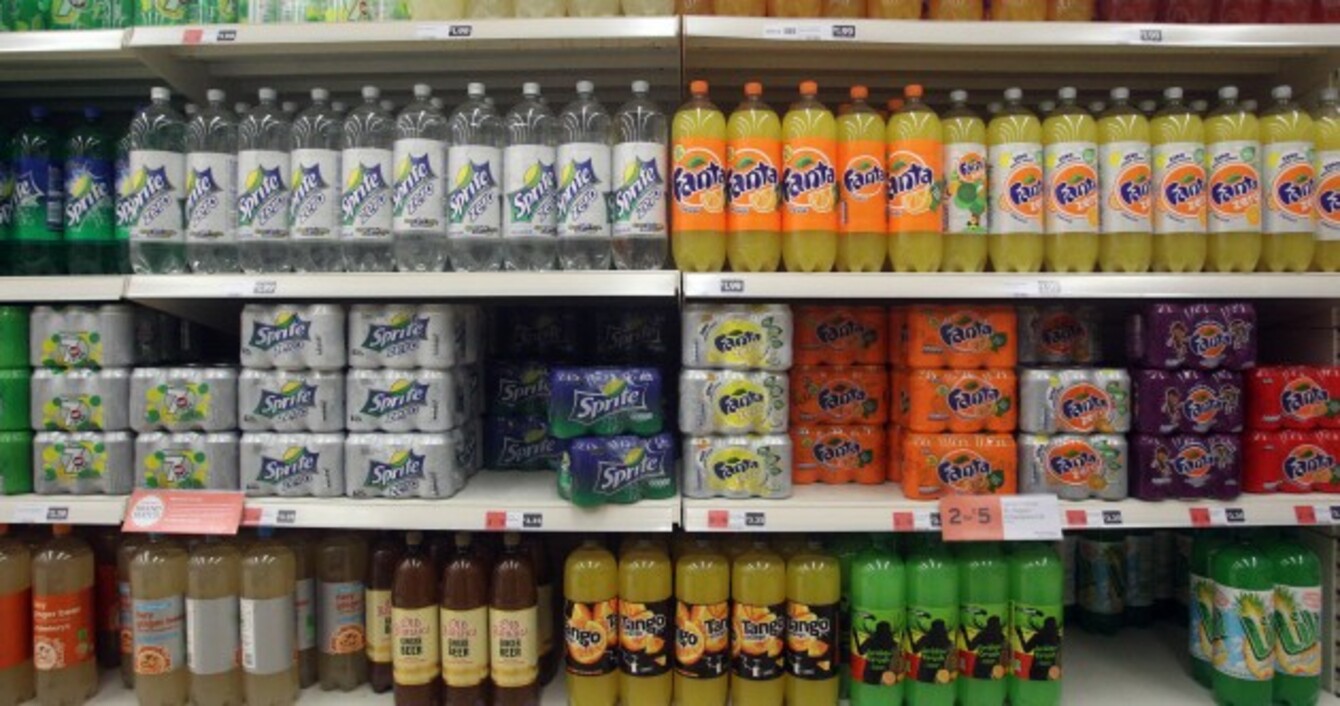 Image: PA Wire/PA Images
Image: PA Wire/PA Images
LAST MONTH A report entitled "Sugar Reduction: the Evidence for Action" published by Public Health England (PHE) was leaked to The Guardian. The report stated that too much sugar is being consumed by the British public and that this is bad for their health.
Several key recommendations were outlined on how to best tackle this problem. Recommendation number five of eight is as follows: "Introduction of a price increase of a minimum of 10-20% on high sugar products through the use of a tax or levy such as on full sugar soft drinks, based on the emerging evidence of the impact of such measures in other countries".
This is a recommendation that has been consistently called for in England, most notably by the British Medical Association.
The emergence of this report and more specifically, this recommendation by the PHE was the cause of much embarrassment for the current British government. The reason for this is that the current government has not introduced a sugar tax despite several opportunities. On top of this, the report was delayed by the secretary for health, Jeremy Hunt, meaning that a parliamentary health committee conducting an inquiry into childhood obesity did not have access to the report when they began taking evidence.
On 13 October, the Irish Minister for Finance, Michael Noonan, announced the current government's budget for the year 2016. Prior to announcing this budget the Minister for Health Leo Varadkar wrote to Noonan to suggest a 20% tax on sugar-sweetened drinks be introduced, stating that it was his personal view as well as the view of Ireland's chief medical officer that the tax should be introduced.
This was a repetition of events from 2014, when the then-Minister for Health James Reilly, citing an action committee report, proposed a 20% tax of sugar-sweetened drinks. On both occasions Michael Noonan rejected the suggestion.
Leo Varadkar offered no explanation as to why the sugar-tax did not make it into the budget. He instead stated that he was disappointed and that a working group would be put in place to establish a proposal for next year's budget.
Clearly this decision is contradictory to medical opinion but perhaps it was made as a democratic decision? Maybe the public wants the freedom to choose to eat unhealthily? No, this is not the case.
In a poll by the Irish Heart Foundation in September it was found that 58% of the public were in favour of a sugar tax, with that number rising to 76% if the tax revenue was directly spent on healthy eating initiatives.
However, maybe Ireland's problems with obesity and sugar consumption are not as bad as Great Britain's, and therefore don't require urgent address? Once again, this is not the case. PHE reports that 12-15% of the English population's energy intake comes from sugar.
Dietician Ruth Charles estimates that for the Irish population this figure lies at 14.7%. PHE reports that 59% of the English public are overweight or obese, while the Irish Department of Health found that 60% of the Irish public are overweight or obese. Not only that, but the WHO forecasts that Ireland is on track to become the most obese country in Europe, with 87% of adults expected to be overweight by 2030 if current trends continue.
But hold on, maybe it won't be as big a problem for Ireland financially? Yet again, this is not true: obesity is estimated to cost the NHS €113.87 per capita, while it is estimated to cost the HSE €239 per capita.
Contrary to all available evidence, the sugar tax was not introduced in the 2016 budget –  why was this and why wasn't there a public outcry? It seems clear that a sugar tax, in conjunction with several other measures, can lead to a healthier and more economically efficient society.
So perhaps the Irish government can give a lesson to their British counterparts; next time don't suppress evidence that is both overwhelming and objective, instead just ignore it.
James Larkin is a masters student of global health in University College London. 
What do you think? 
Poll: Do you agree with a sugar tax being introduced?