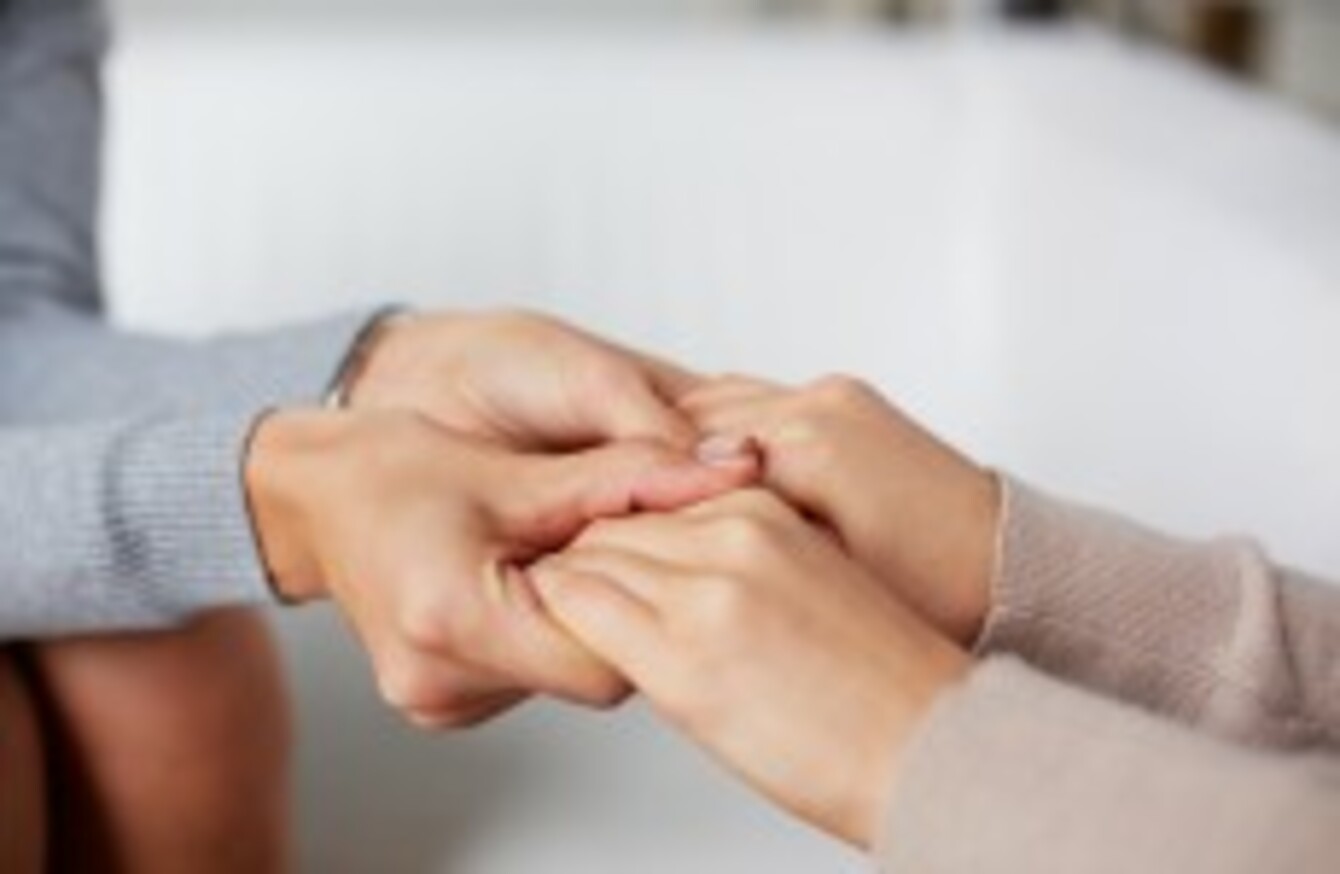 Image: Shutterstock/Pressmaster
Image: Shutterstock/Pressmaster
LENGTHY WAITNG LISTS exist for psychology services up and down our country. Vulnerable children, adolescents and adults are placed on waiting list for months and even years for HSE psychology services. The recruitment of psychologists has been highlighted as a key issue for the delays in HSE psychology services and Anne O'Connor, Director of Mental Health Services for the HSE, has stated publicly that the HSE has money and the authority to recruit psychologists but they cannot get them.
On the other side of the coin there is a situation where Counselling Psychologists, including graduates from Psychological Society of Ireland (PSI) accredited programmes, are waiting on a HSE Psychology Recruitment Panel unable to access HSE psychology posts as they are deemed, by the HSE, as being ineligible to work with children and adolescents, HSE Adult Mental Health or Disability Services.
Why has this change been made to the recruitment process?
Freedom of Information documentation noted that in November 2014 there were 27 vacant HSE psychology posts in areas such as Adult Mental Health, Disability and Child and Adolescent Mental Health Services (CAMHS) while over 80 Counselling Psychologist were available on a HSE psychology panel.
Why are Counselling Psychologists deemed ineligible to work in these stated areas? My colleagues and I have been trying to clarify this mystery for some time. We met with Minister Kathleen Lynch in December 2014 to seek clarification on why the recruitment of HSE psychologists changed in 2009/2010.
Before this change, similar to other countries, Counselling and Clinical Psychologists were allowed to compete for the same posts. Somehow the criteria changed resulting in only Clinical Psychologists being allowed to compete for all HSE psychology posts and Counselling Psychologists being restricted to only competing for Adult Primary Care Posts.
Why am I not eligible to work in posts for which I have been trained?
I completed my master's degree in Counselling Psychology in UCC in 2010. This PSI accredited professional education programme focused on theory and practical support and evidence-based interventions in the area of mental health across the entire lifespan. In 2011, through a competitive process, I was successful in gaining a place on the HSE psychology panel.
I have been on this panel for nearly four years and only one offer for a HSE Psychology Adult Primary Care post has been available to me. Interestingly, I did receive offers for posts in Adult Mental Health services. More interestingly, or perhaps bizarrely, these offers were rescinded by the HSE who texted and emailed me to say these posts were sent to me 'by mistake and that I was not eligible for these posts'. I have asked the HSE recruitment office why I am not eligible to work in posts for which I have been trained. The response has always stopped at 'you are not eligible'.
Minister Kathleen Lynch responded to my query by informing me that the HSE is allowed to set its own recruitment policy. While this is true, it is also true that the HSE was mandated in 2013 by CPSA (Commission for Public Service Appointments) to review their eligibility criteria which they viewed as being 'restrictive and contrary' to the CPSA Code of Practice (2007). Further the CPSA noted that '"all suitably qualified applicants should have the opportunity to compete at interview and should be judged on the basis of their demonstrated competencies, proficiencies and experience".
In a time of such punishing waiting lists do we all not deserve to know why those tasked with providing a robust service to our vulnerable populations choose to continue with restrictive employment practices?
The difference between Clinical and Counselling Psychologists
The HSE and universities with training courses in Clinical Psychology have very strong ties. Trainee Clinical Psychologists receive HSE contracts while there are completing their training and benefit from HSE employment terms and conditions and a yearly salary. Counselling and Educational Psychology University courses do not have these strong links with the HSE as neither are paid while they are completing their studies. Like me, Counselling and Educational Psychology students have to fund their studies. It is my understanding that a small minority of Clinical Psychologists have been key in advising and influencing the HSE in the recruitment of HSE psychologists and for, some reason, these meetings and discussions have not been documented for individuals to access under the Freedom of Information taking away transparency and accountability for how this recruitment process was established.
People often ask 'what is the difference between Clinical and Counselling Psychologists'? Of course there are some differences in the competencies between Clinical and Counselling Psychologists that's why we have two specialities, but I believe these differences are marginal and complimentary. It should be noted that some Irish-trained Counselling Psychologists have obtained posts alongside Clinical Psychologists in the UK NHS in areas for which they are not permitted to apply in Ireland.
The HSE has not undertaken an analysis to determine if there is a specific difference between the specialties which would better prepare some psychologists rather than other for any of the posts. Currently, a Counselling Psychologist who has worked in a senior position in a disability service would not now be allowed to compete for a HSE post in disability. This HSE policy is not about recruiting the best person for the job it would seem to be about employing Clinical Psychologists to ensure they receive a return on their investment in training.
#Open journalism No news is bad news Support The Journal

Your contributions will help us continue to deliver the stories that are important to you

Support us now
We need to support and promote strong mental health
Let me be clear – this is not about Clinical Psychologists versus Counselling Psychologists. This is about having an equitable, transparent and fair recruitment process. It is incorrect when the HSE states that there are not enough psychologists in the country. There are over 80 Counselling Psychologists available to compete for vacant HSE posts.
How can our health service move forward, how can we promote strong mental health, when the HSE chooses to maintain their restrictive employment practices?
The Psychological Society of Ireland (PSI), recommends to employers that :
When considering psychologists for employment, applications should be invited on the basis of demonstrable competence, proficiency and accredited education and training.The PSI considers that applications should be welcome from all psychologists who have accredited postgraduate qualifications and can demonstrate that they have the necessary competencies, experience and professional postgraduate education and practice… No candidate should be excluded from applying solely on the basis of their named professional qualification in psychology.
Psychologists should be allowed compete for posts based on ability
This is recognised in many countries as best practice for the recruitment of psychologists. The British Psychological Society and the NHS in the UK support and practise this approach as well as the Irish Prison Services and organisations like The Brothers of Charity in Ireland. The HSE is not following the guidance of the PSI or what is considered best practice in recruiting psychologists.
So if our professional body, PSI, and best practice recommends that psychologists should be allowed compete for psychology posts based on their ability to demonstrate their competencies and experiences, why has the HSE created a recruitment approach that is discriminatory and reductionist and which impacts on vulnerable children, adolescents and adults with mental health difficulties and disabilities?
The Counselling Psychology Network Group is a group of qualified psychologists aiming to highlight the issues regarding recruitment and hiring within their industry.