This article is part of our Change Generation project, supported by KBC. To read more click here.
THE ART OF compromise is one that we all learn as we get on in years.
Once we reach the more relaxed years of our late twenties and early thirties, things settle into a comfortable rhythm and (all going well) you get a groove going with work, romance, your social life and living situation – as well as the folks.
But it's key to make sure this groove doesn't turn into a rut. Check out some of these scenarios and answer honestly about how you'd answer if it was you. Let's go…
1. Your energy bills have landed in - and not the for the first time, you reckon they're a bit on the high side. Realistically, what's your next step?
Ring up and cancel. This is ridiculous
Ah it's grand. I probably have been using the dryer a bit too much
Log onto one of those comparison sites but then promptly forget about it til the next bill
Mull it over for a bit, ask some mates - and switch provider


2. If you've got flatmates, how would you describe your relationship?
I live alone/with my other half actually
Great, they're old mates. Been living together years
Ah, we don't have the perfect relationship, but who does?
They're randomers and I prefer it like that tbh


3. Your mother's birthday is lurking just over the horizon. Presents and organisation beckon. What do you do?
Rally the siblings now into chipping in for a big gift for her
Mam is always happy with whatever I get her
Start thinking about organising a little party for her - still got time
Make her a big scrapbook of family photos, she'd love that


4. Your other half does this one really annoying thing that drives you absolutely up the tree. (Don't pretend you don't know the thing we mean!) How do you go about telling them?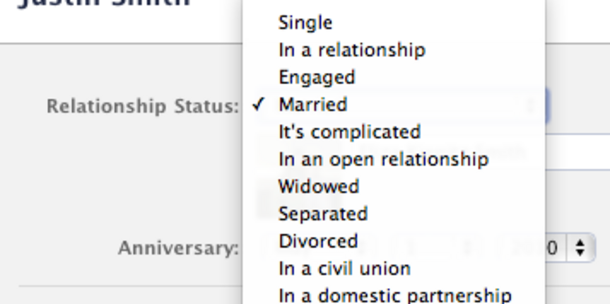 Ah, I'd leave it. Not worth the row
Carrot and stick - dress it up in something nice but make sure I get my point across
Probably would wind up snapping one day and asking them to stop


5. Outside of the group Whatsapp chat, how often do you see your close pals?
Once a week, every week - we do yoga together
God, that's a good question...
As much as I can, but not as often as I'd like
I always give them a bell if we haven't had a proper catch up in a while


6. Lately you've been get the niggling feeling you're not that happy at work. How do you address this?
Realistically? Browse holiday websites and daydream til 5pm
Look into doing an evening course to upskill
Stick my CV in with a recruiter
Quit. Life is literally just too short


7. It's Saturday morning and you've got a bit of DIY to do around the gaff. Which of these is most likely what you need to address?
Hang some pictures and prints I got framed
Might head to IKEA for some storage bits, place is a bit cluttered
The garden is in a heap, so maybe there... After Saturday Kitchen
DIY? Excuse me? The place is grand Answer all the questions to see your result!
You scored out of !
You're in a mad dash
Slow down. You're not just in a groove - you're practically sambaing away with things. Compromise means not always getting things your way or jumping the gun. Perhaps you need a bit of that.
You scored out of !
You're in your groove
You're just right. Fair play to you - you know what you want and how to get it, but you're also willing to compromise with other people. That's key.
You scored out of !
You're a settler!
You have your moments with compromise, but you can be TOO ready to settle you know! Something new can work wonders!
You scored out of !
You're in a serious rut
Hey! You there! Remember that compromise is king as we get on in years - and it might benefit you to listen to people around you every once in a while.
So, how'd you do?