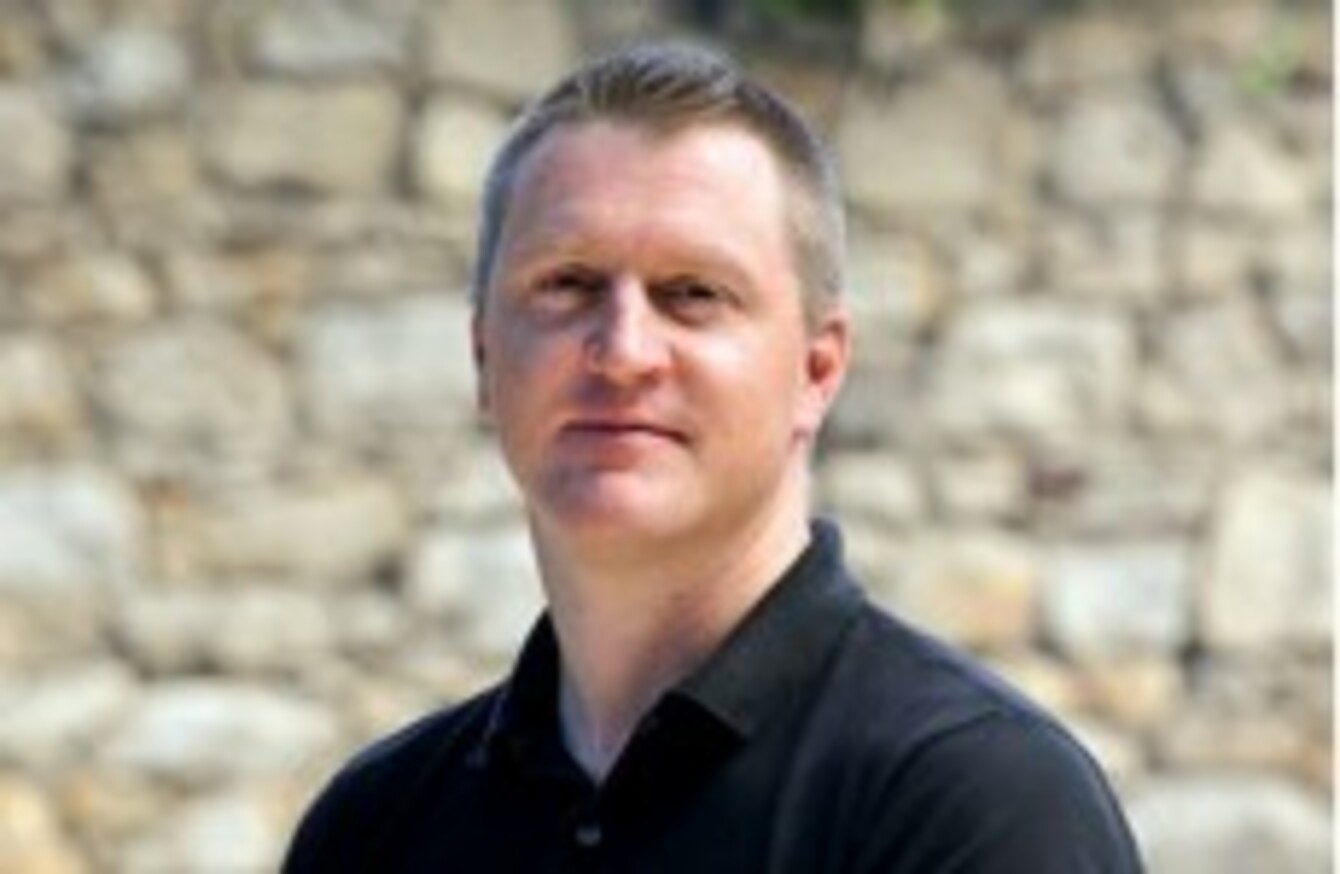 Realex Payments managing director Gary Conroy
Realex Payments managing director Gary Conroy
RATHER THAN INHERITING a big brother watching its every move, Realex Payments' €115 million takeover by a US giant has been more like entering a supportive marriage, its new boss insists.
"You always have to answer to somebody, even if it's your own conscience," Realex managing director Gary Conroy told TheJournal.ie.
"I don't think it's about people looking over our shoulder, what it is is people that are there to support our joint ambitions, which is really nice."
The Dublin-based payments company, started in 2000 by entrepreneur Colm Lyon, was bought out by New York-listed Global Payments for the tidy sum in March.
As part of the deal, Lyon handed over the reins to Conroy, who first joined the firm in 2005 as employee number 14. Today Realex has over 150 staff across its offices in Dublin, London and Paris, processing some €29 billion in payments annually for 12,500 clients.
It provides payment-processing services for companies trading online including Virgin Atlantic, Vodafone and Paddy Power.
"I think Colm, in fairness to him, wouldn't have sold the business to someone he didn't trust was going to keep it going and scale it," Conroy said.
We still operate as an autonomous entity within Global Payments so it's just the differences in the size and the scale of the opportunity. They didn't want to buy us and break us, they liked what we do so they wanted to scale us."
Like a marriage
The sale to Global Payments, which has a market value of about $7 billion (€6.1 billion), followed a three-year flirtation that began when Realex started providing some services to Global Payments' UK customers.
Conroy said Realex was now working on a "one-stop-shop" payments package for merchants to launch next month in the UK, as well as simpler systems to build its money-processing technology into sites for SMEs and bigger corporate players.
I always say it was like we were dating the UK girl … but we married the American," he said.
On the back of the takeover, the company also plans to announce a "significant" increase in its workforce in the coming months.
The fintech scene
Conroy said Ireland was home to some great up-and-coming fintech firms like peer-to-peer foreign exchange outfit CurrencyFair and Lyon's spinoff business, Fire, for person-to-person money transfers.
"What he (Lyon) is effectively doing is competing with the banks in the payments arena …  in the ability for people to pay eachother and to pay for things," he said.
"I think banks will continue to exist and obviously there are still quite significant brands that are in play, but what you'll find is innovators will come in and they will pick off one niche area.
One of the nice things that can happen is you build a successful business … and effectively sell (your technology) back to the banks and financial institutions."