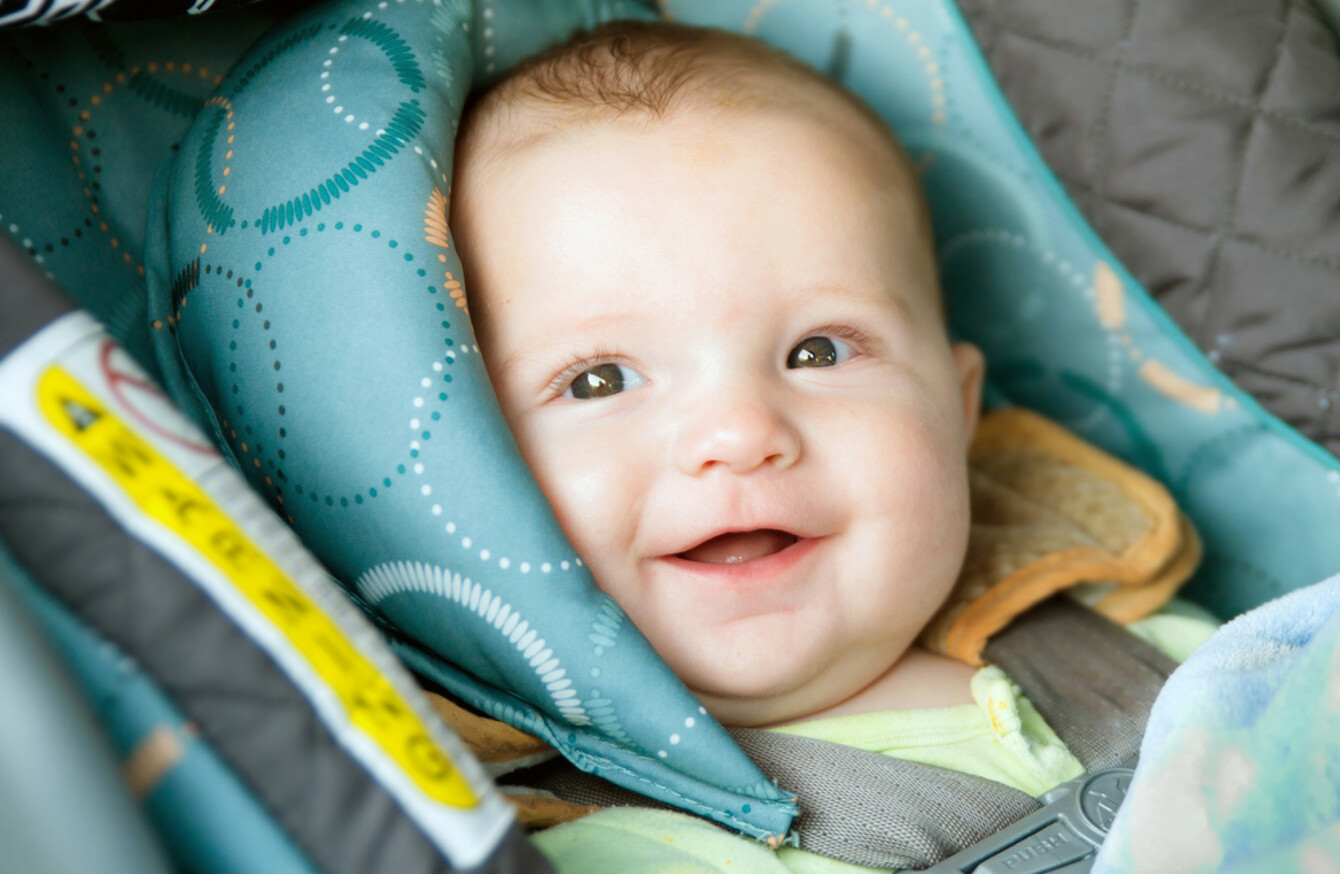 Image: Shutterstock/Rob Hainer
Image: Shutterstock/Rob Hainer
IN IRELAND, the law states that until children reach 150cm or 36kg – generally 11-13 years old – they must use a child car seat appropriate to their weight and height.
The current European safety standard (ECE R44/04) allows a baby to move to a forward facing Group 1 car seat at 9kg and many parents move their baby to this next stage because they think their baby has outgrown the car seat if their feet stick out of the seat shell.
But research is showing that some babies are being moved too soon to a forward-facing car seat and that rear-facing car seats can be a much safer option – especially in frontal collisions, which are the most dangerous type of accident.
Why is rearward-facing travel safer?
A baby's bone structure is not fully developed and they haven't got adequate muscle strength to prevent their relatively large and heavy head from being thrown forward in the event of an impact.
However, when a baby is rear-facing, its head and neck is fully supported by the car seat, with the forces of an impact being spread over the whole back and not just the head and neck.
So, when should your child go forward-facing?
According to research carried out in America "children under the age of two years are 75% less likely to die or sustain serious injury when they are in a rear-facing seat". Another article showed that two-year-olds were five times safer riding rear-facing than 2-year-olds riding forward-facing.
In Sweden, children are kept rear-facing until around four years old. Many of the car seats in Sweden have rear facing weight limits of 25kg (55lbs) so can be used comfortably until age four to six years.
In Australia, it is also recommended that children under four years old ride rearward-facing.
#Open journalism No news is bad news Support The Journal

Your contributions will help us continue to deliver the stories that are important to you

Support us now
Basically, children should be kept rear-facing until they reach the top height or weight limit allowed by your car seat's manufacturer.
As mentioned above you can move your baby to a forward-facing seat when they reach 9kg however new i-Size regulations mean that eventually (possibly from this year onwards) rearward-facing travel will be mandatory up to 15 months old.
So if you are looking to buy a child car seat get one that will accommodate your baby for as long as possible.
Want to make sure you don't miss out on anything going on in the world of motors? Like us on Facebook and and follow us on Twitter for the latest updates.