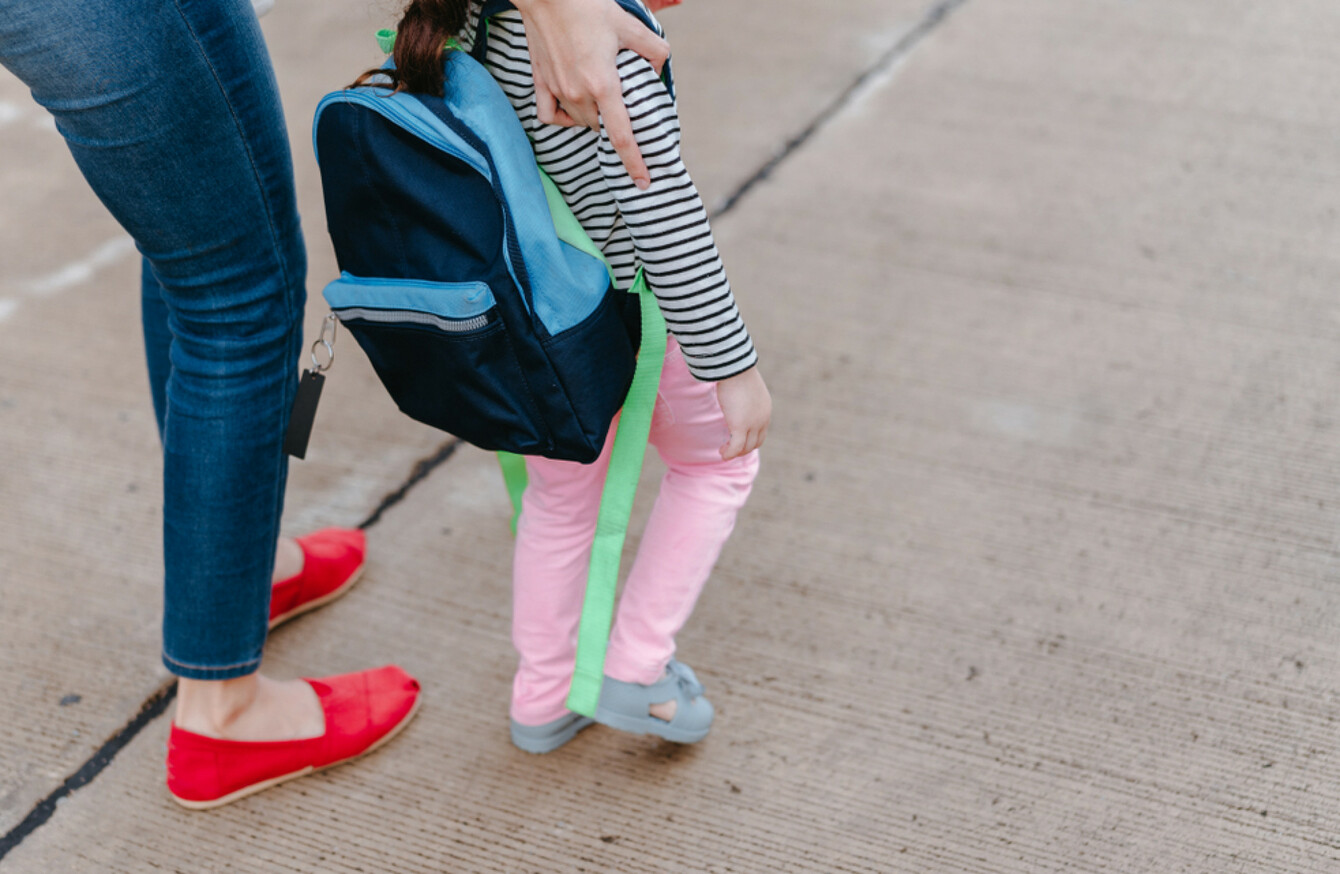 Image: Shutterstock/Zodiacphoto
Image: Shutterstock/Zodiacphoto
IF YOU'RE ONE of those parents who stands at the school gates on September 1st wiping away a tear as you bid the school holidays goodbye, then either you're  a big liar or… nope, you're a big liar.
Yes, the summer break means fewer alarm clocks, less traffic on the roads and a change of routine for everyone involved, but we're now nearing the last couple of weeks and I can already taste the sweet relief of normality.
Here are just some of the reasons why I am looking forward to sending my kids back to school…
1. The constant feeding
It's never-ending. My kids spend all day in peak relaxation mode; lifting themselves off the couch to saunter over to the fridge and cast it open, only to roar "I'M STARVING AND THERE'S NOTHING IN THE HOUSE".  It's 7am right now, and my youngest just stumbled into my office to tell me that he has been starving all night.
2. It's not *my* summer holiday
Just because I work from home doesn't mean I'm in holiday mode. My kids are becoming increasingly intolerant of the fact that I have deadlines to meet, and that those deadlines might interfere with their need for entertainment.
3. I miss routine
The thing I love most about winter nights drawing closer is the fire roaring, everyone getting straight into their pyjamas when they come in for the evening… and early bedtime. Oh, how I crave early bedtime.
4. We're all a bit sick of each other, frankly
Without the distraction of homework, playdates and normal school term life, we are all a little irritated with each other at this stage. My youngest is always bored, I am always cross, and my oldest is always devastated because he wants to play the Xbox and he's not allowed. A tough life.
5. My bank account is on constant Drain Mode
From daily ice creams to camps and the aforementioned constant eating, our bank account is a wasteland of bribes and promises fulfilled.
6. I have barely spoken to my husband
The children are never asleep this summer, it seems. My husband and I have traded an evening watching television together to marathons of action movies en famille. Glasses of wine after the kids have gone to bed begin at 10.30 or 11pm, and end shortly thereafter, because wakeups happen from 5.30am onwards. Again, see my need for routine.
#Open journalism No news is bad news Support The Journal

Your contributions will help us continue to deliver the stories that are important to you

Support us now
7. #SummerOfTheirLives
Everywhere we have gone this summer, people have said, "Oh, this is the summer they'll always remember! The great weather! The memories! The craic! It's a lot of pressure. I've had repeated cases of Facebook Envy from seeing family beach photos taken around Ireland, while we are all still in our pyjamas at 3pm because I am on deadline.
8. I'm ready for the rose-tinted glasses
Most of all, I can't wait for my kids to go back to school so that I can start reimagining the last few months and moulding them into unrealistic memories in my head. Come October, I'll be all misty eyed when talking about the 2018 Heatwave. Just like childbirth, summer takes on a weirdly rosy tinge… once it's over.
More: 12 genius phrases to stop the kids squabbling in two seconds flat
More: 10 sentences every parent hears on a loop during the summer holidays
Help! Am I being unreasonable? We're looking for parenting dilemmas from our readers for our Am I Being A Bad Parent? feature. Drop us a line with your reader dilemma on family@thejournal.ie.
Want to win a pamper-packed 4* break at Kildare's Keadeen Hotel? Enter here!