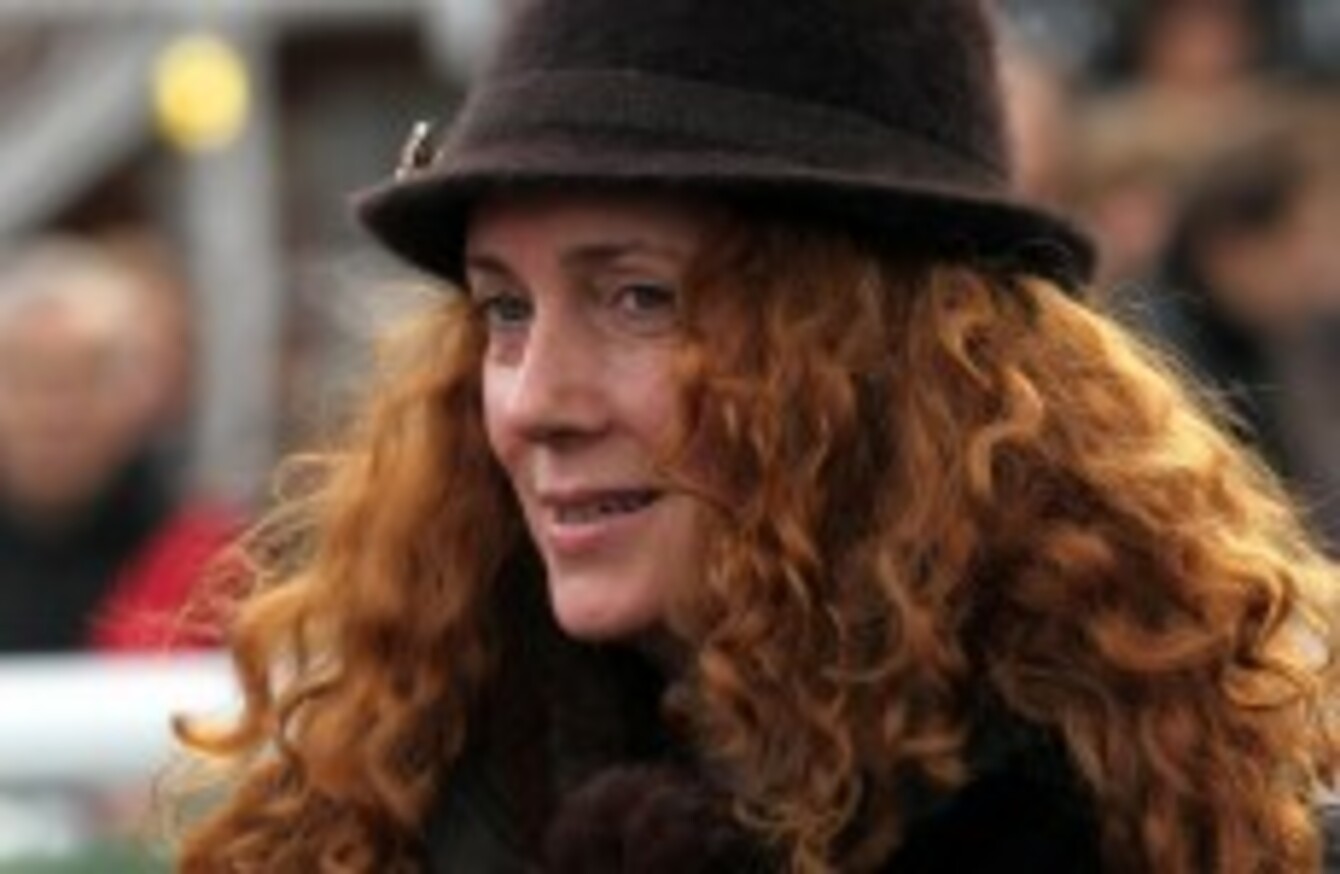 Image: David Davies/PA Wire/Press Association Images
Image: David Davies/PA Wire/Press Association Images
FORMER NEWS INTERNATIONAL chief executive Rebekah Brooks was among those whose phone was hacked by the News of The World, a paper she was once editor of, while she edited The Sun, the Leveson inquiry into British media ethics heard today.
On a day of more revelations and one resignation in the ongoing phone hacking scandal, a police chief told the inquiry that Brooks was hacked twice-a-week when she edited The Sun newspaper in 2005. She had previously been NoTW editor between 2000 and 2003.
Brooks – a key lieutenant of media tycoon Rupert Murdoch – resigned as chief executive of News International last year following the controversy surrounding the phone hacking scandal.
More than a dozen current and former journalists from the two papers – both owned by Murdoch's News International – have been arrested over allegations of phone hacking or bribing public officials.
Detectives pursuing phone hacking concluded that the practice was not confined to one rogue reporter as far back as 2006 but did not expand their investigation because they were worried the victims would tip off the perpetrators and thus compromise their investigation, Lord Justice Leveson heard today.
"I accept that there were absolutely further leads that we could have followed in this investigation," Detective Chief Superintendent Phil Williams said. "The decision was we were not going to do that."
Williams denied the decision was influenced by the cosy relationship between Scotland Yard and Murdoch's media empire: "I don't think it was a factor at all," he insisted.
Scandal's origins
Outlining the origins of the phone hacking probe, Williams said the Metropolitan police had been contacted in December 2005 by royal family staff who suspected their voicemail messages were being intercepted.
Williams said police soon discovered that illegal eavesdropping was "probably quite widespread" at the News of The World, and beyond, because of a major flaw in mobile phone security systems.
He added that it seemed likely that many in the media and criminals would have been aware of the vulnerability of phones, whose messages could easily be accessed if the users had not changed the factory-set access codes.
At the time investigators found more than 400 potential victims and the possible first names of other journalists who commissioned phone hacking in the notes of Glenn Mulcaire, a private investigator working for the now-defunct NoTW, who was jailed for phone hacking in 2007.
Most victims were not informed for several years that their phones might have been hacked, but Brooks was told in 2006, Williams said.
Counsel for the inquiry Robert Jay said police found that Brooks' phone had been hacked twice a week in 2005, but she declined to join the prosecution of Mulcaire and the shuttered newspaper's former royal reporter Clive Goodman, who was also jailed briefly in 2007.
Brooks has always insisted she was unaware of widespread phone hacking at the News of The World, the paper she edited when the voicemail of murdered schoolgirl Milly Dowler was hacked, an incident which sparked outrage when uncovered by the Guardian newspaper last July.
The revelation was one of a number which prompted officials at the Metropolitan Police to reopen the phone hacking investigation.