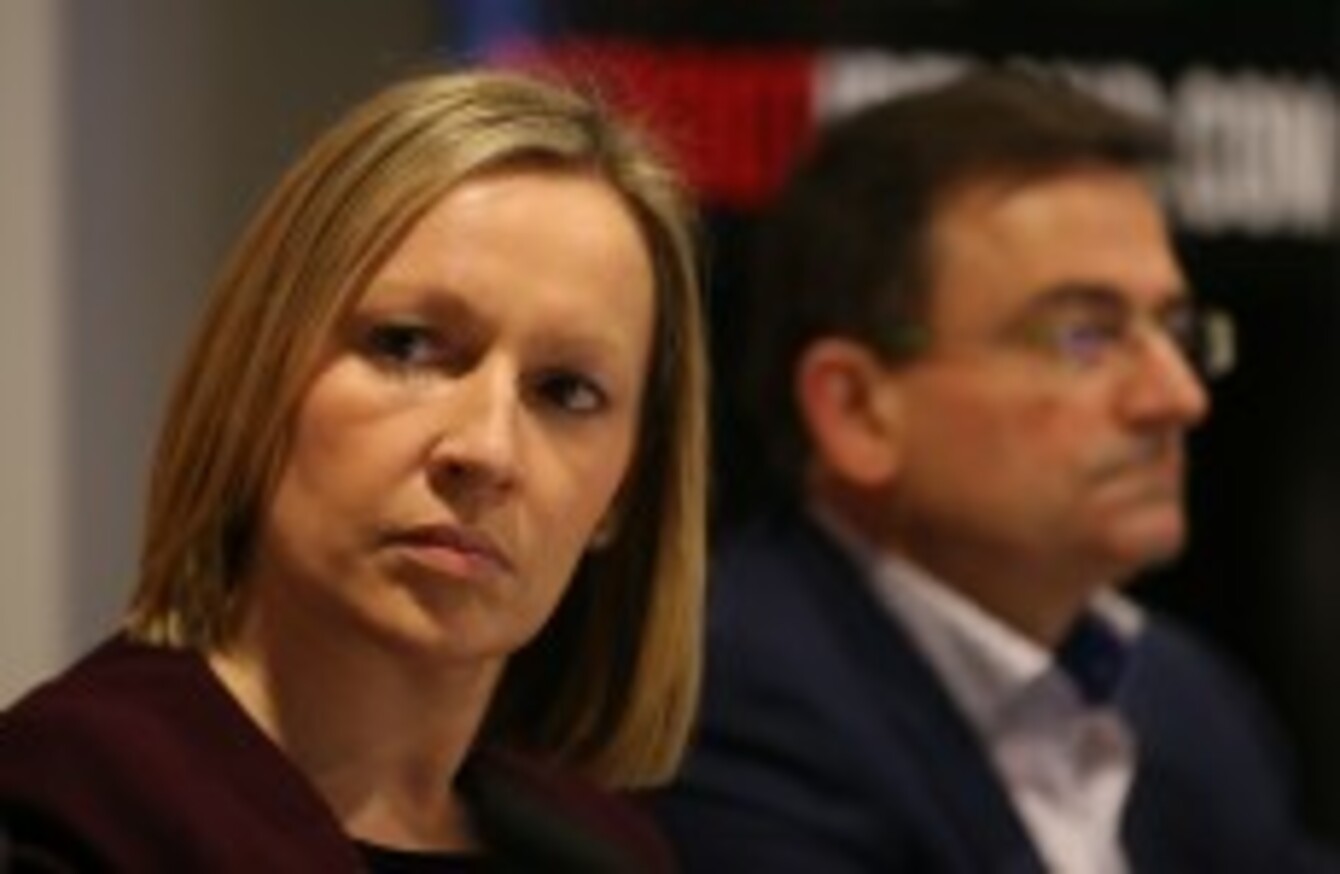 Image: Niall Carson/PA
Image: Niall Carson/PA
Updated 8.45pm
A PARTY FOR entrepreneurs, a party for the people, a party without a whip system and, for now, without any policies – let us introduce you to Lucinda Creighton's ambitious new plan.
Yesterday, the Fine Gael deserter announced that she will launch a brand new political party in eight weeks.
This party will be different from all the others. It will be based on "principles and based on clear values", according to Creighton.
It does not have a name yet but the campaign to get people involved is called 'Reboot Ireland'.
The four founding principles of the group are:
Building an economy for entrepreneurs across the social, private and public sectors;
Making the public sector public;
Giving politics back to the people;
Measuring government with a clear social target.
Joining Creighton at the marker Hotel in Dublin yesterday was economic commentator Eddie Hobbs and independent Offaly councillor John Leahy. Between the three of them, they attempted to explain to journalists what it was exactly that they were trying to do and made a call to the general public to step forward as candidates.
We learned Reboot Ireland recognises the value of foreign direct investment but is calling for a greater nurturing of indigenous Irish business. It wants to support Irish businessowners and employees, in every single sector whether private or public. And it will, at some stage, have defined policies – but every member will be free to express their own views on issues.
Left, right, redundant
This new, as yet unnamed party, will aim to be different from all existing parties. Included in this is a determination not to be labelled either left or right-wing. Yes, really.
As Creighton told reporters yesterday:
I consider the old paradigms of left and right completely redundant. As far as I'm concerned the right wing model of an unbridled free market has completely failed, and equally I don't think I need to explain how socialism has failed in the latter part of the last century.
"All politics parties base their policy making on focus groups and opinion polling, not on principles upon which policies are developed," she added.
So, not only is the party leaning neither left nor right, it will be above political polls.
"It will not be whipped"
The former Fine Gael TD has always been clear on her own feelings about the whip system. It was this very rule that forced her out of the party when she voted against the Protection in Life During Pregnancy Bill because of her own views on abortion. 
Allowing members of her new party a free reign is therefore paramount.
None of the Reboot Ireland members yesterday would be drawn to give their own opinion on the hot topics of the moment – gay marriage and repealing the 8th amendment.
#Open journalism No news is bad news Support The Journal

Your contributions will help us continue to deliver the stories that are important to you

Support us now
"Our focus is very much on the next election," Creighton said, though she reiterated that members will be encouraged to "know their own mind". On the issue of a referendum to repeal the 8th amendment, Eddie Hobbs said it will be a "matter of conscious for each member," adding that "it will not be whipped".
This approach raises questions about how the party will ever manage to settle on policies and on stances to take on issues. And it stirs up the now all too familiar question about the whip system – can a party survive without it?
A candidate in every constituency
This new political party will have its work cut out for it until the next election. Though the group said it hopes to run at least one candidate in the next election, Hobbs said the party would need "approximately 200 people behind each candidate".
According to Creighton, in the last nine months the group has managed to bring together 100 people. They will need to drum up some serious interest over the next year if they are to achieve their goal.
Their "blank canvas" is likely to appeal to many people, however. The three Reboot Ireland representatives are making all the right sounds – this is the kind of politics people have been screaming for. For the people, by the people.
Creating a new political party from grassroots up, with hundreds of people, is in itself an amibitious plan. On top of this, Ireland's new political party will have to build policies that reflect the vastly differing views of all of its members and present a united front. Is this the radical shake-up Irish politics needs or is there a reason established parties have been doing things the same way for so long? Time will tell.
First published 7.45am