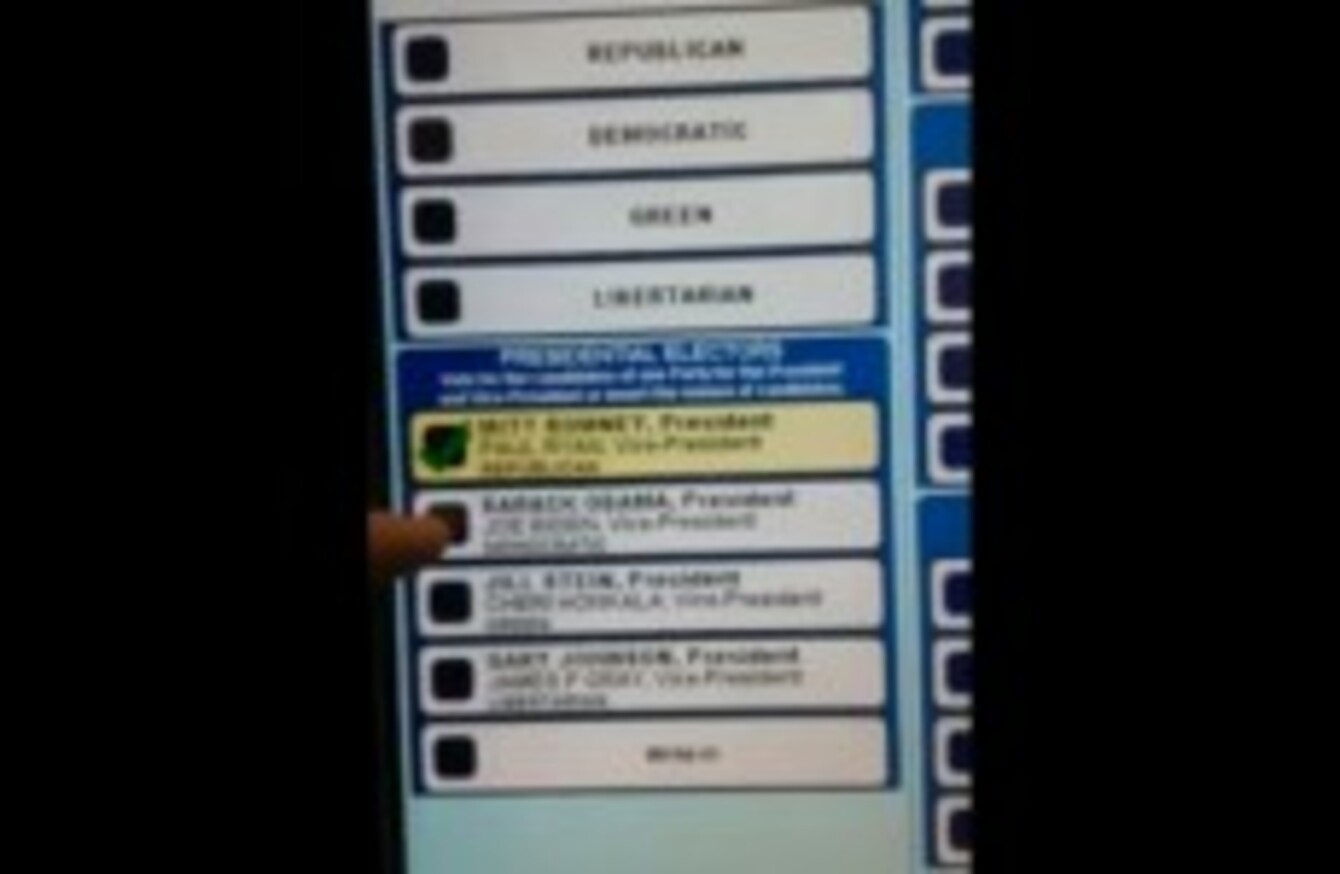 A VIDEO ALLEGEDLY showing e-voting machine fraud occurring in Pennsylvania has gone viral today – as it appears to show a vote for Barack Obama being changed to one for Mitt Romney.
The video, first published on YouTube by user "centralpavoter" and then picked up by Reddit, has outraged viewers as it appears to show e-voting machine fraud.
The person who uploaded the video says that he was unable to select Obama for president and was told by staff it was "nothing to worry about" when he complained, NBC News reports.
NBC also confirmed that the machine was taken out of service after being captured on video changing the vote.
So did the video reveal deliberate vote-tampering? Speaking to Mashable, Senior Staff Technologist at the Center for Democracy and Technology, Joseph Lorenzo Hall, said it was improbable – and that "calibration issues" were more likely to blame:
These are touchscreens, they get shaken around a lot, temperature variations can cause them to go out of whack. And a lot of these are 10- to 15-year-old computers, so it's not too crazy to expect them to do some funny things.
Touchscreens can potentially lose calibration in individual areas of the screen, and users can also interfere with calibration by inadvertently touching a screen with another part of their body as they use it, Hall said.
A short time ago, a spokesman for the Pennsylvania Department of State told  Mother Jones a machine that showed the problem – likely the same one – is back in operation after being "recalibrated."
The problem seems to be hitting both ways: the Republican National Committee last week sent a letter to election officials in six other states raising concerns that machines had wrongly counted votes for Obama.
Uploaded by centralpavote