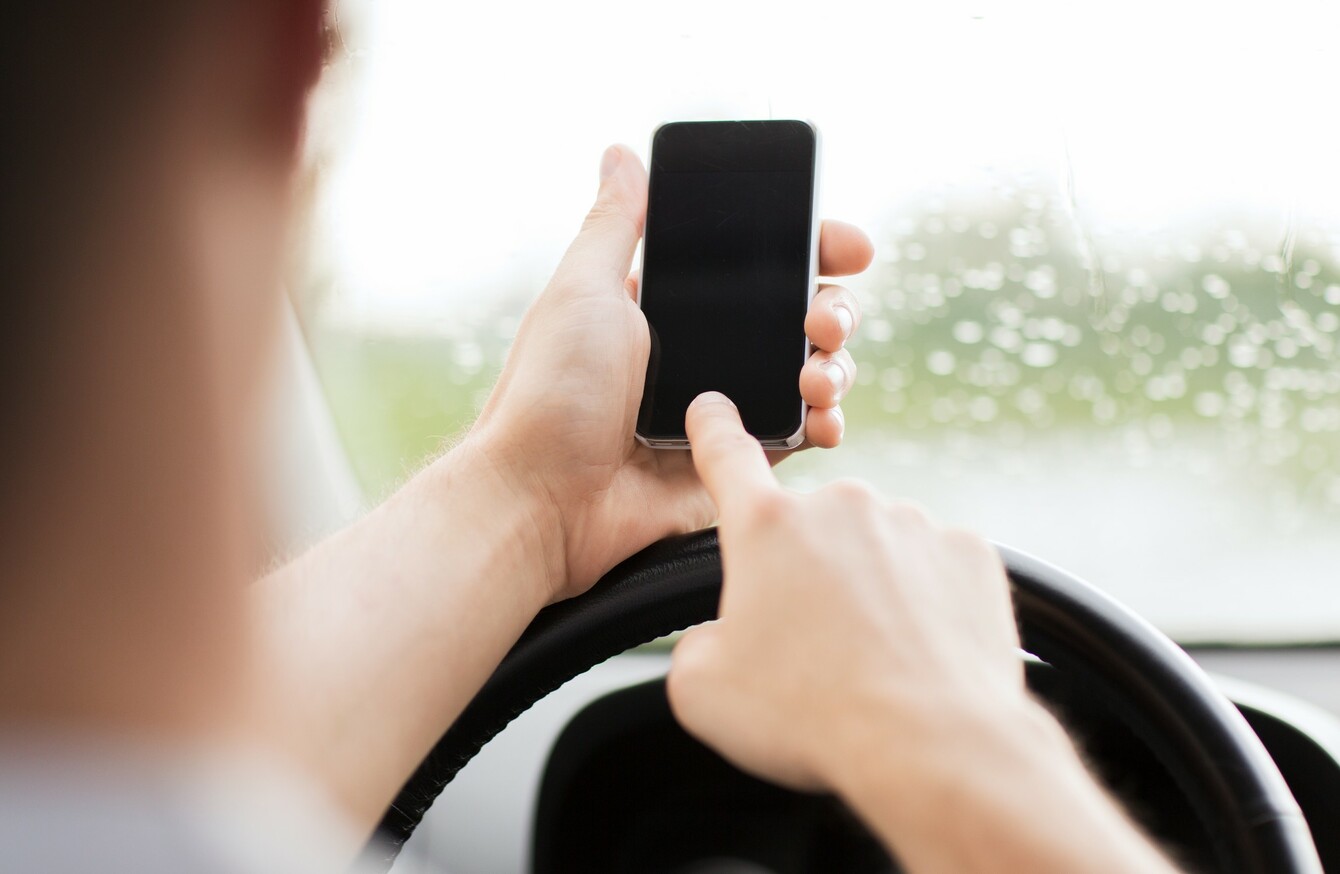 Image: Shutterstock/Syda Productions
Image: Shutterstock/Syda Productions
TWO DRIVERS WHO were caught recording a video of a serious crash on their phones have received penalty points and a fine.
The motorists were spotted recording the scene while driving by the collision at Junction 13 on the M50 yesterday.
The drivers received three penalty points and were fined €160 – €80 for driving without reasonable care and €80 for using a phone while driving.