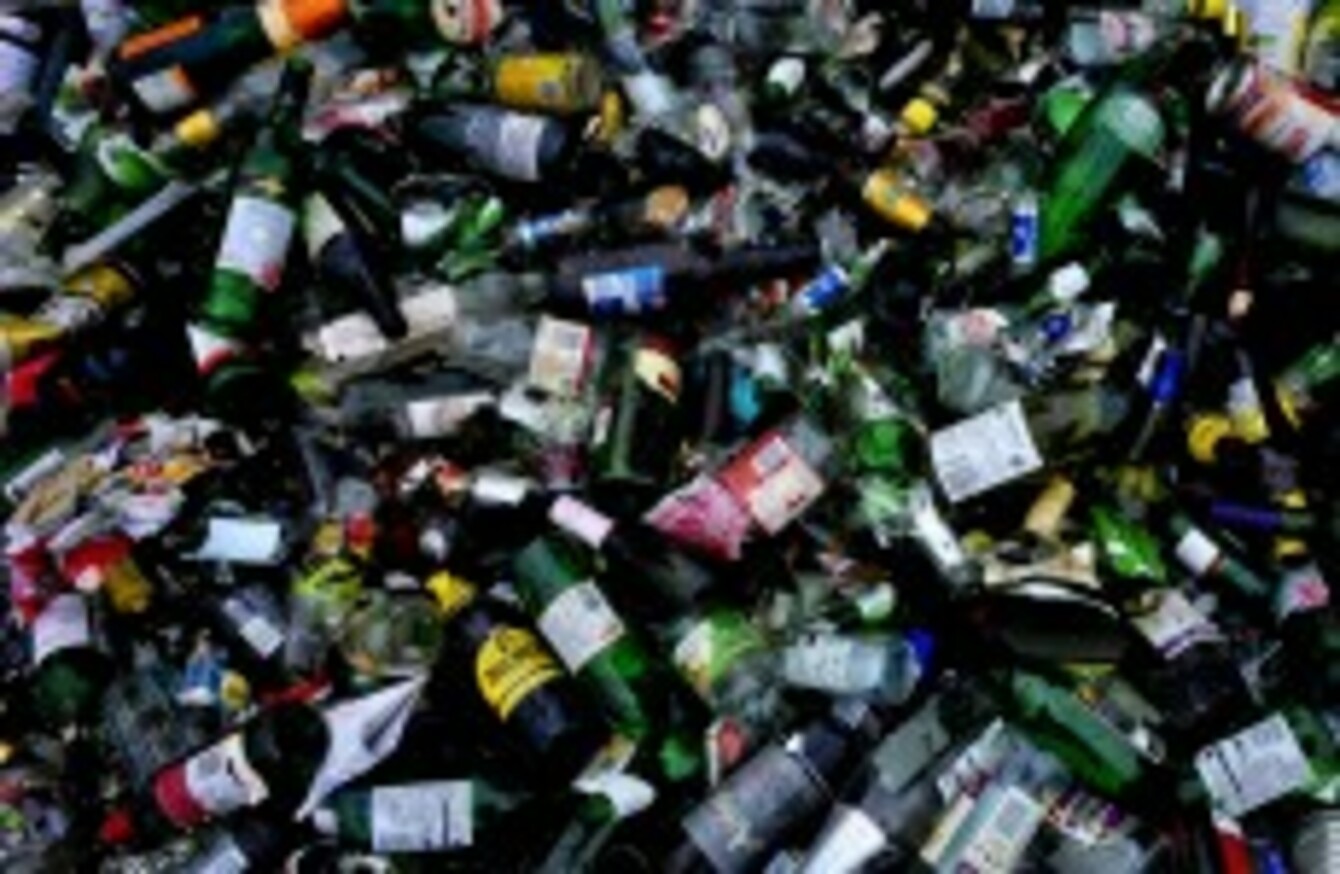 Glass bottles
Image: Ben Birchall/PA Wire
Glass bottles
Image: Ben Birchall/PA Wire
WE ALL KNOW that when Christmas is over, there's going to be a heap of glass bottles, jars, and cans in many houses.
With that in mind, people are being asked to make sure to bring their glass bottles, jars and aluminum cans to be recycled, and not to throw them in the rubbish.
The call comes from Rehab Glassco, which says that every household will pig out on an average of 20 per cent more food and drink over the Christmas period.
It is also asking people to also double their recycling efforts by bringing all their glass bottles, jars and aluminum cans in their local bring bank.
Don't worry: Extra measures – such as extra collections – have been put in place to meet the demand.
Almost 113,000 tonnes of glass have been collected by Rehab Glassco so far this year and has been recycled at its facility in Naas, Co Kildare.
Recycling tips
Rehab Glassco's tips to households to help them with their recycling this Christmas are:
Gently rinse away any leftover liquids, food or sauce residues
Crush and flatten aluminum cans so they take up less space in your recycling bag and in the bottle banks
Green and blue glass go together into the green bottle bank
Don't put broken plates, cups and pyrex dishes in the bottle banks
If your bottle bank is full when you visit over the holiday period, call Rehab Glassco on 01 6854400.