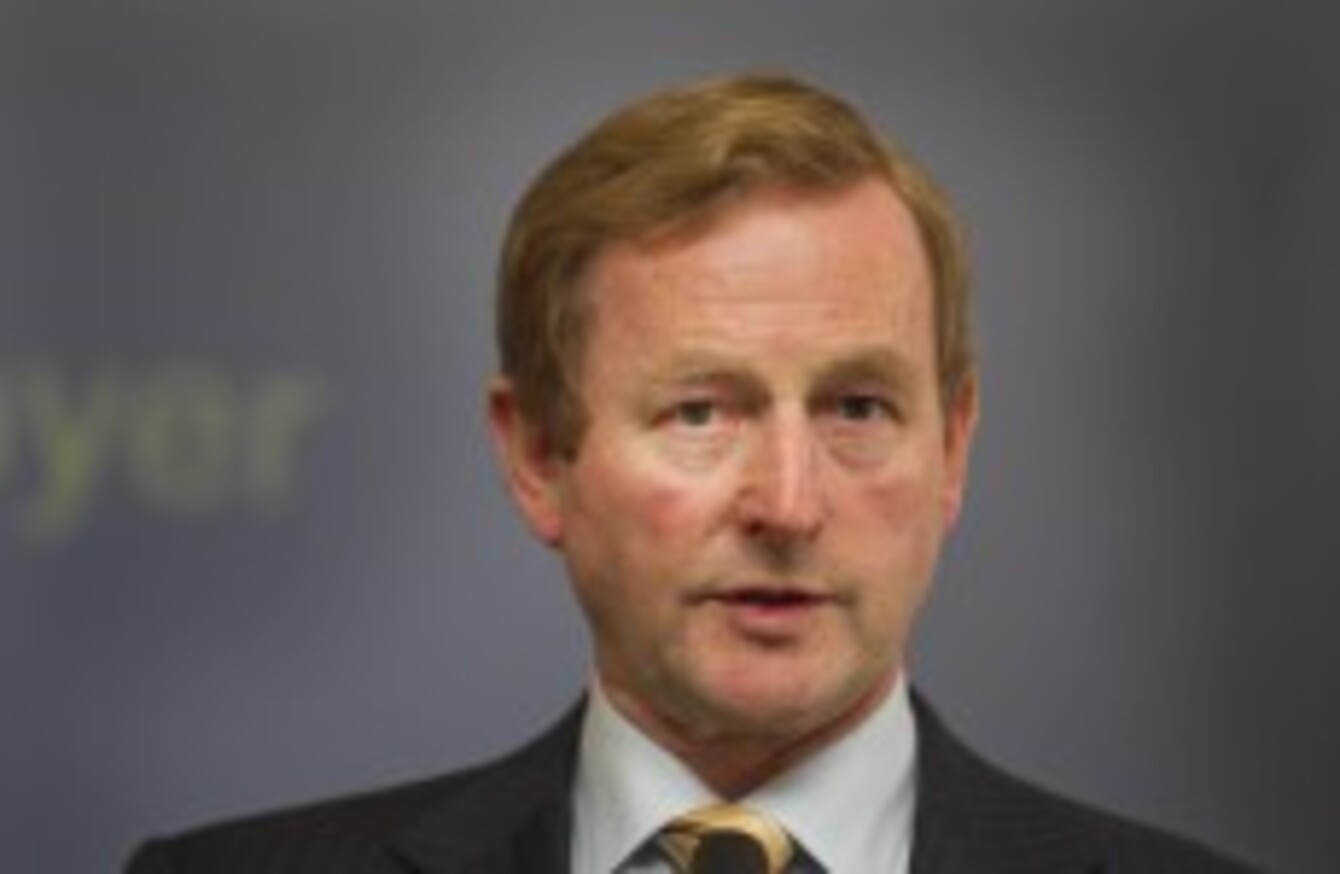 Fine Gael leader and Taoiseach Enda Kenny
Image: Leon Farrell/Photocall Ireland
Fine Gael leader and Taoiseach Enda Kenny
Image: Leon Farrell/Photocall Ireland
THERE HAS BEEN a rise in public support in Fine Gael, according to the results of a Red C poll to be published in tomorrow's Sunday Business Post.
The survey, carried out between Monday and Wednesday, shows Fine Gael gaining two points to 34 per cent support. Meanwhile, Labour drops one point to 13 per cent, Fianna Fáil gains one point to 19 per cent, and Sinn Féin drops one point to 17 per cent along with independents.
Fifty per cent said the country was heading in the wrong direction under the current Government, while 41 per cent said it was heading in the right direction, according to RTÉ News. A further 9 per cent said they didn't know whether Ireland was heading in the right direction or not.
Notably, 60 per cent of Labour voters believe the country is on the wrong track.
One third of Labour voters said they were losing faith with the party, suggesting the party might further drop support in the months ahead, the Irish Examiner reports.