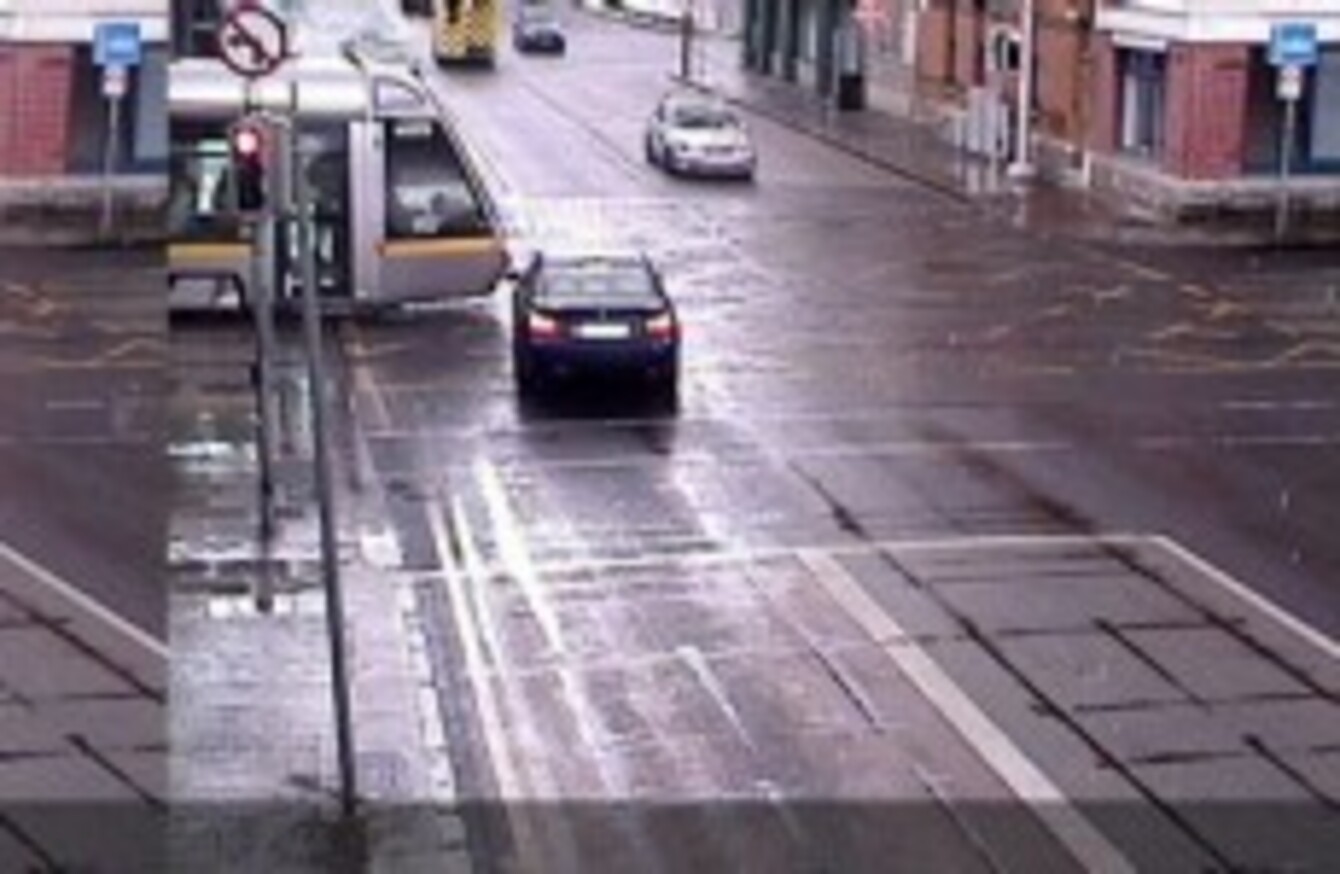 GARDAÍ ARE CLAMPING down on drivers, cyclists and pedestrians that run red lights, as part of the "Safer Roads for Dublin" campaign.
There are 1,620 sets of traffic lights in the Dublin region and gardaí say that every day road users put themselves in danger by driving, cycling or crossing through red lights.
A red light camera was installed at Blackhall Place along the Luas Red Line in June and to date it has detected 155 breaking a red light.
Gardaí say that while it may appear to be a minor traffic infringement, there is a huge potential for harm.
In 2014 there were 4,970 detections for cars breaking a red light, while so far this year  there have been 2,662 detections.
Source: Video TheJournal.ie/YouTube
Chief Superintendent Aidan Reid, head of Dublin's Traffic Corps, said:
"It seems a simple ask, and maybe a lesser offence, but when you consider there are 1,620 sets of traffic lights in Dublin, and look at what is happening in one junction alone, Blackhall Place, it is very apparent there is a very real problem with compliance.
This campaign is all about reducing risks. Risks cause injury and fatalities on our roads.
"This year we are seeing a significant reduction in fatalities in the Dublin area with 7 fewer than this time last year, but a serious or even fatal collision can happen in the blink of an eye."
October and November are traditionally high risk periods on Dublin roads.