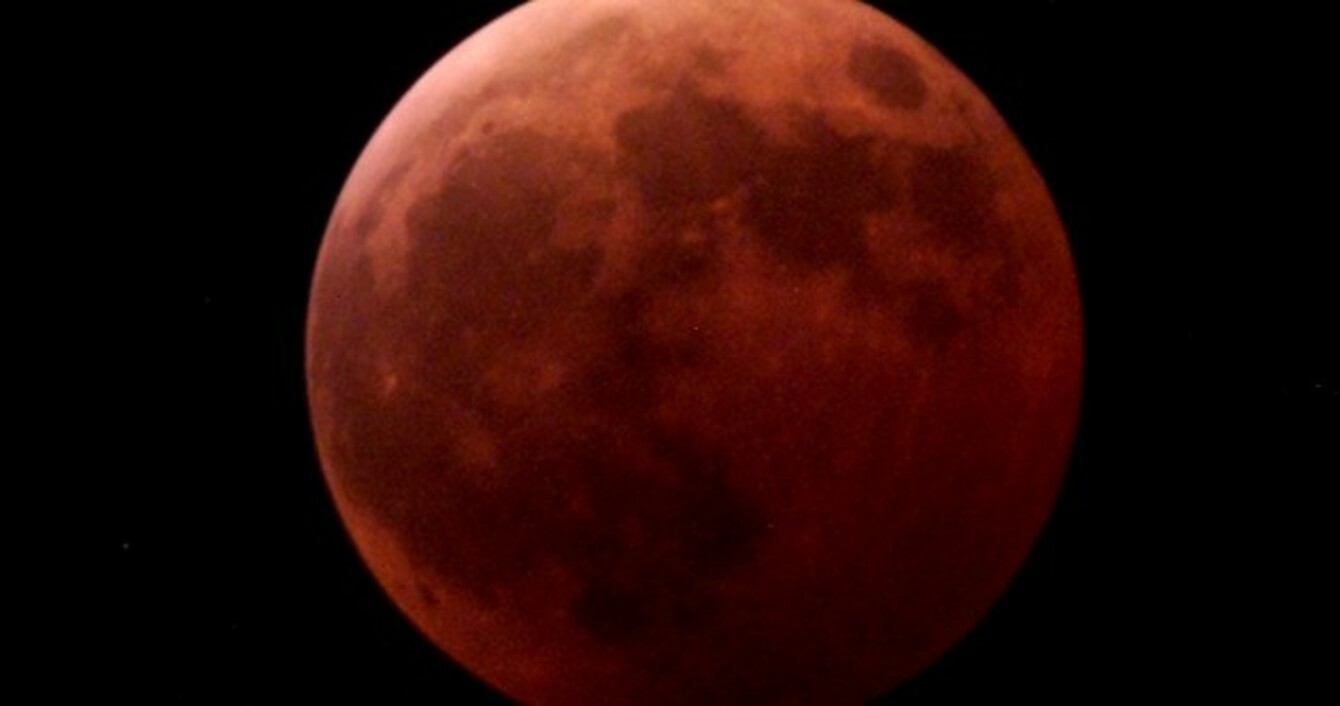 File Photo: Lunar eclipse January 2001.
Image: Associated Press
File Photo: Lunar eclipse January 2001.
Image: Associated Press
A RARE TOTAL lunar eclipse with a supermoon will take place in the early hours of tomorrow morning.
While the last total eclipse was in December 2010, the combination with the supermoon has not been seen since 1982.
The moon will turn a blood red colour and will appear bigger and brighter than usual.
David Moore from Astronomy Ireland told TheJournal.ie that the moon will be lit up by all of the earth's sunsets and sunrises.
Everywhere the sun is setting on the earth or rising on the earth, that glow is falling on the moon.
The eclipse will take place from 3:11am until 4:23am.
Moore added that this is one of the most beautiful spectacles in nature and had these words of advice for anyone thinking it's too late to stay up:
"If you don't like the prospect of getting up in the middle of the night to see this amazing spectacle of the Full Moon dropping in brightness by nearly a million times, our calculations show that you will have to wait until 20 December 2029 to see the next Total Eclipse of the Moon from Ireland in an evening sky."
Astronomy Ireland is setting up an Eclipse Watch at its headquarters in Blanchardstown, Dublin tomorrow morning from 2am-6am.
The extra hours are to watch the moon slipping into and out from the earth's shadow.
Anybody who takes photos of the eclipse can send their photos to Astronomy Ireland where the images will be documented in the Astronomy Ireland magazine.