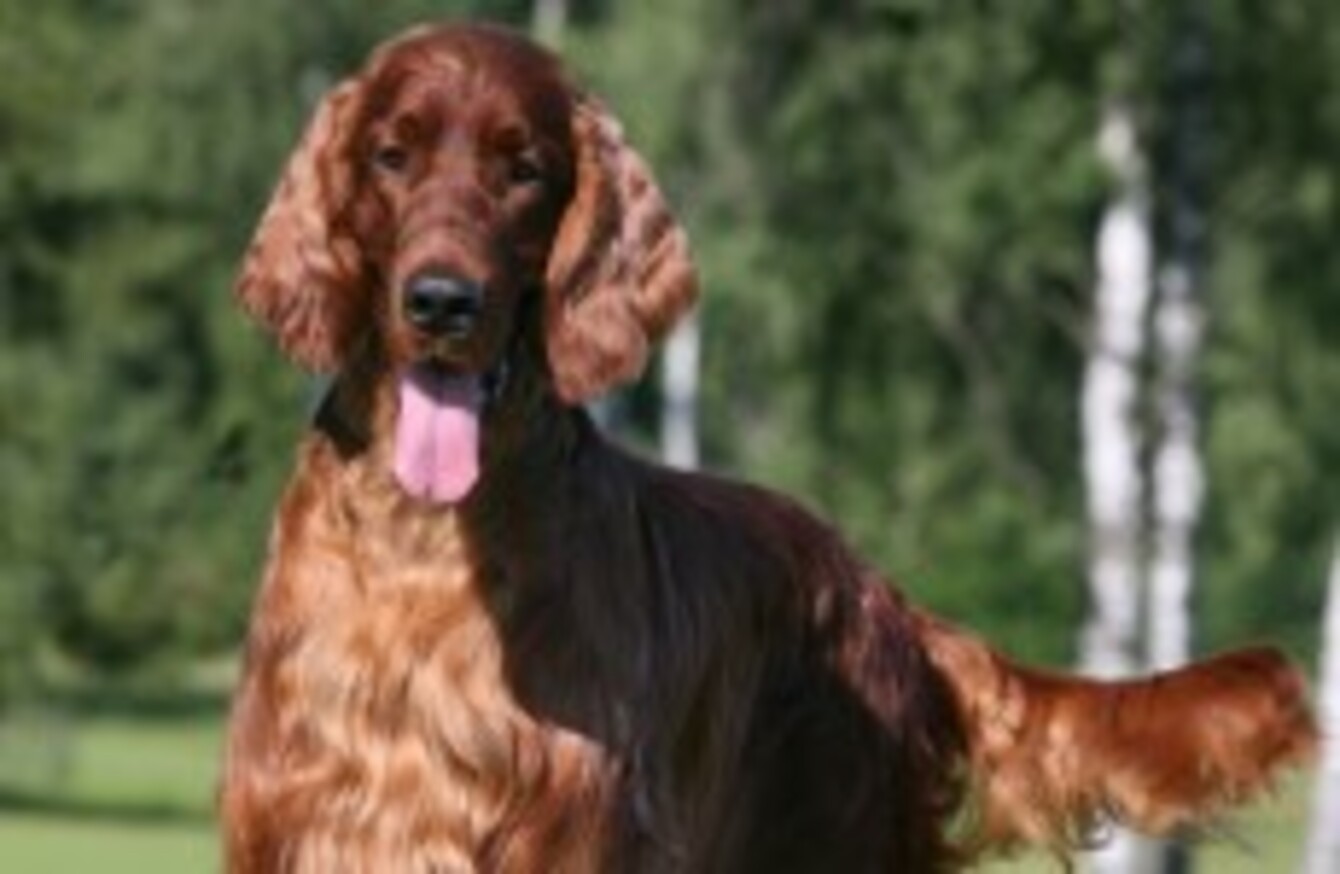 Image: Shutterstock/Svetlana Valoueva
Image: Shutterstock/Svetlana Valoueva
A SECOND DOG is reported to be seriously ill after sitting close to the Irish Red Setter Jagger who died after taking part in Crufts 2015.
An Ireland-based breeder has told Sky News that his dog – who was four benches down from Jagger, became 'violently ill' on Thursday.
The Sky reporter said the dog owner told him it was 'deeply worrying' and 'very sinister'.
"The dog was very, very ill … Now he feels it is quite obvious there may have been an attempt to tamper with his dog as well."
'We are devastated' 
Jagger died a day after returning home to Belgium. His owners have said there is no doubt the dog was poisoned – but believe it is an isolated case and don't believe that one of the other competitors is responsible.
A post-mortem examination and found pieces of meat laced with poison in the stomach of three-year-old Jagger.
Dee Milligan-Bott said, "I don't believe in my heart of hearts that this was another competitor or anyone involved in the dog world.
He was a typical Irish setter, totally trustworthy and so loved. We are devastated.
Police in Belgium have launched an investigation with Dogworld.co.uk reporting that CCTV footage from Crufts will be examined.
The Kennel Club, which operates Crufts, issued a statement of condolence. Kennel Club Secretary Caroline Kisko, said:
The Kennel Club is deeply shocked and saddened to hear that Jagger the Irish Setter died some 26 hours after leaving Crufts.
"We have spoken to his owners and our heartfelt sympathies go out to them. We understand that the toxicology report is due next week and until that time we cannot know the cause of this tragic incident."