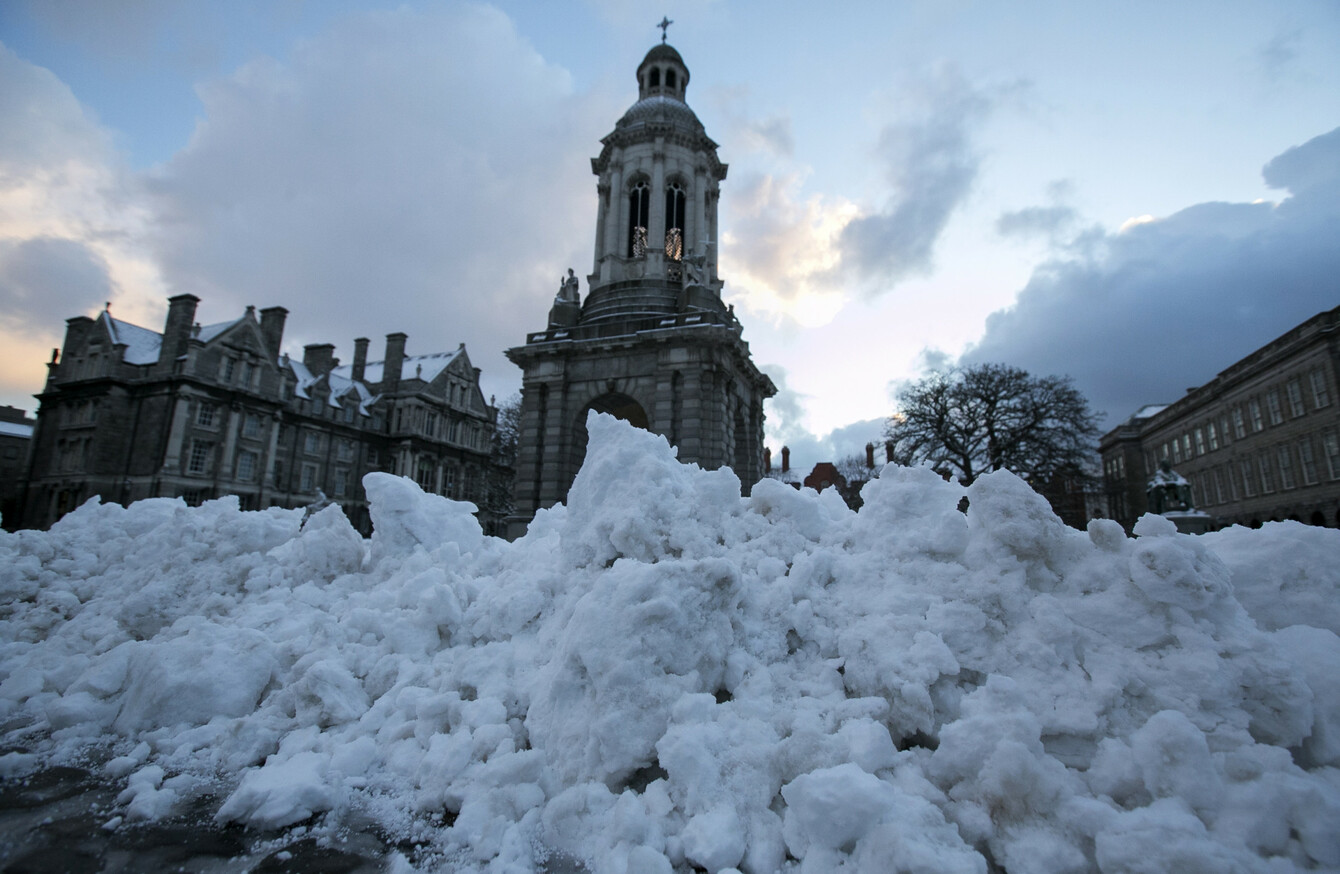 Snow outside Trinity College.
Image: Sam Boal/RollingNews.ie
Snow outside Trinity College.
Image: Sam Boal/RollingNews.ie
BY NOW YOU will know that there is a red weather warning in place for five Irish counties.
But what does that mean?
If you live in Dublin, Kildare, Louth, Wicklow or Meath, what should you be doing?
Here's what Met Éireann says the warnings mean on a basic level:
Yellow – Be alert
Orange – Be prepared
Red – Take action
The weather service says that a red alert means:
"A comparatively rare event and implies that recipients take action to protect themselves and/or their properties; this could be by moving their families out of the danger zone temporarily; by staying indoors; or by other specific actions aimed at mitigating the effects of the weather conditions."
To qualify as a red alert for snow, the forecast has to call for "significant falls of snow likely to cause accumulations of 8cm" and that the situation is "likely to worsen".
While some may be sceptical about the alerts, Met Éireann says that they are necessary.
"The core rationale for issuing Weather Warnings is to protect the lives and livelihoods of all of the nation's citizens, and to mitigate damage to property and disturbance to economic activity at times of severe weather."
Today's red alert is in place until tomorrow at 12pm.