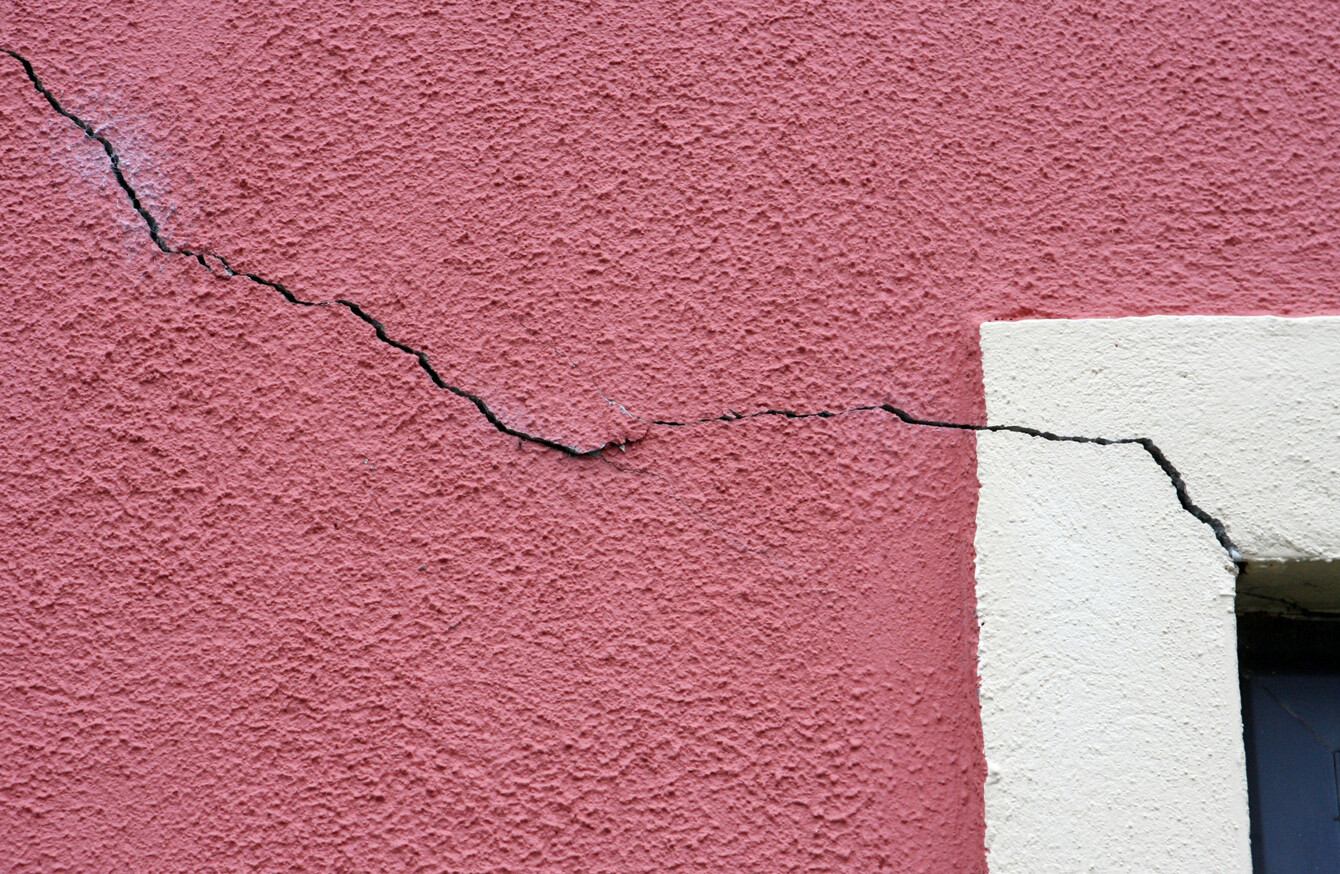 Image: James Horan/RollingNews.ie
Image: James Horan/RollingNews.ie
THE OIREACHTAS HOUSING committee has launched a report which calls for a redress scheme for people whose homes have severe defects.
The Safe As Houses? report says that the mission of the fund should be to protect "ordinary homeowners".
The report suggests a number of ways of funding the scheme, including an industry levy, tax write-offs for those who do work or an interest free loan scheme to help homeowners.
However, the committee's rapporteur Eoin O'Broin (SF) said that the number of people whose homes are affected by shoddy building is unknown, meaning no cost can be put on the scheme. He said that the scheme would focus on homes built between 2002 and 2008 in particular.
"Those living in homes that have major defects, through no fault of their own, should not be left to their own devices.
"It was the State's regulatory regime which allowed, in some cases, the bad behaviour by developers.
"The straight answer is nobody knows (how many people are affected). It could be a small number, it could be a large number. We've tried to be very measured, we don't want to be alarmist."
The report also calls for mandatory latent defects insurance for developers, with O'Broin saying that this measure has been called for by the industry. He added that the cost may be balanced by the insurance lowering the cost of finance, ensuring there is no extra cost to the consumer.
Committee Chairperson, Maria Bailey TD said the report would try to combat the mistakes of Celtic Tiger-era development.
"Following a number of years of stagnation in housebuilding in Ireland, the sector is beginning to increase once more. While this is a positive development, it is vital that the mistakes of the past are not repeated, namely that the poor quality housing constructed in Ireland during the Celtic Tiger boom years does not happen again."
The report contains 26 recommendations including the establishment of a Building Standards and Consumer Protection Agency. The body would be set up in the style of the Environmental Protection Agency or Food Safety Authority and would be responsible for a construction industry and qualifications register.
It also calls for the complete independence of the building certification system. This would be achieved through the elimination of self certifying and mandatory fire safety inspections.
The report also suggests that homeowners be entitled to claim for defects within two years of their discovery, as opposed to the current law, which is within six years of the house being built.