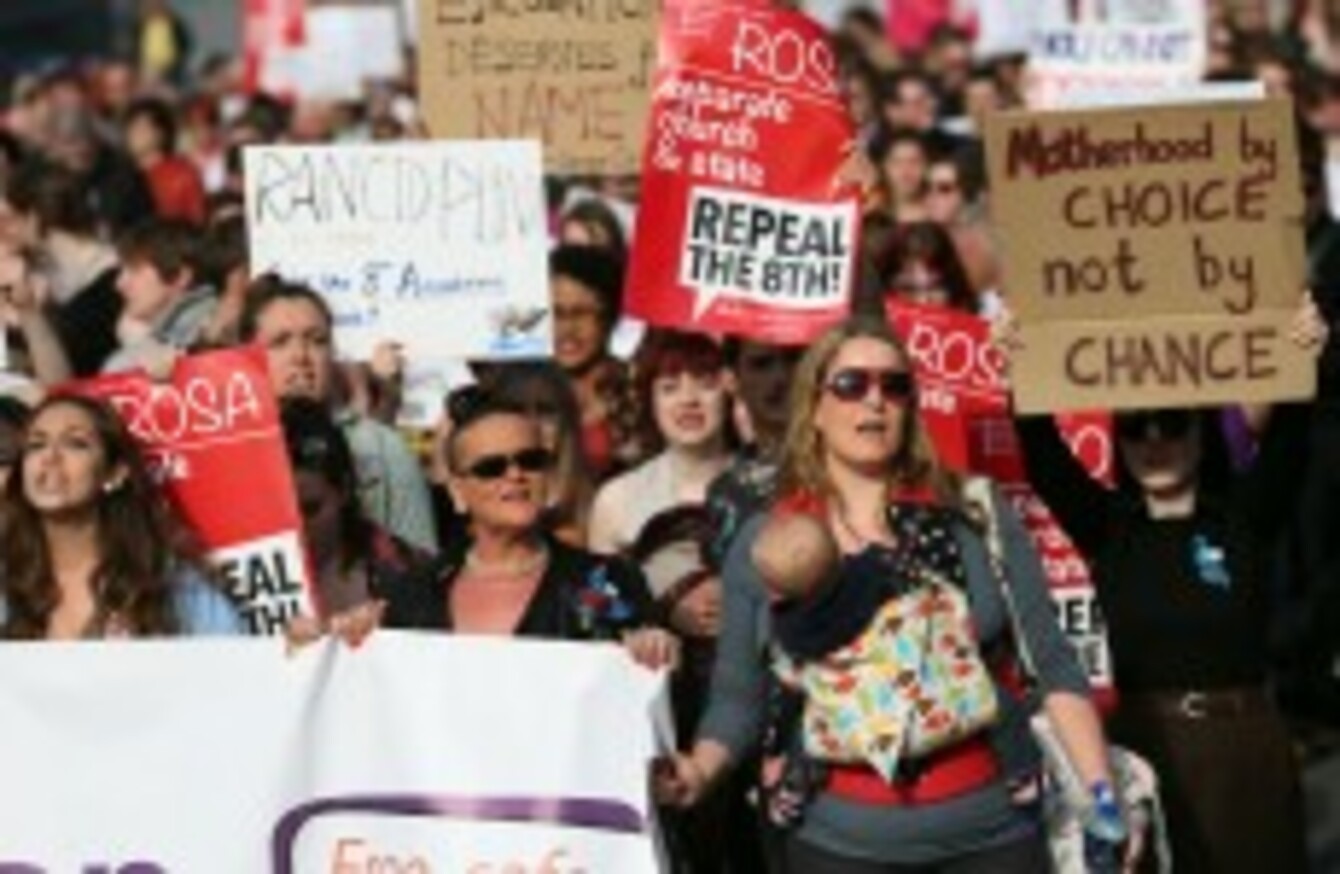 Image: Laura Hutton/Photocall Ireland
Image: Laura Hutton/Photocall Ireland
Updated 8pm
MORE THAN HALF of voters want to see a referendum on the controversial 8th Amendment of the Constitution – despite the Government's reluctance to act on the issue.
A Millward Brown/Sunday Independent poll published today found that 56% of voters were in favour of a vote on whether or not to repeal the amendment, while just 19% were against it.
However one quarter (25%) of voters said they didn't know.
The opinion poll did not ask how people would vote in such a referendum, merely whether or not they wanted to see it happen.
There has been renewed focus on the contentious amendment following the introduction of the Government's Protection of Life During Pregnancy Act, which was used in a recent case where a woman who did not want to be pregnant underwent a Caesarean section under the law.
The poll also found that a majority of the general public supports abortion in limited circumstances.
72% support abortion where there is a medical risk to the woman's life other than suicide
69% of people say abortion is acceptable if a woman is pregnant as a result of rape
60% of people say abortion is acceptable where the mother's life is at risk through suicide
Government ministers have repeatedly said that they do not want to enact any more abortion legislation or hold a vote on the issue during the lifetime of the current coalition.
The wording of the 8th Amendment states:
The State acknowledges the right to life of the unborn and, with due regard to the equal right to life of the mother, guarantees in its laws to respect, and, as far as practicable, by its laws to defend and vindicate that right.
First published 9.26am