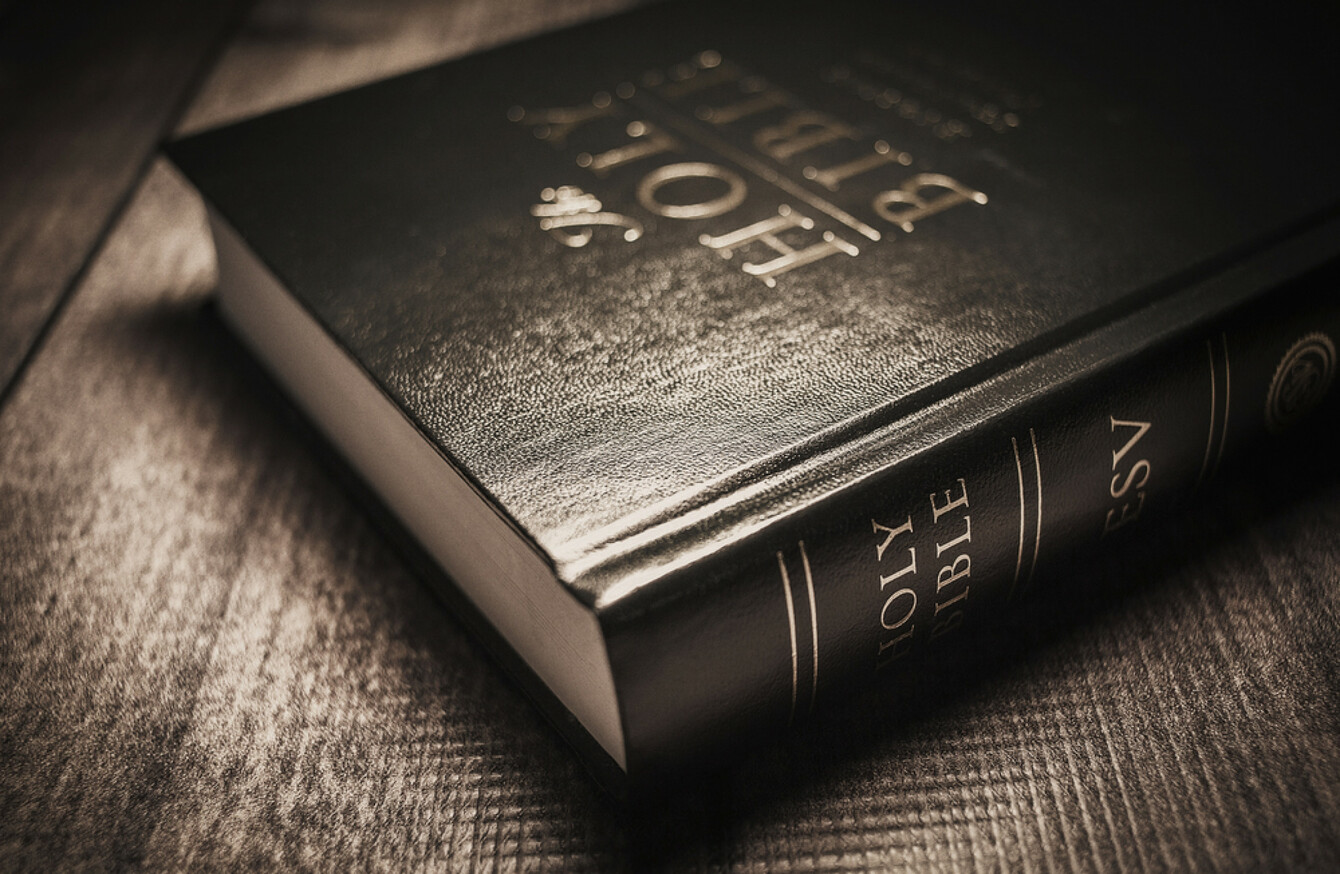 Image: Shutterstock
Image: Shutterstock
A NUMBER OF people have voiced  their concerns at seeing a Bible at their polling stations today.
Many said it was inappropriate given the Catholic Church's stance on the abortion referendum.
But there's actually a reason for it being there and it has nothing to do with trying to sway your vote. The Bibles are there for people to swear confirmation of identity, if they show up to vote without ID or a polling card.
It's provided for under Section 111 of the Electoral Act 1992, which states:
The returning officer or presiding officer may, and if so required by a personation agent present in the polling station shall, administer to any person when he applies for a ballot paper, but not afterwards, an oath or (in the case of any person who objects to taking an oath on the ground that he has no religious belief or that the taking of an oath is contrary to his religious belief) an affirmation in the following form:

"I swear by Almighty God (or — do solemnly, sincerely and truly declare and affirm — as the case may be) that I am the same person as the person whose name appears as AB on the register of Dáil electors now in force for the constitutency of……….and that I have not already voted at this election, and that I had attained the age of eighteen years on……….(date of coming into force of the register)";

And if such person refuses to take the oath or make the affirmation he shall not be permitted to vote.
Many were curious about it being there.
The law has previously drawn the ire of secularists.
Michael Nugent and Jane Donnelly of Atheist Ireland argue that votes should be cast "in a secular environment".
"Referendums should take place in a secular environment that is neutral between religious and atheistic beliefs. There should be no symbols or practices in polling stations that endorse either religion or atheism, and all voters should be treated equally," the submission states.
The Bibles, however, do not have to be in a prominent location in the stations. They can be hidden from view.
Fine Gael TD Noel Rock tweeted earlier about the bibles in his local polling station being moved from sight.
"…They've put them in a less prominent place and Officer has been informed not to give misleading explanations as to why they're there," he tweeted.
This issue was raised on the day of the marriage equality referendum in 2015 when people queried the presence of bibles at polling stations.
Well there you are now.