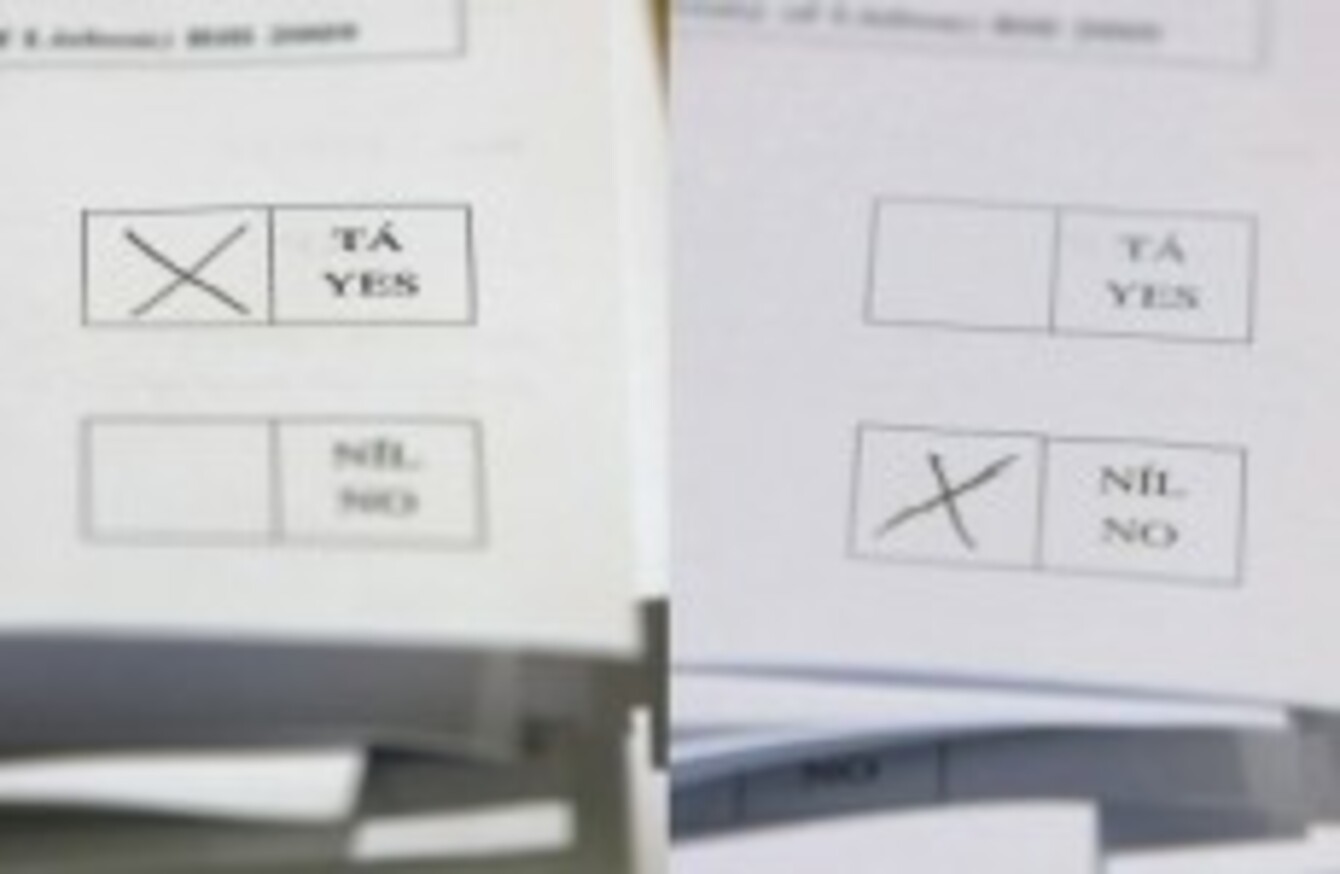 Image: Niall Carson/PA Wire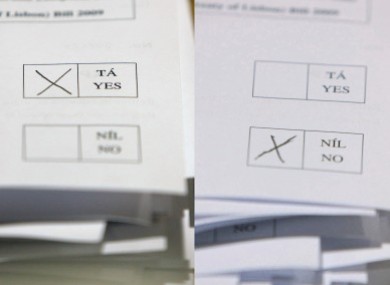 Image: Niall Carson/PA Wire
THE FIRST OF three polls expected to be published this weekend has shown that the Yes side continues to lead the way ahead of the Fiscal Compact referendum on Thursday.
An Ipsos/MRBI poll in today's Irish Times has shown that 39 per cent (up nine percentage points) of voters intend to vote Yes in the referendum, 30 per cent (up seven) will vote No and 22 per cent do not know (down 17).
Nine per cent of the 1,000 voters who were polled in face-to-face interviews at 100 sampling points around the country this week said that they intended to not vote.
When those who don't know are excluded support for a Yes vote stands at 57 per cent while No is at 43 per cent.
The poll indicates that it is the undecided voters who will determine the way in which Ireland will vote on the Fiscal Compact treaty on Thursday.
The poll shows that both men and women are equally supportive of the treaty with the strongest support for a Yes vote among over 65s. The 50-64 age group is where the strongest support for a No vote is based.
The poll also showed belief among voters that Germany is having a dominating influence on the direction of the European Union.
Sixty-nine per cent of those polled said Germany dominated the union, followed by 28 per cent who said France, 1 per cent who said the UK, and 1 per cent who said Greece.
The poll in today's Irish Times is the first of three that are expected this weekend with a Red C poll for tomorrow's Sunday Business Post set to be partly published this evening at 5pm.
Politics.ie's David Cochrane also reports that a Lansdowne poll for the Sunday Independent will be published in tomorrow's paper, the results of which will be on the Nine O'Clock News on RTÉ One this evening.