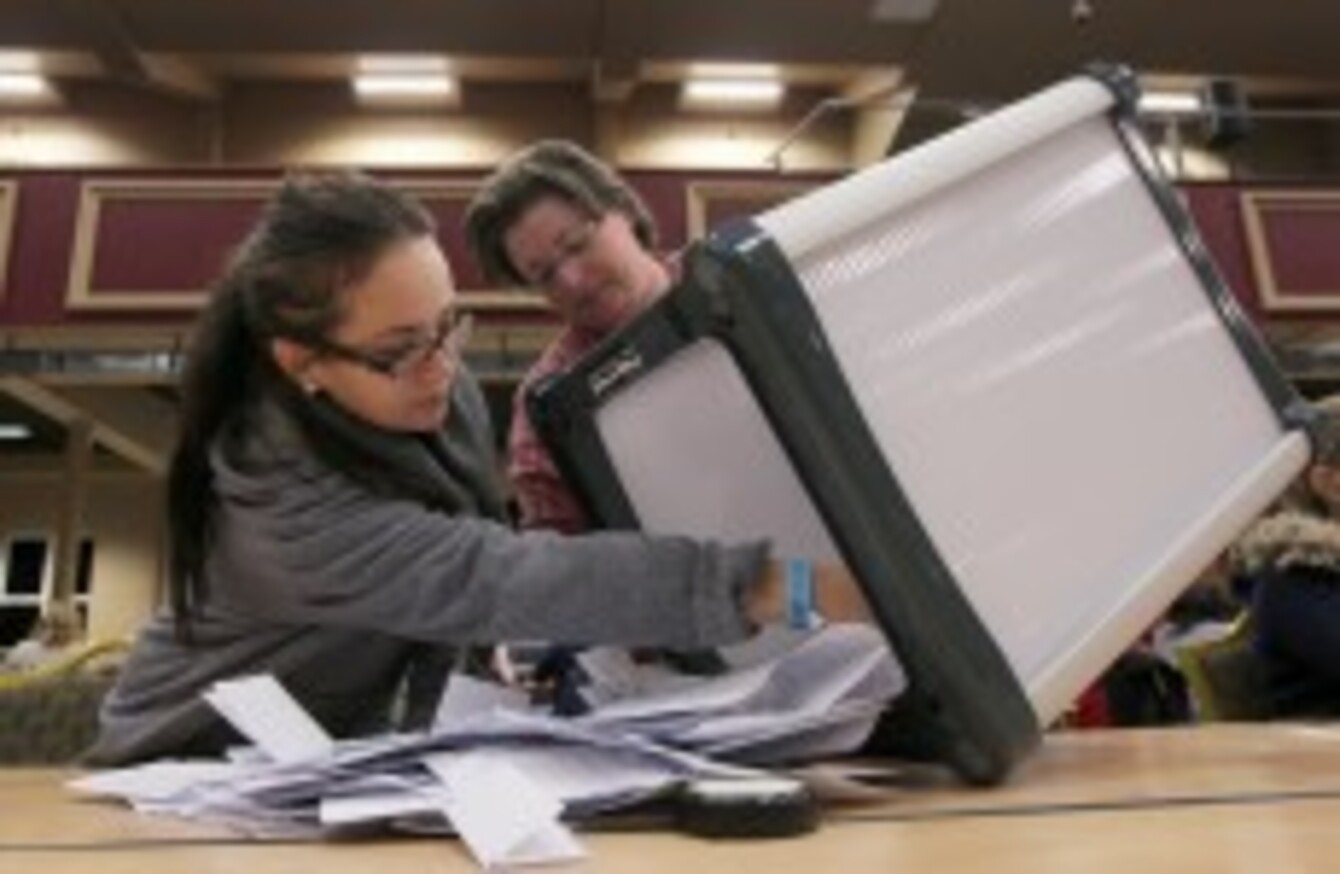 Ballot boxes are opened following the Children's Rights Referendum last year. (File photo)
Image: Sam Boal/Photocall Ireland
Ballot boxes are opened following the Children's Rights Referendum last year. (File photo)
Image: Sam Boal/Photocall Ireland
IT'S JUST OVER four weeks until referendum day on 4 October. The public are being asked two separate questions. Whether we should abolish the Seanad and whether we should set up a new Court of Appeal.
The Referendum Commission today begun its information campaign on both referendums with the website referendum2013.ie launched to give voters a detail on the proposed changes through text and video.
A printed guide is also to be delivered to every household in the state with commission chairperson Justice Elizabeth Dunne saying that so far there has been a lack of debate on one of the issues:
We aim to ensure all voters can inform themselves of the proposed changes to the Constitution in relation to the Seanad and the proposed Court of Appeal. There has been some public debate on the Seanad proposal, but much less so far on the Court of Appeal. Both are important issues.
If the Seanad referendum is passed, the Seanad will be abolished after the next general election. It would mean that in future, laws would have to be passed only by the Dáil, before being sent to the President to be signed.
If the Court of Appeal referendum is passed, a new Court of Appeal will be set up at a level between the High Court and the Supreme Court. It would deal with most appeals which are currently dealt with by the Supreme Court.
You can follow the debate on both votes on TheJournal.ie under the tags #SeanadReferendum and #CourtReferendum.