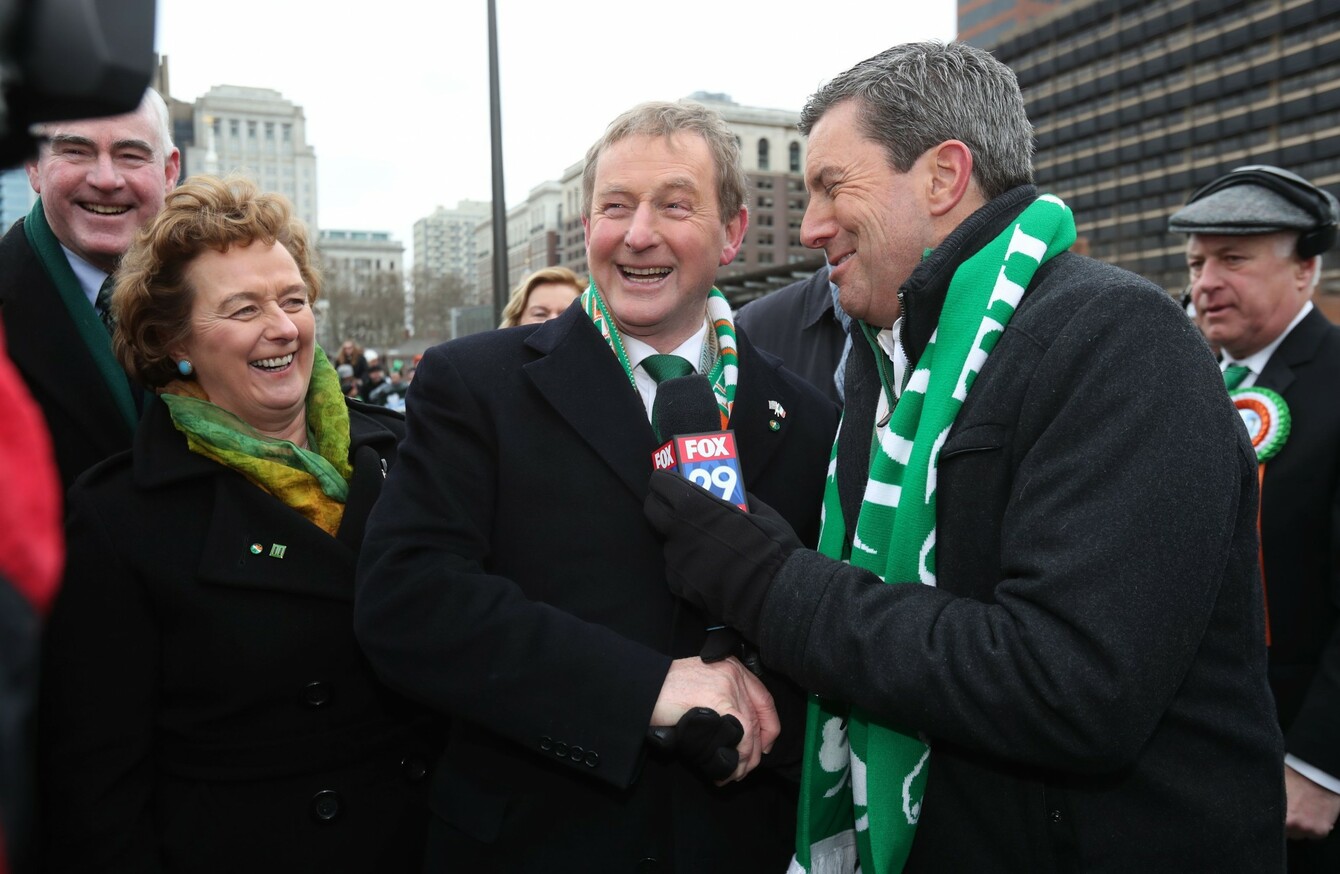 Enda Kenny in Philadelphia.
Image: Niall Carson
Enda Kenny in Philadelphia.
Image: Niall Carson
TAOISEACH ENDA KENNY has announced that the Government has decided to hold a referendum which would allow citizens living abroad to vote in presidential elections.
Speaking at the Irish Memorial in Philadelphia today, Kenny said the decision was "in line with the recommendations of the Convention on the Constitution."
Kenny described the announcement as "profound recognition of the importance that Ireland attaches to all of our citizens, wherever they may be."
If passed, it would mean those North of the border would be able to cast their vote for the first time.
Kenny added that it is an opportunity to make the country stronger by allowing all citizens resident outside the State to vote in future presidential elections.
"I am especially pleased to be making this announcement as we prepare for our worldwide celebration of St Patrick's Day and of all that is Irish."
All change
The Government will publish a detailed paper later this month to set out the range of options available to give effect to the recommendation of the Constitutional Convention.
Kenny said that the announcement was also in keeping with arrangements in place in a majority of countries around the world who provide for voting by those of their citizens resident outside the State.
As things currently stand, Irish people who have emigrated abroad are unable to vote in Dáil or presidential elections or in any referendum that takes place in Ireland.
Initial plans for the referendum were announced last year and were broadly welcomed across the political divide.
Fianna Fáil diaspora spokesperson Senator Mark Daly said that the right to vote was the most "fundamental right of any citizen".
"We must stop denying that right to so many millions of our citizens," he said.
Welcome
The campaign group Votes for Irish Citizens Abroad (VICA) welcomed the Taoiseach's announcement. Spokeswoman Mary Hickman said the group is delighted that the government is "finally taking action" on the Convention's recommendation.
She said: "The vast majority of democratic countries around the world allow their citizens living abroad to vote, and there is no reason why Ireland cannot find a way to make this work.
"VICA is campaigning for Irish citizens to be given the right to vote in all Irish national elections and referendums.
"The #HometoVote movement during the 2015 marriage equality referendum showed the huge appetite there is for such a measure."
TheJournal.ie's political reporter Christina Finn will be bringing you all the latest updates from Enda Kenny's visit to Washington this week, including his meeting with US President Donald Trump on Thursday.
Stay up-to-date by following @ChristinaFinn8, @TJ_Politics  and TheJournal.ie's Facebook page.