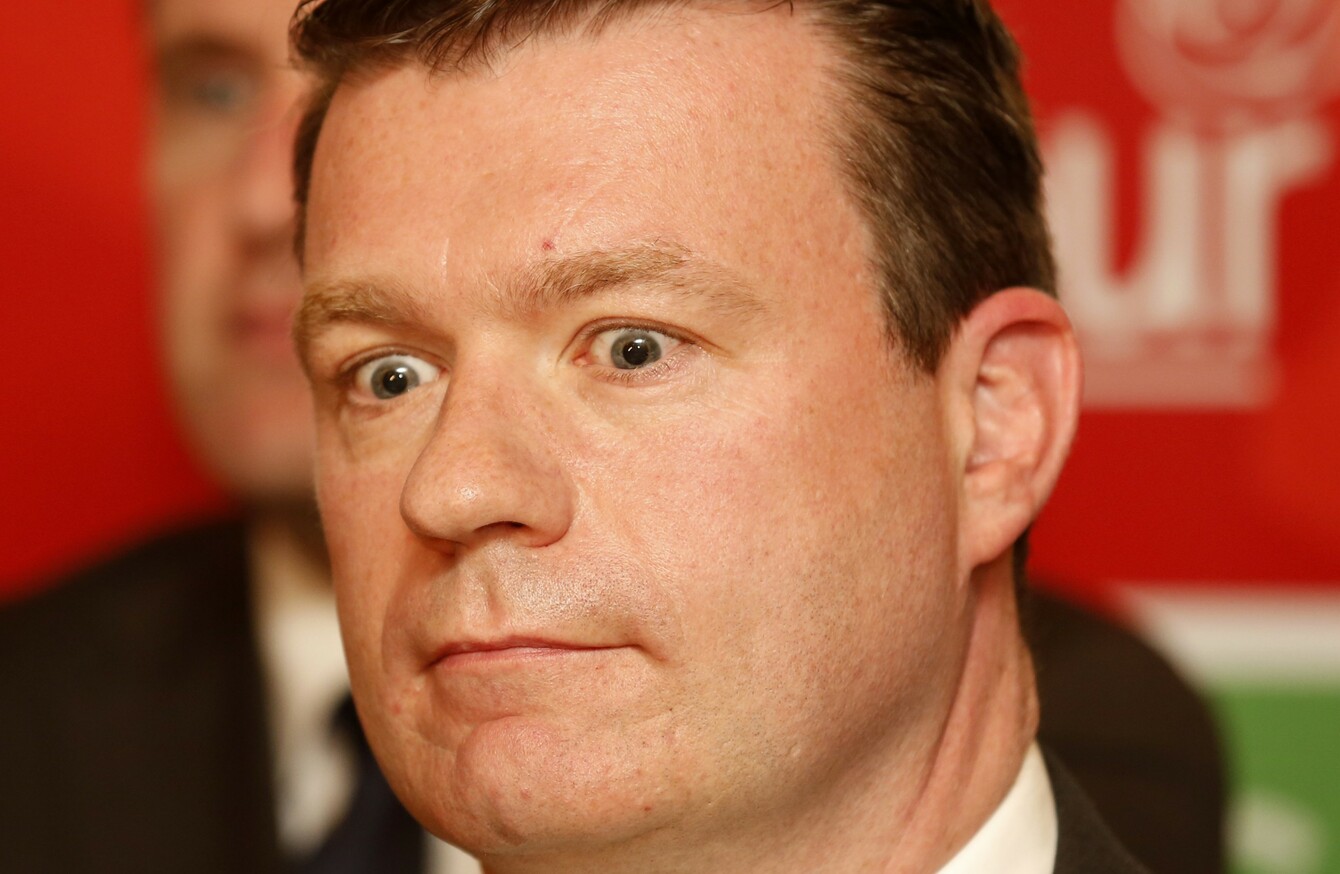 Image: RollingNews.ie
Image: RollingNews.ie
IF WATER CHARGES are suspended, Labour wants all those who paid their bills to be refunded by Irish Water.
The party, which introduced the charges while in government with Fine Gael, has drafted a bill to allow for a full return of all monies paid to Irish Water by customers within six months.
Speaking today at the launch of the Water Charges (Fair Treatment of Customers) Bill 2016, chairperson Willie Penrose said that if water charges are suspended, Labour will ensure there's equal treatment between those who've paid and those who haven't.
Flanked by Alan Kelly and Jan O'Sullivan, among other TDs and senators, he said:
We cannot allow a situation to arise where people who comply with the law of the land, are left feeling they have been mugged.
Kelly, the former minister with responsibility for the new charge, has put on record that he believes the scrapping of water charges is environmental treason by Fianna Fáil.
However, if Irish Water is suspended from billing customers, he says he does not want law-abiding citizens to be made fools of.
Penrose said the purpose and practicalities of the bill are very simple:
Irish Water, like all other utilities, has a unique customer number for each and every customer. Therefore, with a touch of a button it can tell you that Willie Penrose paid €180 or €190 or whatever. Each customer can then be totted up and refunded.
Penrose said that the money for the refunds would have to come after the Central Exchequer, the government's main account, did a deal with Irish Water.
If the bill is not accepted, Penrose said that he is still willing to going ahead with his form of a class action.
Labour will also be announcing a number of other bills in the near future, including what they describe as a "very comprehensive" housing bill in two weeks time.
Kelly also claimed that despite the Labour party's size, it is going to have "a huge role" in the new government.
During the 2011 general election, Labour warned that a Fine Gael-only government would introduce a €238 yearly water tax.
Flat rates of €160 for a one-person household and €260 for others were introduced two years later by the Fine Gael-Labour coalition following significant protests.
Non-compliance 
While uncertainty surrounds those who have paid their bills, there is much chatter this week about members of the Cabinet who have not paid their Irish Water bill.
Super junior minister with responsibility for disability Finian McGrath confirmed at the weekend he has not paid his water charges. His Independent Alliance colleague John Halligan, who also joined the government last Friday, hasn't paid either.
There have been public calls from some ministers, including the Taoiseach, for TDs to pay up. Some have questioned whether there is a legal issue with TDs holding office if they have not complied with the law and paid their water charges bill.
#Open journalism No news is bad news Support The Journal

Your contributions will help us continue to deliver the stories that are important to you

Support us now
Speaking to TheJournal.ie today, McGrath said he attended the new health sub committee this morning with Taoiseach Enda Kenny and there was no mention of the issue.
I am having no row with the Taoiseach over this.
He said that out of courtesy to the government, he is getting legal advice from the Attorney General to ensure there is no legal or constitutional issue.
I also want to talk to my Independent Alliance colleagues and see what they think. Water is an issue for me, but it was not the only issue I was elected on.
So who is going to be the next Labour Leader?
This issue of the Labour leadership surfaced at today's press conference today.
When questioned at the launch about possible nominations, both O'Sullivan and Kelly skirted around the issue.
O'Sullivan said that although she was still interested, she "hadn't ruled herself out or in" at this stage and will be speaking to her constituency members, supporters and family members over the weekend.
Kelly added:
Look the process will begin over the weekend, and when the process begins I'll see, the positions will become quite clear.
Penrose said that he won't be seconding or supporting anyone because he is chairperson of the party. "I think it' appropriate that I remain neutral," he added.
Additional reporting Christina Finn